On Sunday, April 12, 2015 I joined a small group of runners at the Novato Wild Horses Half Marathon & 5k. Produced by Titanium Racing, this is the first of the three events that make up the Triple Crown Series (all of which are part of the 2015 California Half and Full Marathon Series).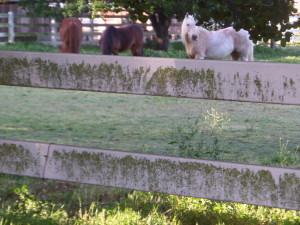 Novato is in Marin County, which has designated a huge amount of land for permanent preservation through a variety of means, such as the Marin Agricultural Land Trust. As you might imagine, that has driven property values through the roof, but it has resulted in some gorgeous places to run.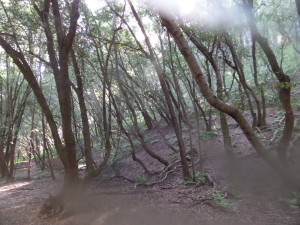 The Triple Crown Series races do not have an expo. Instead, you can pick up your bib at one of the designated sponsor locations. This year, that was Whole Foods in Novato and Road Runner Sports in Berkeley. That's all you pick up, just the bib–the other swag is waiting at the race.
Wild Horses starts and ends at the San Marin High School. Given the smaller size of the race, this is an ideal location: plenty of parking and an accessible building for swag pickup and post-race refreshments.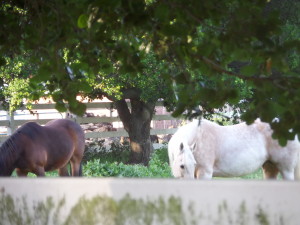 I thought I had a picture of the starting line, but it turns out I don't. You can get a good idea of the size of the field by looking at the picture on the Wild Horses Half Marathon website. It's a pretty small group, so if you're a faster runner, your chances of taking home one of the awards. The course is an out-and-back, mostly along paved roads but also on some blacktop. It winds through residential areas, and by the College of Marin Indian Valley Campus. It's a mostly flat course, with actual "gentle rolling hills" (not a euphemism for once, but an accurate description). Many of the homes are on large lots with animals; I like imagining what they think of the parade of runners.
The course ends back at San Marin High School, where you do a victory lap around the school's track before crossing the finish line. I have to say, it is pretty awesome to end the run on a softer surface! Also, race staff were there to run in the very last runners, which I really appreciated.
Titanium racing has a history of good-looking race shirts. The long-sleeved shirts for the Tiburon Half Marathon, for example, have side panels in contrasting colors. The Wild Horses shirt featured a full-face design this year.
The medal and cinch-sack feature the same race logo. Runners were treated to a variety of snacks at the finish line, including Nuun hydration. Whole Foods provided a take-away bag filled with goodies including Purity Juices and Hint water.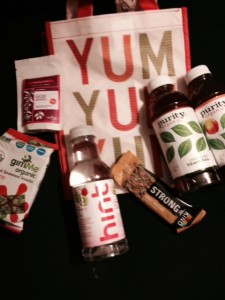 This year, Titanium Racing also hosted a virtual run option for those unable to attend the race in person. I found out about it by accident, when I received a virtual kit in the mail–cinch-sack, medal, and shirt. I contacted the race organizers to send them back, but they said I should keep them.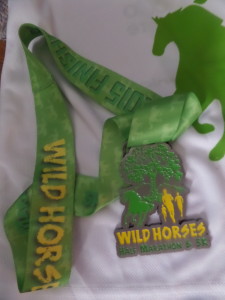 So…got a little runner in your life? Or a horse-crazed girl? Or some other good purpose for a medal, a cinch-sack, and a race shirt?
a Rafflecopter giveaway