Every Rose Has Its Thorn: But Not Roses on the River
The Roses on the River event was originally slated to start on the west side of the river. For those unfamiliar with Portland, the Willamette River runs through town, separating the west side from the east side. (Not to be confused with the Columbia River, which runs east-west and separates the north-most part of Portland, Oregon form the south-most part of Vancouver, Washington.) Downtown Portland is immediately adjacent to the river, and there is a paved promenade/walkway next to the water in addition to Tom McCall Waterfront Park. Part of the draw of the Roses on the River run is that the race is sponsored in part by the Portland Thorns, our winning women's soccer team (which played short several team members at the beginning of the season as they were busy kicking butt as part of the U.S.A. women's national soccer team…you know, the national soccer team that actually wins World Cups). This is a BIG draw to the event; instead of yet another race shirt, participants receive Thorns scarves (that's what soccer fans wear) and a ticket to the Thorns game.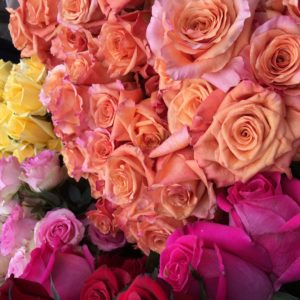 This year, the racist groups Proud Boys and Patriot Prayer decided to come to Portland from out-of-state and hold a "rally" on the same day as Roses on the River, a decision they announced what seems like just a few days before the race. For those of you not playing along at home, Portland fancies itself to be a liberal and inclusive town. In a state with a significantly racist history, modern Portland is at least trying. This makes white supremacists angry enough to don matching polo shirts and/or riot gear, board rented school buses, and head to Portland to…find people to beat up? I'm not sure what they actually plan to do, because they just seem to end up brawling in front of local businesses and breaking windows downtown. Maybe they want their closeted-white-supremacist-brethren to "come out" as modern Klansmen? Maybe they just wanted to mess with Roses on the River? At any rate, they aren't local, and they seem to show up to antagonize protesters who identify as anti-fascist (some of whom are also not-from-Portland violent thugs, so at least they have that in common).
Race organizers for Roses on the River reacted by moving the entire event out of downtown, and over to the east side of the river (which does not have a gigantic stretch of park like the west side, but which does have a paved multi-use trail for running, biking, etc.) to what is apparently called the "Eastbank Festival Plaza." This was entirely sensible, leaving the Portland police less to worry about downtown and providing runners with a ton of free parking. It also put the starting line within walking distance from my apartment.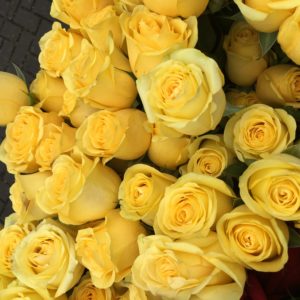 The Thorns? They pulled their sponsorship of the race. That's right, no Thorns at Roses on the River. While runners still got a ticket to the Thorns game, they did NOT get the limited-edition Thorns scarf—one of my big reasons for signing up for the race. The Thorns officially cited "liability," which is a bogus excuse given that (1) all participants sign a liability waiver, and (2) the race moved across an entire river, away from the "rally" area, and police shut down the bridges. I suspect the REAL reason the Thorns pulled out is that they were afraid people would lose or abandon their scarves, which the white supremacists might grab on their way to the brawl, and therefore might end up in pictures of rioters and thus become "bad optics" for the Thorns. Nevermind that they could have avoided this by only handing scarves out at pre-event packet pickup (and changed the rules to DQ anyone wearing one), or mailed or otherwise made them available only a day or more after the event. Nope. They just pulled out. Race organizers didn't even have time to change the website to show that runners wouldn't get a Thorns scarf—I found out AT the race!! (I later found out the Thorns also forbid the race organizers from handing out any leftover scarves from 2018. Seriously.)
Due to the change in location and change in space, I suspect several companies that had planned to be at the start/finish area also pulled out of this year's Roses on the River. Like I didn't see Jersey Mike's, which was supposed to give finishers a half sandwich (not that I cried over this too much, since races often don't provide vegetarian sandwiches). It almost makes no sense, since there was MORE parking, and plenty of space under the bridge. I was very pleased to see my favorite race supporter, the Franz bakery grilled cheese truck! After the race I grabbed a grilled cheese bite and a loaf of delicious glutenous goodness to take home.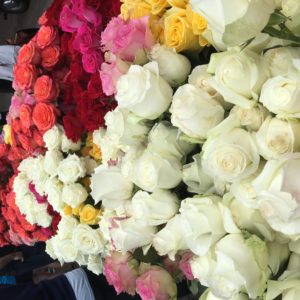 I arrived about ten minutes before the starting time. (I want to say the race had self-sorting heats, with the walkers starting first, but I wouldn't stake my life on that.) There was no line to pick up my bib and attached timing chip, and no worries about where to put my scarf because I didn't get one.
The race was a 5k only this year (some past years did have a 10k option) starting from the Eastbank Festival Plaza, just north of the Hawthorne Bridge. The course was an out-and-back, south past OMSI, past the Ross Island Bridge, and a bit further south before the turnaround and return north to the start. The path was not closed to other uses, but the few other runners and cyclists out there were pretty reasonable.
In the spirit of "I am supposed to be training for the Chicago Marathon–and you should definitely donate to my fundraiser for Team Imerman Angels–I had intended to run/walk intervals. Unfortunately, I was still learning how to make the intervals on my watch work, and so the entire event was timed as a warm-up. Oops. After I realized my mistake I did some self-timed intervals. The plan was to run 3, walk 2, but my lungs were not game to play, so I did more run 2 or 1, walk 1 or 2. Near the end I got inspired to kick my own butt and turn on the speed, and ran right past some folks mustering for the riots under the Hawthorne Bridge before I crossed the finish line. (I later went back to look at them, and took a photo—super obviously, not even trying to hide it a little—to post to facebook so my friends would avoid the area. It was hard to tell who they were as a few had on MAGA hats, but there was also a riot medic—something I associate with the left—and some punch-out Donald Trump masks that were a very unflattering parody, along with lots of black commando-style gear and bandanas over faces and a big show of going to shake hands with the police officers babysitting them.)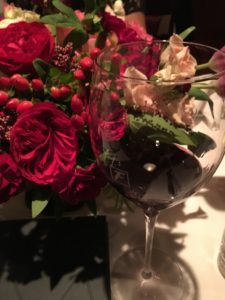 I did appreciate that the walkers got to go in the first heat, and not just because I got to sleep in a little. Many had finished by the time I started, and the ones left on the course had spread out. There were also plenty of walkers, as Terrapin Events (the race company) is serious about making walkers welcome. While out on the run I saw plenty of families, and also parent-kid combos, and high school track runners.
Then I collected my cider—2 Towns Ciderhouse and Widmer Brothers Brewing provided post-race adult beverages—and my grilled cheese bite. There was music and some people were dancing as I picked up samples of vitamins disguised as a fun-sized candy bar, after which I sauntered down to a nearby restaurant to eat brunch with some of my peeps.
Would I run it again? Maybe, if (1) I'm actually going to get the Thorns scarf I was promised, and (2) there is no sissy-boy "I'm exerting my First Amendment rights" nonsense going on. (Yes, I'm still a bit sore that the Thorns didn't make any effort to get the promised scarves to runners, especially since I bet they were ordered well-enough in advance that they exist somewhere.) It would also have to be on a weekend when there are no competing events, as I run up and down the sides of the river on a fairly regular basis. The race organizers and the runners and vendors were great, and created a festive atmosphere. If you are looking for a low-key 5k that is also timed, Roses on the River might be your Portland race.
Post Footer automatically generated by Add Post Footer Plugin for wordpress.
Disclosure: Today I have a guest post from Colleen Cleary. In January this year I put on  my brave pants and went out to a fun run where I didn't know anyone. That's how I connected with Colleen. If I didn't already have plane tickets for a non-negotiable event, I'd go to RunAway Girl's Weekend! When I heard about it, I offered Colleen the opportunity to write a guest post because I think it sounds awesome and I wanted to share with you! All of the words and images below are from Colleen (if I make a little edit, I'll put it in brackets so you know).
A big thank you to Elizabeth for inviting me to share with all of you about a passion project of mine. As a health coach and distance runner, I created RunAway Girl's Weekend because I had the desire to bring together women runners for a weekend retreat at a local venue. In the summer of 2018 I was inspired by a visit to Abbey Road Farm in Carlton, Oregon. I immediately knew I had to host an event there and couldn't wait to invite my BRFs (Best Running Friends).
This weekend celebrates everything beautiful about women's running. From sharing the challenges of our sport to sharing laughs and stories and finding commonalities as well as a sense of belonging and community. [ERB here: one of the things to love about having a running community? You can engage in your favorite solo sport and be social at the same time. I think I'd love this retreat because Colleen's about to give you permission to run like a rabbit or a tortoise or just take a long walk to kick off the weekend.]
RunAway Girl's Weekend happens October 19th & 20th this year and starts with a trail run at the Our Lady of Guadalupe Trappist Abbey in Carlton, Oregon. This year the route takes runners on a one mile warm up loop then uphill for 1.5 miles to a gorgeous view at the top and the joy of running those same 1.5 miles back downhill to the start. It has been confirmed that the running police will not be in attendance this year so participants have the option to complete the one mile warmup only, to repeat the one mile warmup loop, or tackle the entire course. I completely understand and welcome anyone who feels like that they just need a relaxing walk, a combo of walk/run or full out run. [ERB: check out the photos of the area around the Abbey on their website!]
Once finished on the trails, participants can grab some hot coffee or tea & a snack before heading just half a mile to Abbey Road Farm where the rest of the retreat takes place. Samantha Baker With Radical Wellness is returning again this year to lead a yoga class on the lawn designed just for runners. The combination of Samantha's sweet spirit and understanding of runner's needs won over everyone last year even a couple of yoga skeptics.
The day continues with yummy food and a class taught by Brooke Galster-Boston of Cypress Counseling Services. Brooke has put together a talk with a focus on the pursuit of happiness and how it effects our mental health.
The fun doesn't end there! There are optional massages, wine tasting and visiting with the adorable farm animals that reside at the farm to also enjoy.
For overnight guests there will be s'mores around the fire pit and a dance party in the ranch house. The next morning everyone will gather for breakfast and an optional group walk.
Spots for this weekend continue to fill up but there are still both overnight and Saturday only options available. Pricing and further details can be found at colleencleary.net/events
For all of you that kindly took the time to read this blog post today you may take $20 off your event fees just by mentioning TrainWithBain at the time of registration!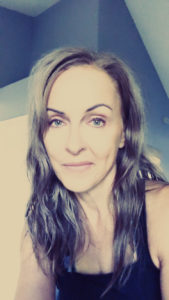 Want to connect with me further? I hang out on Instagram under my name here, and the event has it's own page here. I'm also on Facebook and would love to connect with you!!
Happy Running!
~Colleen
[ERB: Don't be intimidated! Colleen is an adult-onset runner too! She's also a RRCA Certified Running Coach. Can't make the retreat? You can always sign up for her mailing list to be the first to hear about next year.]
Post Footer automatically generated by Add Post Footer Plugin for wordpress.
Disclosure: Portions of this post were provided by New Hope Network and are from Melaina Juntti's article, "10 Ways to Say No to Plastic."  I am a member of the New Hope Influencer Co-op, a network of health and wellness bloggers committed to spreading more health to more people. New Hope is NOT related to #PlasticFreeJuly, which is based in Australia.
Unless you've been living under a rock, you've probably seen a lot of information about plastic recently. Whether it is the Great Pacific Garbage Patch, or the fact that China is no longer accepting plastic from the United States for recycling, we are generating more plastic waste than ever.
Humans have generated 8.3 billion metric tons of plastic since 1950, when plastic first came into common usage, according to a 2017 University of Georgia study. What's more, almost 80 percent of that plastic is still sitting in landfills or junking up the environment. Plastic—even the "biodegradable" kind—is a permanent substance and in the United States we are using it to solve problems that last for just a minute. (Most biodegradable plastics just break down into smaller and smaller pieces, which might become fish food.) It clogs waterways, chokes out wildlife, and emits an unfriendly mix of chemicals (when it burns or breaks down) that leech into water and soil.
Join me for #PlasticFreeJuly
I just learned about the Plastic Free July Challenge, and I'm game. Are you? According to the Challenge website, the top four sources of plastic waste in takeaway/to-go items are bags, straws, bottles, and coffee cups (either the foam-like self-insulating cups, or the lids on paper cups).
Ideally plastic is like junk food: just don't bring it home, and you can't use it. In reality? I get it. There are some applications for which there isn't a good non-plastic option available to you. (I can think of some medical items that I would rather not re-use, for example!) If you absolutely have to get a plastic thing, choose the least plastic you can, and choose the option that is reusable and try to re-use it as long as you can. Large yogurt containers, for example, can be re-used for storing leftovers (or broken crayon bits, or legos, or…).
Tip #1: Skip Even More Plastic Bags
Choose to Reuse–at ALL The Stores. If you're a green shopper you probably already bring your own your own re-usable shopping bags to the grocery store. (Do you take them to Target, too?)  If you're choosing paper, remember that you have to re-use them multiple times to reduce the environmenal impact of making them (otherwise the single-use plastic is actually more Earth-friendly, no kidding). I keep mine in the car so they are there when I go shopping, and keep a Chico Bag (or two–they're small) in my backpack. Next up, do you really need to toss those individual green peppers into a disposable plastic bag? You're going to wash them before you eat them, so letting them go free-range in your cart shouldn't be a big deal. Other alternatives: get reusable mesh produce bags, or toss produce right into your cloth shopping bags while you finish shopping. And  hey, you don't need that giant plastic tote from the running store either. Your shoes come in boxes, and you can choose a reusable bag instead–if you work out, you probably have a few dozen.
Avoid the Plastic Wrap Trap. You can save time (and money!) by using a reusable beeswax paper wrap such as Bees Wrap. Many beeswax wrappers will stick to themselves to seal. Just be careful when you wash them: make sure the water is not so hot that the wax melts, and use the softer side of the sponge. When you're done, many of these wraps are compostable or at least repurpose-able (no more wax = fabric for craft projects). Not ready to commit to beeswax wrap? Try aluminum foil. If you don't crush it you can wash it and re-use it multiple times. When it has reached the end of its useful life, give it a thorough bath, dry it off, and toss it into in the recycling bin.
Skip the plastic baggies too. At home, choose re-usable storage containers. While those made by baggie companies are reusable, invest in something sturdier that will last longer.  IKEA has plastic containers with rubber-sealed lids for $1 each piece, and the ones I've had for years are in great shape. You can also choose glass (glass lids are easy at home but tricky in lunches), though I admit it's less than ideal for families with young children who mess around in the fridge. For lunchboxes, you can wrap sandwiches in waxed paper (which is also compostable, though not accepted by all municipal compost facilities). I'm using silicone "bags" that are resealable and reusable by Stasher. So far, they are holding up very well to multiple uses, reuses, and washes. As a bonus, they are dishwasher safe. Perfect for my pre-race and post-race snacks. They come in multiple colors, include fun limited edition shades.
At the races, skip the plastic bags! You've got multiple ways to skip plastic bags here. (1) Unless a race is FORCING you to use a plastic bag as your checked bag, DON'T TAKE ONE! If you run a bunch of races in the same series that insists on using plastic bags (such as Revel or Rock 'n' Roll) REUSE your bag. It's the same identical bag, you don't need another one. (2) Don't use a plastic garbage bag as a warm-up in the corrals. Instead, either use clothing you're willing to toss, or buy something very cheap at the thrift store (bathrobe, anyone?). Clothing tossed at start lines often goes to charity, and some races put it directly on the backs of local people experiencing homelessness (after a good washing, of course). (3) If you carry supplies in a plastic bag–which isn't a terrible idea, since rain and smart phones don't go together–choose a freezer bag, and then reuse it. Freezer bags are slightly thicker than regular zip-top bags, which means you can reuse it dozens of times before you will need to replace it. If you're not going to use your phone to take pictures, a Stasher bag might work well too.
Skip the Plastic Bags at the Gym! Lots of gyms have a roll of plastic bags in the locker room to bag up your wet swimsuit or sweaty gym clothes. As nice as it is to keep those sweaty, wet things from getting loose in your gym bag, a plastic bag is not the best way. Instead, try using your swim  or shower towel to wrap those things. I lay the towel on the bench, layer on the wet stuff, fold the towel in half, and then roll it up like sushi.
Tip #2: Choose Wines That Use Real Corks
Celebrate Sustainably! Trust me, I enjoy a good post-race bubbly or glass of shower wine. I'm definitely NOT begrudging you yours! About 15 years ago, buzz began circulating that cork, the classic wine preserver, wasn't so sustainable. There was concern that cork tree forests were being depleted, so perhaps plastic wine stoppers would be better. Well, the truth is cork production is pretty darned sustainable. The bark can be stripped and used to make wine closures without cutting the trees down, and this process actually makes the trees better able to offset carbon dioxide. Also, Mediterranean cork forests host some of the greatest plant biodiversity on the planet, according to the World Wildlife Fund. So next time you're selecting wine, opt for bottles with real-cork corks, not plastic stoppers. As a bonus, many wineries will accept corks for recycling, or you can  get a cork box through TerraCycle.
Check Your Inner Wine Snob. As an intermediate option, don't snub your nose at screw-top wine. While screw-tops used to be endlessly mocked as they were only used on cheap, poor quality wines, now even big and fancy wineries are looking at screw-tops. They make it easier to re-seal your wine bottle, but also tend to protect your wine better than corks. And hey, there's always that old college staple. (No, not Boone's Farm!) Boxed wine, while lined with a plastic bag, keeps much longer than bottled wine. If you only indulge every now and again, boxed wine might be your best bet…and the more people nudging the wine makers to recycle their packaging, the more likely it is that it will happen.
Stay Tuned for More Tips to Just Say No to Plastic!
In the meanwhile, what's your top "just say no to plastic" tip? Do you have a tip that is especially applicable to runners?
Post Footer automatically generated by Add Post Footer Plugin for wordpress.
Disclosure: I'm not an ambassador for the Run Revel series–but I sure would like to be! Revel definitely needs a Portland-based crew now that we have our own "hometown" Revel here, don't you think? You know, someone to hang out at the annual Fleet Feet all-races expo, the weekend days of the local race expos, hand out flyers at the community events, make sure all the running stores have flyers…
2019: The Second Annual Revel Mt. Hood race! It's not every race series that considers you a "legacy" runner at just your second year, but that's definitely how Revel rolls. As I mentioned in my review of the Inaugural Revel Mt. Hood, I signed up for 2019 pretty much as soon as registration opened. (I had a great time, so why not?) This year my friend Tina flew in from Alaska for the weekend to join me, because the Marathon Maniacs and Half Fanatics designated Revel Mt. Hood as a reunion race. More on that later. I was bummed to miss Revel Mt. Charleston this year (see my review here), so it's great I now have a hometown Revel!
The Expo
Expo At the Convention Center! While the Oregon Convention Center (actually the Portland convention center, but Portland likes to pretend it *is* Oregon) is perpetually under destruction–I'm not kidding, half the doors are boarded up, the statute dedicated to MLK is under a tarp, and there is landscaping going in officially in the name of beautification (but maybe in the actual name of preventing the homeless from sleeping there?)–it's still a good spot to hold a race expo. It's accessible by MAX, then a walk to the currently functional doors, and a quick run through an adult habitrail to get to the rooms used for race expos right now.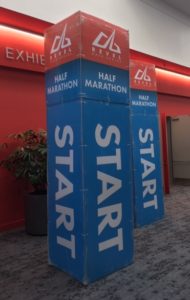 Small, but mighty… With a Saturday race, it's a one-day expo. Tina went early to grab her packet, as well as a few for friends flying in late; I went after work. Neither of us experienced much of a line. This year I love the color of the women's tank (you choose your shirt at registration: tank, short sleeve, long sleeve, or soft non-tech cotton), and this year's swag was a pair of Revel-themed goodr! Everyone got to choose either a black or a light blue-green (which reminds me of the Sunbathing With Wizards goodr I completely banged up by losing the safety cloth…). Revel isn't an inexpensive race–so register EARLY and get the best prices–but the swag is always quality. In past years, I've received socks, a beanie (the warm kind with a hole for your ponytail), and a Headsweats hat.
The swag bag included pre-race essentials, including a heat sheet and a pair of tosser gloves (though I'm cheap and re-use them for sweat during the race, and then wash them to use them again). There were also some very random samples (probiotics for runners, okay) and an event guide. This year the expo also had some fun new photo ops. Speaking of photos, ALL participants get FREE race photos!
Like last year, there was an app to enter to win a race. Each of the main race sponsors had a code to enter. Aside from the Revel series, the other sponsors included my favorite bluetooth headphones, Aftershokz (see my review), the Portland Marathon (now under management by Revel's parent company), Honey Stinger, and, ugh, doTerra was back as a race sponsor. I still really hate that Revel has chosen to partner with a multi-level marketing (MLM) company of any brand. (MLMs prey on stay-at-home-moms and women in conservative religious communities. Most people lose money as MLM "independent sales representatives.") The best thing I can say is that at least the "independent consultant" there wasn't overly pushy. Once again, there is no mention anywhere on the website, at the expo, or any of the printed literature to warn runners that doTerra's "blue" rub–available on the course–contains sweet almond oil. If you are allergic to nuts, THIS IS DANGEROUS!  Especially on a long course with infrequent medic stations. (No thanks, I'll stick to BioFreeze when I need a muscle rub.)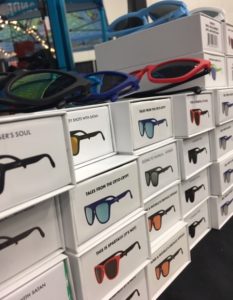 New at the expo this year (or at least I don't remember seeing them last year?): Eastwind Running & Endurance Club, which has a Wednesday night summer run series on Portland's east side; a photo booth with props; and the Marathon Maniacs and Half Fanatics booth, which had membership sign-ups, information about the clubs, and clearance merch (all of which was too small for me, at least in the styles I like). Since I didn't leave work until 5, there was just enough time to chat our way through the expo, hang out with Gregg (the regional Half Fanatics/Marathon Maniacs ambassador, or at least one of them), take some photos, and race off to dinner–naturally I wrangled the group over to McMenamin's Kennedy School, where I showed off a gem in Portland's history.
Pre-Race
Get on the bus, Gus. As with last year, the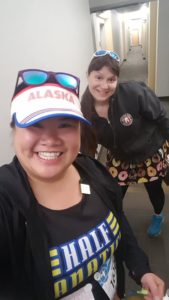 bus loading at the Lloyd Center hotel began at o'dark-thirty. With a first wave starting at 5:00 a.m. the marathoners got on board first. (I think they boarded at like 2:00!) Even though we swore we wanted to be in bed by 9:30, it was closer to 11:00 and the morning came way too early. Tina and I had prepped our gear the night before and walked over to the hotel in plenty of time. New this year: deluxe motor coaches for the drive to Mt. Hood!
Herd in the Corrals. The half marathon holding area was in the same place as last year. Basically, it's perfect: not too far a walk from the start, plenty of room to hang out, loads of fresh porta-potties, water, and a DJ. What's not to like? Like last year, I brought an extra heat sheet and made like a grounded baked potato pre-race. The busses arrived a bit later this year, so there was less slacker time before the race. In addition, this year the race was earlier in the year, so the sun came up earlier–rewarding runners with gorgeous views of the moon over Mt. Hood on the walk over to the start.
Run All The Miles (or 13.1 of them)!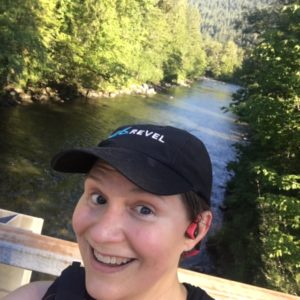 The Course. As near as I could tell, the half marathon course was exactly the same as last year (which is fine by me–I knew exactly what to expect!). I remembered the mini-hill early in the course, and the uphill around mile 8 or so, and the uphill to mile 10, and the uphill at mile 12. Half marathoners enjoyed a great deal of lovely shade, green, and river views from mile 1 to mile 10, when the course joins the marathoners and Highway 26.
This year I felt like I totally smoked the first four miles. This is, of course, 100% subjective and bears no rational relationship to my actual speed. I started out trying to do the intervals assigned for my Chicago Marathon Training (I was supposed to run five miles with intervals of run 3, walk 2), but I messed up setting my watch and so had to time them manually. By mile 4 I was done with the intervals, and I ran random segments as it felt good. Still, without a solid training base? It was awesome! I felt fantastic. (In the pictures? Yeah…not so much. Still, I do love free race photos as a perk.)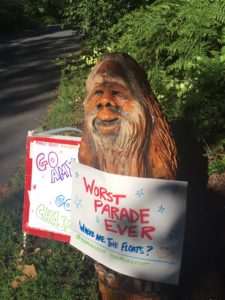 The last three miles felt MUCH better than last year, but were not as amazing as the first few. One major change this year: the bus route changed. Last year, after turning onto the road that leads to the Rainbow Trout Farm (the finish line venue) at some point the running route aligned with the route the return buses took. This year, instead of bringing the buses out to the trout farm, Revel used golf carts to take runners out to the buses (waiting on a major surface road on the other side of the trout farm). It was delightful to run without bus fumes! Off-roading in the golf cart was a little bit like the adult version of "Mr. Toad's Wild Ride;" I'm confident the driver was safe and did a great job (she'd been at it since 6 am!) but I was wearing running clothes, and the slick fabric of my knickers was not helping me stay seated in the rear-facing seat!
Eat All The Foods.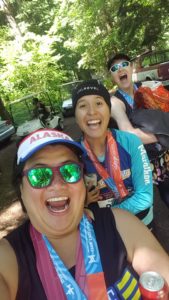 Finish Line Perfection. Since I'm a slowpoke, I had the pleasure of being individually announced as I crossed the finish line. I grabbed a towel from a giant tub of ice water, as well as a bottle of chocolate milk and a bottle of water. After a quick stop at the (still very fresh!) finish line porta potties, I washed my hands (they had the water pump stations with soap and paper towels) and headed over to the Fanatics and Maniacs tent.
Each year the Marathon Maniacs and Half Fanatics, two related clubs for people who are crazy enough to run tons of race for fun, choose several races to be "reunion" races. This draws people out from all over the place, as these special races come with a club tent (with tables and chairs, if you want them), and–for those who sign up properly–bonus swag! This race included an extra towel, club event tee, and special bling! I love being a Double Agent (member of both Marathon Maniacs and Half Fanatics). I've met so many great people online and at races; it was especially fun to meet people literally on the run at events, as we recognized each other by our club singlets. The clubs also have a monthly newsletter, race discounts, and private Facebook groups.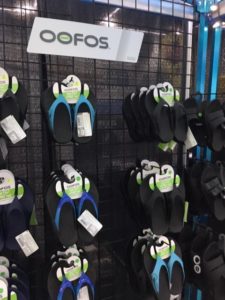 Anyway, after I collected my checked bag (contents: Oofos, sunblock, face wipes, warm-up clothing) and dropped it on the shaded lawn under the club tents, I collected the snacks. First, a slice of cheese pizza from Papa John's and an old-fashioned chocolate glazed donut. Next, an ice-cold Diet Coke. I spent the remainder of the morning hanging out with other club members under the tent, and occasionally taking pictures. Tina's friend was sweeping the marathon so we waited until she finished to leave–putting us on the final bus back to Portland (alas, a regular school bus) after the wild golf cart ride from the finish area.
Overall? See you at Revel Mt. Hood next year! Psst! Register by midnight  July 19 and use code EARLY to save an extra $10! https://www.runrevel.com/rmh/register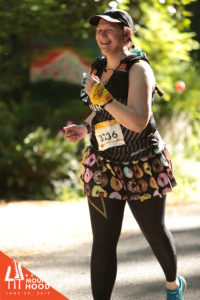 Post Footer automatically generated by Add Post Footer Plugin for wordpress.
Disclosure: I participated as a member of the "Insider Launch Team" to help promote the May 2019 release of The Latte Factor. As a participant, I received a complimentary review copy (advance reader's edition paperback) of this book. The hardback book that is the giveaway prize? I purchased that at full release price. I was not asked to write a blog post. As always, all opinions below are my own.
As a runner who could easily spend all of my disposable income on travel to races, and a woman who statistically will live longer than any man I might marry, I know that managing my personal finances well is in my best interest. While I'm putting money in my 401(k), and saving to buy a house, and otherwise trying to be responsible, it never hurts to read another book.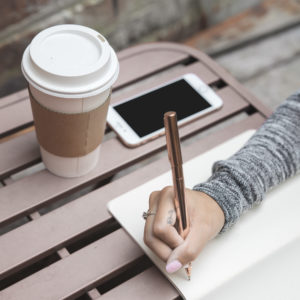 The Latte Factor is the latest offering from David Bach (author of a dozen books on personal finance) and John David Mann (author of a dozen books on leadership and business). Initially, the book reads like a novel, with all the classic elements that you studied in English class: an interesting opener, characters you care about, starting en media res. Finance doesn't enter the picture until page 10–and the book only has about 120 pages. If you have read any of Bach's prior books (e.g. Smart Women Finish Rich), nothing in this book will be new to you; I suspect that you are not the target audience. If you prefer a novel to a non-fiction book, or are a Millenial who never learned how to balance a check book (or even write checks, actually), this is your book.
The main character, Zoey, starts out as a 27-year-old New Yorker, working at a magazine. Her spending habits are based on a client composite Bach has used in at least one prior book. (I can't remember which one, though I clearly remember the pattern of her spending habits: pre-work Starbucks, mid-morning Jamba Juice break, lunch out every day, afternoon decaff.) The other central characters include a caring boss who befriended Zoey when she first started, a cafe worker, and one of Zoey's friends who works freelance in app development (who is the mouth-piece for what I believe are supposed to be "skeptical things Millenials say about money"). Instead of following the more impersonal and direct finance lessons of his prior books, this book is a novelization where the lessons are communicated to Zoey by other characters. These lessons take place while Zoey is facing a major career decision, and the story includes Zoey's internal thoughts and feelings. You might find yourself comparing Zoey's life to yours–as I did (even though 27 was a long time ago!)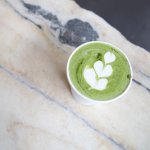 The core concept, and the book's title, is "the latte factor." It represents all of the small, unimportant things you spend money on that don't contribute to living richly in the moment. The concept is not that lattes are bad, or that you should always make your own coffee; maybe that latte contributes immense happiness to your day. Instead, the concept is that spending $4-5 (or more) per day on things that don't really add to the quality of your life isn't your best bet; rather than spend $150 each month on coffee you don't think about, you could use that money for purposes that would better enrich your life: paying off debt, funding your 401(k), or a savings account to pay for the things you really want to do with your life. Or, say, lots of race entries and some airplane tickets.
Got friends who could use a boost in their financial savvy? Sharing is caring!Click To Tweet
Like Bach's other books, this one also touches on financial concepts like the magic of compound interest, paying yourself first, and using automation to make it easier to manage your money. If you are interested in learning more, you could buy your own copy (and claim bonuses from the authors); you might also check out The Latte Factor Podcast, available on Stitcher and iTunes.
Or you could win your copy here!
Post Footer automatically generated by Add Post Footer Plugin for wordpress.
Disclosure: This post by Lauren Grant was provided by New Hope Network. I am a member of the New Hope Influencer Co-op, a network of health and wellness bloggers committed to spreading more health to more people. The parts in italics? All me!
Eating right doesn't have to equal mundane meals and slim wallets. And this list of the ten healthiest—and cheapest—plant-based foods proves just that. From leafy greens and grains to fruit and hearty vegetables, these ingredients guarantee nutritious, budget-friendly meals that will satisfy even the hungriest of appetites. So say good-bye to boring breakfasts and flavorless side dishes and get in the kitchen with these versatile recommendations. They provide endless options for healthy, money-saving meals that will fuel your body and save your wallet. There is something for everyone!
Nuts for Seeds?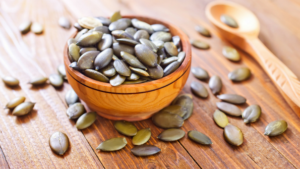 Pumpkin Seeds. When it comes to buying seeds and nuts, you may experience some sticker shock. Stop struggling between health and savings, and pick up a bag of nutritious, budget-friendly pumpkin seeds.
Cost: $0.30 per ¼-cup serving ($4.25 per pound).
Benefits: Pumpkin seeds—or pepitas, as they're called when they're shelled—pack a lot of health benefits for their little size. Aside from offering a high amount of manganese, just ¼ cup of pepitas contains nearly 50 percent of your daily need for magnesium—important for muscle, heart and bone health. That same serving size is high in heart-healthy fats and adds almost 10 grams of protein to your diet.
Ideas: I like pumpkin seeds on my salads, but I also like them plain (cooked, even in the shell!). Next time you gut your Jack o' Lantern, save the seeds, wash and pat dry, then spread on a cookie sheet with a little oil and salt; bake until they start to turn brown, stirring occasionally. Buy in bulk to save money. Spending to treat yourself? Try Health Warrior's pumpkin seed bars!
Need Some Color in Your Life?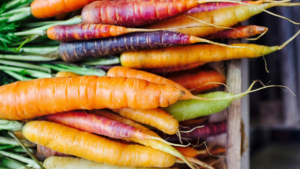 Carrots & Cauliflower. With a combined résumé that's pretty stunning, these two powerhouse veggies are vital when it comes to filling your plate and your wallet.
Cost: 0.20 to $0.50 per cup ($0.98 to $2.48 per pound).
Benefits: One cup of carrots alone surpasses your daily need of vitamin A. Throw in the various antioxidants (beta-carotene being the most well-known, and a precursor to vitamin A), and you're already looking at one of the healthiest foods you can buy. Add a cup of cauliflower to up the ante. Just 1 cup contains 73 percent of your daily vitamin C needs; plus it's been shown to decrease the risk of various cancers.
Ideas: Grate cauliflower and cook, use in place of rice. Carrots roast nicely either whole or chopped into pieces, alone or with other root vegetables, but my favorite way to eat them (in the winter, at least) is in carrot and roasted red pepper soup. Make a hearty all-vegetable meal by topping a baked potato with cauliflower and carrots; add broccoli for color variety and top with butter or cheese if that's your thing.
Bean There, Tried That?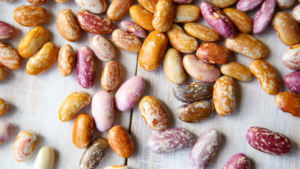 Pinto Beans. Whether dried and cooked or used straight from the can, heart-healthy pinto beans are one of the cheapest protein sources you can buy.
Cost: $0.04 per ½-cup cooked serving from dried beans ($0.80 per pound dried beans) and $0.20 per ½-cup serving from canned beans ($0.64 per pound canned beans).
Benefits: Not surprisingly, pinto beans are packed with fiber. Just ½ cup of cooked beans gives you more than 30 percent of your daily recommended intake for dietary fiber. Additionally, pinto beans contain high levels of folate, magnesium and potassium, all of which contribute to heart health. And, being high in protein and iron makes pinto beans a favorable plant-based alternative to red meat.
Ideas: My go-to "lazy dinner" is the homemade version of Cafe Yumm's classic bowl: brown rice, beans of your choice, salsa and/or pico de gallo and/or chopped tomatoes, top with cheese and Yumm sauce. Make it fancier by adding some sliced olives, chopped onions, garlic, cilantro, and cheese. If quac is your thing, that would work too. (Yuck.) Need Yumm sauce? Find out where to buy it here.
Feeling Fruity?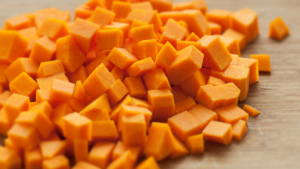 Butternut Squash. This hourglass-shaped fruit (yes, it's a fruit) has taken a backseat to summer squash for far too long. The butternut is a winter squash that offers more benefits and versatility than is often thought.
Cost: $0.40 per 1-cup serving ($1.31 per pound).
Benefits: Although some produce hide their nutrients, butternut squash isn't afraid to flaunt them. Its brightly colored orange flesh indicates the presence of beta-carotene, which we know to fight certain cancers and protect eye health. Beyond that, this gourd adds a healthy amount of fiber and vitamins A and C to your diet, which in combination contribute to a strong immune system, bone and tissue health and healthy blood sugar levels.
Ideas: Not a big squash eater here…but I do love chopped, baked butternut squash served warm on a winter salad (kale, goat cheese, dried cranberries, sunflower seeds) or in a cold quinoa or rice-based salad (especially pretty with the black "forbidden rice"). In the winter, I love using it in soup. If you're not up for cooking, look for Pacific Foods butternut squash soup (it comes in a carton, so if you take it to work for lunch you can make it last two days).
Would it Kale You to Eat Greens?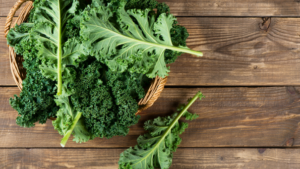 Kale. This once rare but now beloved veggie can be found on tables and menus everywhere. The popularity of this leafy green has caused prices to drop, and you should take advantage of its nutrition prowess.
Cost: $0.11 per 1-cup serving ($1.60 to $2.00 per pound). (I seriously dare you to try to eat a pound of kale. I swear it cannot be done.)
Benefits: Kale contains more lutein, a type of carotenoid important for eye health, than any other produce. It's also high in manganese and vitamins A, C and K, all of which contribute to kale's health benefits—such as lowering your risk of some cancers, reducing your risk of blood clots and boosting your bone and tissue health. Just 1 cup of loosely packed kale contains 20 to 25 percent of your daily vitamin C needs.
Ideas: Before I started to like the taste of kale, I used to "hide" it in my smoothies. Turns out I just prefer thinly sliced kale to big kale leaves–try it, you might like it better too! I am particularly fond of the chopped salad kits by Taylor Farms, Eat Smart, and Fresh Express. Yes, they definitely increase the cost of the kale, but they also ensure I will eat it–wasted food is wasted money.
Fancy Something Fuzzy?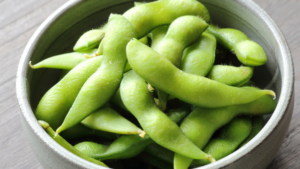 Frozen Edamame. High in fiber and protein and low in unhealthy fats, soybeans are an easy and healthy way to get more bang for your buck. Not many protein sources render as strong of a nutritional profile, which lands edamame on this list.
Cost: $0.34 per ½-cup serving ($2.72 per pound) of frozen, shelled edamame.
Benefits: Edamame contains a long list of vitamins and minerals (some rarely heard of), with the most notable being iron, manganese, B vitamins and vitamin K. Additionally, edamame is a complete protein, which means it contains all of the nine essential amino acids, a rarity in plant protein sources.
Pro tip: You can find edamame at Trader Joe's, and often at discount grocers such as Grocery Outlet. It's easy to steam, and you can even warm it in the microwave. If you buy the edamame still in the pods, it tends to be substantially cheaper than the shelled stuff; I find it helpful to buy the pods so it takes me longer to eat it.
Fuzzier?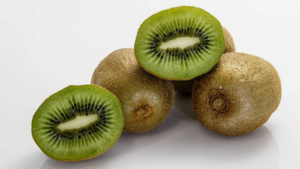 Kiwifruit. This little fruit packs flavor, nutrition and a gorgeous green hue inside an unusual fuzzy peel. Simply slice in half and scoop out flesh with a spoon, or peel and slice, or even eat it sliced with the peel on (wash it first, of course) for a quick, healthful snack.
Cost: $0.53 per fruit ($3.56 per pound).
Benefits: An incredible source of vitamin C, kiwi is a good option when oranges become mundane. Just one kiwi serves up a hefty amount of dietary fiber and more than 30 percent of your daily needs for vitamin K. This small green fruit, speckled with tiny seeds, has been found to benefit cardiovascular health and respiratory problems such as asthma, shortness of breath and coughing.
Lunchbox Envy: I first learned to love kiwi when a classmate brought one in her lunch. We used to peel them with our fingers–messy, but satisfying–but you can also slice it in advance. Kiwi is really yummy frozen, and frozen sliced kiwi looks pretty in drinks and sparkling water.
Are You the Saucy Type?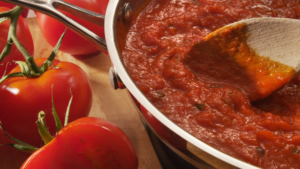 Marinara Sauce. Although it may be surprising to see a sauce on this list, marinara has earned its place. Made primarily of whole foods, including tomatoes and spices, marinara contains a long index of antioxidants. But be sure to check labels and look for marinara with the fewest grams of added sugars and sodium.
Cost: $0.32 per ½-cup serving ($1.92 per 24-ounce jar).
Benefits: Tomatoes are naturally high in the antioxidant lycopene—thought to have cancer-prevention benefits—and when cooked, lycopene becomes more readily available to absorb. Marinara also provides a good amount of iron and vitamin C.
Top tip: It's not hard to make your own sauce, and then you can control how much sugar and salt is added. You don't even have to start with fresh tomatoes–try canned tomatoes or tomato paste, and add an Italian herb blend. I like mine with garlic, and sometimes pieces of bell pepper and onions. If you have picky eaters, try making your sauce relatively plain, and offer a buffet of add-ins, such as mushroom pieces or grated Parmesean cheese.
Sticks to Your Ribs, They Told Me…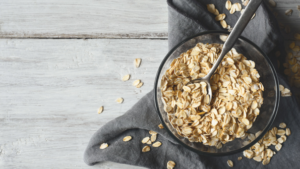 Oats.  A quick, nutritious breakfast, old-fashioned oats offer a myriad of health benefits in just one bowl. This wallet-friendly whole-grain can be enjoyed sweet or savory, and is a great foundation for a healthful meal or snack.
Cost: $0.07 per ½-cup serving ($1.09 per pound).
Benefits: Naturally gluten-free (but often processed in facilities where gluten-containing grains are also processed), oats deliver almost 10 percent of your recommended daily fiber needs in just ½ cup cooked, along with 3 grams of protein. Also, the daily intake of unrefined, concentrated sources of fiber in oats has been found to reduce the risk of cardiovascular disease, type 2 diabetes and breast cancer. Now that's a healthy carbohydrate!
Warning!! If you (or the person you're serving the oats to) is celiac or has a gluten allergy, be absolutely certain to look for oats that are certified gluten-free. That ensures the oats were processed in a place and manner that ensures they will not be cross-contaminated. Buying in bulk might be cheaper, but not if it's going to make you ill.
Keen for Something Ancient?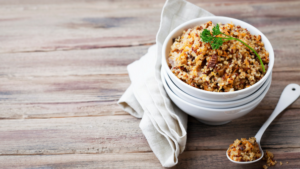 Quinoa. Although this seed has been around since 1200 AD, quinoa took the world by storm just a few years ago, thanks to its incredible nutrient profile, credited with strengthening warriors through the ages.
Cost: $0.21 per ¾-cup cooked serving ($2.14 per pound).
Benefits: These tiny seeds provide 8 grams of complete protein and nearly 60 percent of your daily manganese needs in each ¾-cup cooked serving, making it an ideal plant-based protein. It contains essential fatty acids and heart-healthy fats, as well as anti-inflammatory benefits—proving that good things do, after all, come in small packages.
More than salad! Quinoa is often served as a side dish or salad, like rice. You can add it to soups, breads, meat-loaf (and meatless-loaf!), and a wide variety of other dishes. I'm also a fan of Qrunch, quinoa-based frozen foods. Qrunch products are certified gluten-free and made of ingredients you recognize. In addition to burger-type patties, I really like the "breakfast toastables" which are tasty with syrup, or can be a quick grab-and-go hand-held breakfast. 
Stretch Dollars While Eating Well?
I'd love to hear how you enjoy these foods! Is there a recipe you like to use them in? Or do you prefer some other inexpensive yet nutritious finds?
Post Footer automatically generated by Add Post Footer Plugin for wordpress.
Disclosure: As a member of the official Blue Ridge Marathon blogger-ambassador team, I received a free entry to the Slow K. As always, all opinions are my own.
Everyone knows you shouldn't go straight from being very active, or running long miles, to couch-potato-worthy zero. Yet that's what most of us do the day after a race. Worse, for destination marathons that fall on a Sunday, many runners hop an airplane back home the same day. Yikes!
Another problem avid runners face is the non-running-significant-other. It's fun to have your spouse or boyfriend or whatever come along on race weekend, but I'm not sure how much fun it is for them when the entire weekend revolves around an event they aren't participating in.
This year, the Blue Ridge Marathon races brilliantly solved both problems with The Slow K: an untimed 5k-ish event. It was brilliant.
The Slow K started across the street from our hotel, so we thought we'd walk over. Minor issue, part of the path was shut-off by a chain-link fence, so we had a little pre-5K parkour event. Upon our arrival, we found a super chill pre-brunch scene.
Upon checking in each not-runner received their number on a flower lei (not a bib), and a coffee mug. Pre-"race" there was plenty of coffee and hot cocoa, as well as some donuts to snack on. (Don't judge. Most of us had just done a mountainous race!) The event was fairly small–this was the first year–and there was plenty of space to mill around, chat, and meet other runners.
It was fun to see runners just as stiff and sore as I was hobbling around and trying to get the juices flowing again, while non-runner husbands and girlfriends who were not walking like zombies filled coffee mugs. There were a few strollers and plenty of walking kiddos as well. That's the great thing about a "Slow K," it is literally for everyone. Exactly zero people were there to race, or even run!
Off to one side was a mimosa bar where, for a small donation, you could DIY your own combo with sparkling wine, juice, and fresh fruit. I'm pretty sure the idea was to grab one after the Slow K, but the mimosa cups fit inside the coffee mugs so perfectly that some of us just couldn't help ourselves!  They also had fancier coffee (in case the more pedestrian coffee that came with the donuts wasn't up to your standards). Through the magic of square, I made my donation (I should have taken notes, I want to say this was for an arts or music program), selected some pineapple juice, made a little more room in the cup, and added fresh strawberries. Not a bad way to start a "run" (quotes intentional, as no one was running).
The added bonus of a slow event where you're trying to get people to move but not run, and where you hand out coffee mugs instead of medals: it's really, really hard to run with a coffee mug in your hand and not spill all over the place. At least as the event started, most of us still had full or semi-full mugs in our hands.
The weather was slightly soggy, but not really rainy–sort of a continuation of the weekend's theme. The loop course wound along the river, through some park areas, and back to the start. There were a bunch of cute signs close to the start/finish to cheer on the "runners" too.
The Slow K was so much fun that I'm a bit confused as to how every race isn't doing this. It's a brilliant way to end a weekend and celebrate everyone's accomplishments.
Post Footer automatically generated by Add Post Footer Plugin for wordpress.
Disclosure: I returned to the Blue Ridge Marathon races in 2019 as one of the official race ambassador-bloggers. Race ambassadors receive free entry, swag, and the VIP experience in exchange for assistance in promoting this race. Speaking of the race, you can register for 2020 RIGHT HERE.  See you then?
Funny story, I distinctly remember getting to mile 19, but all of my notes from 2017 say I stopped at mile 17… If you missed Part 1, I recommend you start there.
Avenging a DNF Begins With…
When registration opened for 2018, I signed up to run. In the interim I changed jobs and moved back to Oregon, so the 2018 race didn't happen for me. In 2019, I signed up again. I also applied to join the ambassador team again, to help spread the word about how much I love this race. I also signed up for the training program again. I also did not finish the training program again….yeah, so life happens sometimes, and you have to put o your grownup-pants and decide what to do. Undertrained, a little fatter, but basically eager to return to Roanoke and give it another try anyway, I decided to go for it. Jackie also planned to return and run the double, but unfortunately she injured herself and had to drop out. I ended up rooming with Jessica, which was perfect (though I'm bummed Jessica and Jackie didn't get to meet, as I'm sure they'd get along famously!). This year I flew into Raleigh, met friends for dinner, and spent the night before the drive up to Roanoke. The drive is pretty and green, and not very stressful even though it took me about three hours; Google maps sent me up largely on state highways that I would not have guessed were highways, and I saw lots of both North Carolina and Virginia. (At one point I pulled off the road to make sure I was still getting directions!)
Expo 2019 at the Patrick Henry
In 2017 the Expo was in a different location, so it was a bit like going to a new race. On the way into the hotel, representatives from Foot Levelers greeted each runner with a cinch-backpack and stickers for the appropriate distance. Packet pickup was upstairs, and the traffic flow was pretty much perfect to get your packet, walk past some tables for local races, and then head back down the stairs. One thing I love about this expo is that the race-specific merchandise is all high-quality, with a smaller (but awesome!) selection. Since I have sweet ambassador swag to rock, this year I bought one of the Deneen pottery 10th anniversary ceramic mugs. There is always a tasting for the hydration on course (Skratch fluid, as well as the gummies) and the local Fleet Feet had a selection of race-day essentials on hand. I snagged a Squirrel Nut Butter (that stuff is the best!). This year, Get 2 Know Noke sponsored a happy hour lounge, with one free beer or flavored non-alcoholic seltzer for everyone who signed up for their mailing list. The Roanoke area is right next to the Blue Ridge Parkway (you know, the race goes there?) which is managed by the National Park Service, and the hiking, biking, and running are all high-quality. Jessica introduced me to some of the other BibRave Pros running the event, and we took a break before heading over to dinner.
Pasta Dinner & Galloway Running School
I knew from the 2017 event that I wanted a ticket for the pasta dinner. Not only was it the easiest pre-race dinner, it also meant seating for the Friday night concert, and shelter from the rain (it rained a little bit, but it wasn't a big deal—no more than sprinkles). This year, Jeff Galloway came to run the Blue Ridge Marathon for the first time and as part of his appearances he was offering "Jeff Galloway's Running School." I signed up because I wasn't sure when I'd have the opportunity to attend again, and as a certified run coach I figured it would be neat to hear from an Olympian.
Running School was not what I expected. First, there were no handouts or outlines. I took plenty of notes though, so here are the highlights (at least as I saw them). Jeff is very big on some material I'm not familiar with yet, a book called Spark that is supposed to recap research showing running promotes brain health, and another book called The Story of the Human Body that emphasizes that running was a short distance activity for most of human history. That led to an explanation of how and why to use "walk breaks," which are key to what has come to be called the Galloway method. He explained how he lays out his training plans, as well as his observations—most of which are based on his experience coaching, as opposed to data from weekend-warrior types runners—which include using a long run that is longer than the distance of the goal race. (On the theory that people tend to hit the wall within a mile of the long run they did in the three weeks prior to the race.) This is the opposite theory of the Hanson's Method, which also seems to be producing fine runners.
Jeff Galloway is now in his 70s, and has run six days per week, every week, since he was 16 years old. This turned out to be both an advantage and a disadvantage, as some of his advice on injuries and performance nutrition haven't kept pace with the most current research. For example, he doesn't recommend ANY type of warm-up prior to running, and instead uses the first mile as his warm-up. This might be great for someone who has run six days a week for several decades, but it doesn't seem like great advice for those of us who drive a desk five days a week and don't run as often. (He's right that pre-run static stretching is a terrible idea though—the research tends to show stretching before stressing the muscle decreases performance and increases the risk of injuries). He's also still a fan of ice, which I agree has its place but shouldn't be used on joints or after every run—inflammation is a result of the healing process, and is necessary for muscles to repair themselves. I disagree with some of his very broad-brushstroke nutrition advice, including what to eat the morning of the race (he says nothing, unless you need it for "gastric motility;" I'd pass out if I ran without eating some carbs and a wee bit of protein an hour or 90 minutes before the race) and salt (he says avoid salty food on the grounds that it takes plasma from the blood and makes it harder for the body to replace lost fluids; I notice that I need salty foods to replace the electrolytes I lose through sweat—I could be a DIY salt facial after a race). He's down on cross-training (which makes sense if you've been running all your life) and only does weight training for postural muscles (useful trick, even if I disagree with his conclusion on the grounds that it doesn't work on my body).
After running school, I met up with Jessica and we went back to the hotel. I had a glass of wine while we set up our flat runners. Neither of us slept much that night, because Jessica had to be at the starting line for the Double Marathon at some ungodly hour like 3 a.m., and because I always have a hard time sleeping the night before a race—this one more than any other, because I wasn't sure what was going to happen the next day: Just like 2017, I arrived at the starting line in 2019 underprepared. I hadn't stuck to the training plan (for all new reasons, sigh). I had gained some extra weight. In the interim I had learned I have exercise-induced asthma.
If Only The Days Started Later…
The alarm went off after what seemed like ten minutes of sleep, and I dragged myself out of bed to suit up and drive over to the start. There was plenty of nearby parking, so I arrived with plenty of time to head to the VIP breakfast in the library and on the patio. While there was a fantastic spread with plenty of coffee, I chose my snacks conservatively and packed a "to go" waffle (the Honey Stinger kind). One last use of the indoor plumbing, and it was down to the starting line.
As in 2017, the corrals were self-sorting. Friendly runners were mingling, taking selfies, and shaking out the pre-race jitters. I found Jessica, who looked fresh after having run the whole marathon, and was ready for her second loop. She was hanging out with the 6:30 pacer, and I decided to join them. It wasn't long before we were off. Our pacers chose a "steady effort" method, which makes sense on a super hilly course. The idea is that instead of aiming for a specific time per mile, the time per mile would vary (uphill and very steep downhill are both difficult; flat and gentle downhill are easier) but the amount of effort would stay as even as possible.
I stuck with the pacers up to the first mile? Maybe second mile? I can't remember. It was fun running with a group for a bit, but as we started to take a relatively easy jog up the first gentle climb, I couldn't catch enough air to keep running and busted out the inhaler. I passed the turnaround for the half, and ran into the national forest section. I remembered the rolling hills, and then crossing the highway to the first serious climb, up Mt. Roanoke. In my head it was a hard climb in 2017, but this year it was even harder in my body. Abut 1/3 from the top of the climb, I had to start taking breaks to catch my breath that included stopping completely. Step, step, step, step, stop. Over and over. I felt very wimpy. I must have looked equally awful because at several points as I was climbing up, runners passing me on the way back down asked if I was okay instead of cheering for me.
I have never had my lungs act up so obnoxiously as they did going up Roanoke Mountain. After my 2017 DNF I learned I have exercise-induced asthma. I had my inhaler with me. (I have never had any serious complications, and I had both my phone with extra battery and my RoadID with me. I promise that even if I am crazy, I take health and safety VERY seriously.) After that, I couldn't run at all—my legs were willing, but my lungs not so much. But since I took a DNF the last time I tried this, I was determined to finish. Even if it didn't happen until Monday.
At the very top I took just a moment to pause and admire the hard-earned view. Then it was time to head back down, down, down Mt. Roanoke. I tried to make some runs, as I'm usually pretty good at downhill, but my lungs couldn't suck in enough air to make it happen. At that point I began to suspect there was no way I was going to make the race's 7-hour cut-off. You know how runners talk about distance being a mental game? This was that, exactly. There were a few others in front of me, and I think one or two behind, so it was pretty quiet as I continued on my way back towards Roanoke and Mill Mountain.
Suddenly, It Was Just Me.
As I approached the aid station at the turn to Mill Mountain, all of the volunteers cheered and offered me water, Skratch, and snacks. The aid station is right at the split, after you descend Roanoke but before you go up Mill, a very nice race official/volunteer said, "You know you missed the cut-off, right?" Inside, I cried and thought, "damn, I hope that is not a problem…" Outside, I said, "Well, I do now…" Mr. Race Official asked if I needed anything, or if they could do anything for me. I should have said "please save me a medal, because I WILL finish." Instead, I said, "no, thank you, I have plenty of fuel and fluid." Mr. Race Official did not tell me that I had to stop. (I'm also not a jerk. If a race official tells me I must do something, 99 times out of 100 I will do it. I will always seriously evaluate a black flag on the course, an EMT or similar who is looking at me like I might die.) So I kept going, up to the top of Mill Mountain. Another race person stopped as they drove past and asked if I was okay, and when I explained that all I wanted to do was finish, I ugly cried a little bit but promised I'd be okay.
Atop Mill Mountain I took the world's lamest selfie with the Star. The aid station was all packed up neatly. For a minute I thought seriously about taking a bag of pretzels, but they were big bags and I wasn't sure how I'd carry one once I opened it. Besides, I did have plenty of snacks. So it was down Mill Mountain, where I saw a really sweet looking dog who I assumed belonged to the moo-mosa house, but didn't (I asked when I went by). The moo-mosas were gone by the time I got there, which I expected. It looked like a good time was had by all!
Every volunteer I saw asked if I needed anything (I had packed nutrition and hydration, but did take some water and chips). One woman, who appeared to be the head of a stop on the way up Peakwood, apologized that the aid station was closed! I assured here it was supposed to be closed, and she had nothing to apologize for, since I knew I was late and expected the aid stations to be closed. she still offered me one of everything in her car, and when I accidentally left my tube of Tailwind in her van, one of the younger kids (teenager) ran to catch me to deliver it!
Sure, I missed out on the moo-mosas (I had one in 2017, so that's okay) and the champagne on Peakwood (I had some later, so that's okay too). But I kept rolling. Every time a volunteer drove by, they waved and cheered. The guys taking down the course cones and signs all asked if I was sure I was okay. (Clearly I'm a head case, but yeah, I was fine.) When I hit the point where the cones had been picked up and traffic was back to normal, I side-walked myself. I wanted a DNS–Did Not Stop.
The app was great for the map, though I took a minor re-route on (Jefferson?) as there was a bridge/flyover with no apparent sidewalk. Unfortunately I got off course after the loop in south Roanoke and when I realized it, I was 2 miles away from the finish line (but my watch already said 25.xx). I ended up taking the shortest route back from wherever i was, which still had me over 26.2. I saw some yellow birds with a pretty song that I've never seen before. I saw a billion cardinals, and some dogs, and the easter bunny.
At several points I thought I might be going crazy, because only a crazy lady decides to finish a marathon on her own, right? But again, phone with extra battery (I was prepared to call a Lyft at the first sign of lightning) and plenty of fuel and fluid. Two different cars stopped on my way down Peakwood, asking if I needed a ride. (Roanoke-ians are so nice!) The one thought I was nuts to be walking in the rain, I'm sure. Then I passed a cooler that still had extra water pods and one bottle of cold beer inside. The crews dismantling the course's directional signs, cones, and road barriers were all surprised I was still out there–asked if I needed anything (including a ride back to the start) and wished me good luck.
Here's The Theme: Persevere
At almost 9 hours, and over 27 miles, I trudged into Elmwood Park. One of the guys dismantling the rest of the chute recognized me and said, "Hey! You finished!" Hell yes, I DID! But…not within the official posted time limits. When I crossed where the finish line used to be, I cried. (Wouldn't you?) As I was climbing up Roanoke Mountain and my lungs were screaming, I thought, "I'm glad I'm here this year, I can't do this again." But…now I feel like I have to go and finish within the time limits.
I posted my story and asked the race officials if they would send me a medal. I know not everyone would agree with me receiving a medal–I finished, but not within the time–but I'm not posting it on social media or sharing photos. At least not until I make it a special little "Finisher & DNF" sash.
Seriously, if you're looking for a challenge you should try one of the Blue Ridge Marathon Races. If you're not up for a full marathon get a team together for the relay, or run the half or the 10k. For a fairly chill race-cation, volunteer at the race and join the runners for the Slow K on Sunday.
Post Footer automatically generated by Add Post Footer Plugin for wordpress.
According to WordPress, I started this post in August 2017…four months after the race. Sometimes, you have to go back and finish what you started. Buckle up and grab a glass of wine, as this is going to be a looooong post. Actually, I think I'll make it two posts. Let's call this "Part I."
My 2017 DNF Was Amazing!
Disclosure: after registering for the Foot Levelers Blue Ridge Marathon, I was accepted to the Official Blogger contingent! Blog team members receive a free race entry as a thank you for helping to spread the word about the race. As I had already registered, the race team graciously allowed me to give my entry to another runner–the one who originally suggested I apply to the blog team. Per usual, all opinions in this post are mine (and you KNOW I have plenty of them to go around).
A few years ago when some friends of mine registered for Goofy's Race-and-a-Half Challenge (the Disney World combo where you run a half marathon on Saturday and a full marathon on Sunday) I thought that was the dumbest idea ever. A year later, I registered to run The Dopey Challenge (the Disney World combo where you run a 5k, 10k, half marathon, and marathon on consecutive days). That actually turned out to be fun–"fun," says the woman who once said, "run? only if I'm being chased by something with big teeth."
It was probably 2015 when I was poking around the Marathon Maniacs facebook group–as a newly-minted Double Agent who had just sworn "no more marathons, except maybe Disney"–that I first heard about the Foot Levelers Blue Ridge Marathon. This is a race that bills itself as "America's toughest road race" due to the changes in elevation and has added MORE elevation to the original course! This did not sound like The Race for Bain.
Since I inevitably do everything I swear I won't–be careful! this is what happens when you say, "I'll NEVER run a marathon"–I signed up to run the marathon. (Actually, my friend Jackie saw that the race was looking for bloggers and encouraged me to apply. Which I did…and I'm honestly not sure if that was before or after I registered to run.) I'm going to blame the fact that I was at a race expo at the time, and not only was the price at a great discount but they also gave me last year's race shirt and a pair of Farm to Feet socks. (Yes, it appears I will run for socks.)
As a flat-lander living at something like 8′ above sea level, and as a runner whose lungs are still royally pissed that I decided to run the Sedona Marathon, naturally I was terrified! Fortunately there is a solid remote training program, complete with a flat-lander modification option. (There was also an in-person training program, but it was a little inconvenient to travel from Oakland to Roanoke several times a week.) The training plan included the big-picture overview (like a chart of every week's workouts), weekly emails with each week's training plus race news and helpful tips, and a private Facebook group. Between when I signed up to run and the actual race date, life took some complicated turns (that's why I've been so prolific on the blog, right?) and I didn't get it nearly the amount of training I had planned. I didn't stick to the training plan.
I DID try to get in some hill training–but trust me, I wish I'd had more! In my dream-plan I would have driven to Tiburon to train on the hills. In my reality-calendar I conquered Rock 'n' Roll San Francisco, took all of my "all out" treadmill intervals at OrangeTheory at a 15% incline, and worked with my sports medicine people to build my glutes, keep my IT band happy, and add strength to my hamstrings. If you're considering this race, which I hope you are, the flat-lander training plan includes some faux-hill options such as using the treadmill and taking your downhill practices down the hills in parking garages (with obvious safety precautions!).
Aside from training, Blue Ridge takes a little more planning in the travel department than most races I have run. Generally, I hop on the Southwest website and my race travel is plug-and-play. Not for this race. For one, Southwest doesn't fly to Roanoke (which they definitely should fix before the race next year). So I met up with my friend Jackie in the Phoenix airport, and we flew to DC together and then took a road trip through parts of Virginia. Jackie took care of the hotel arrangements, we signed up for the pre-race pasta party to make that easier, and an epic road adventure began!
When we arrived in Roanoke, the hotel had a cute little welcome sign for the runners as well as goody bags! Our hotel was within walking distance of the starting line, and also had a special early-hours breakfast available, all of which were bonuses.
After checking into the hotel, the first order of business was packet pickup. Roanoke isn't a gigantic town, so we were able to walk over (dodging a few raindrops here and there). It seemed like the locals took advantage of early pickup as there was quite literally no line when we arrived. (There was, however, a big rent-a-tent to provide shade from the sun/shelter from the raindrops.) After we collected our bibs we moved inside to pick up our shirts and check out the expo. Personally I LOVED all the colors for the shirts, and am also a fan of the soft technical fabric. (I've already worn mine several times since the race.)
2017 was the first year I went to Roanoke, Virginia for the Foot Levelers Blue Ridge Marathon, I had high hopes. Sure, the race has 7,430 feet of elevation change and goes up and down three mountains, but I was in relatively good shape even though I hadn't finished the training program. At that point I was running about a half marathon a week, and I'd tackled really hilly races like the Tiburon Half Marathon (which has one hill that literally made me stop and laugh before I went up).
2019, Looking Back at 2017
One of the funniest things–at least to other people–is that this was a total DNF, but I raved to everyone about how great the race was. Everything was pretty much perfect, I had zero complaints. The pasta dinner had both vegetarian and gluten-free options–the first time I'd been to a pre-race feed with a gluten-free choice–and was followed by a course overview by the race director and some long-time runners. The starting line had corrals markers, and runners properly self-sorted themselves without any inadvertent walker roadblocks. The volunteers on the course were THE BEST. Aid stations had tons of people, all cheering, offering genuine warmth and support. Unlike an ordinary race, aid stations were more like trail races or ultras, with a variety of snacks salty and sweet, plus water and electrolytes. There are also plenty of "unofficial aid stations" offering everything from "moo-mosas" to beer to bottled water pods and orange slices.
Looking back, I remember the first climb up Roanoke Mountain was tough, but I felt great as I turned to go up Mill Mountain; I had just barely made the cut-off. I adored the view from beneath the big star, and the "moo-mosa" on the way down the other side of Mill Mountain. By mile 17 or so I wasn't feeling so great. It was warm and humid, the two things my body dislikes most, and I was having trouble breathing. (I later learned that I have exercise-induced asthma. Go figure.) By mile 18, I was "wogging" with my own personal bicycle escort under some seriously black clouds. About halfway to the mile 19 aid station, my escort got word that the course had been black-flagged (that means the course is closed/race is officially off) due to lightning in the area. While a race cannot actually force you to stop running, they do have to make sure every runner is safe. Since I didn't know the course, and wasn't carrying enough to get through the next 7 miles, I boarded the bus back to the start. After all, I'm sure there are better ways to die than being hit by lightning on the other side of the country. Along the way we passed Jackie, my race weekend roommate, who was much closer to the finish. I think she only had three miles to go, and she refused to get on the bus.
A DNF Still Means I Had The Sads
Back at the hotel, I was seriously sad I had not finished the course, and even sadder after Jackie came back with her medal (even though I was also very proud of her for finishing). I took a hot bath and a nap, and after the storm passed we went out to dinner.  I can't remember where we went or what we ate, but it was delicious–as was breakfast the next morning before we left town.
Even though I hadn't finished the course, I had one of THE BEST race experiences of my life. (The Blue Ridge Marathon isn't just a race, it's a weekend EVENT. More on that in another post.) The shirt was cute, the swag was great, the volunteers on the course were the best…the only thing "wrong" is that I hadn't finished the race. So I signed up for the 2018 race. In between I changed jobs and moved to a different city, so I wasn't able to make the race. It didn't bother me though, as I know the money stays in the Roanoke area his event is owned and operated by the Roanoke Outside Foundation whose mission to make outdoor activity and environmental stewardship a core component of our community's lifestyle by promoting a "conservation through recreation" philosophy. I'm good with that.
Funny story, I distinctly remember getting to mile 19, but all of my notes from 2017 say I stopped at mile 17…
Stay tuned for Part 2!
Post Footer automatically generated by Add Post Footer Plugin for wordpress.
As you may have guessed from my lack of blog reviews on the 2018 Rock 'n' Roll Series,  I had a less than amazing experience for much of the year. Combine the lacking and lackluster race experience with the most frustrating ambassador experience I have ever had, and I just decided my blog didn't need it. Out of an abundance of caution–I knew I could not return to the ambassador team (RIP Rock 'n' Blog) if I didn't see some serious changes–I bought a bib to Rock 'n' Roll San Francisco 2019 at the expo, so I wouldn't lose my legacy status.
Pro tip: If you are an Active Advantage member–that's the membership you pay for, not free usage–do NOT buy pre-sale bibs at the race expo. You WILL be charged the Active fees (which you get for free as an Advantage member) and the free tee shirt probably isn't worth it.
Pre-Race Expo. San Francisco is an easy town for public transit, and the Uber/Lyft/app-cabs are plentiful. I flew into SFO and took BART to Embarcadero, then walked from the BART station to the Expo out at Pier 35. The weather was lovely, so I didn't mind a walk, especially after a flight. My expectations were low for this expo; frankly, the expo has sucked since it left the Moscone Center. (Originally I assume the expo moved because Moscone was under construction; no clue what the story is now.)
Bib Pickup: Status Same-Old. Once again, the race did not sell out in advance (as it did the first three years at least) so you could register at the expo. I'm guessing the City of San Francisco granted a permit for 8000. There were only 7000 numbers, and one of my friends who registered at the expo was given number 7575, a little underwhelming. The bibs are the same gigantic papers they have used for years; their enormity has led many to fold them or pin them somewhere other than "completely covering my entire torso," though at least they now have integrated timing chips AND a station at the expo to test and make sure they work. The race waiver is now two separate waivers, and though they send out like ten pre-race emails about them ("remember to sign your waivers!") almost no one does–like who even owns a printer? Bib pickup also included an LED light wristband (more on that later).
Race Shirts…Better Design, Cheaper Quality. I really wanted to like this year's race shirt, especially after the horribly generic shirts that Ironman offered to Rock 'n' Roll participants in early 2018. While the design is much better, everything else is worse. First, the shirts came individually wrapped in plastic. This is unnecessary on the consumer end, but may indicate that the shirts have changed country of origin. (Federal law requires fabric goods from some countries be shipped individually wrapped in plastic. When I worked at Macy's we literally filled a dumpster with plastic bags each time we unloaded a truck.) Second, the shirt quality is cheap. The fabric isn't pleasant to the touch, and it is rather sheer. Third, there are tags sewn into the collar of the shirt, and they are not the easy-tear-away tags found in most athletic clothing. Fourth, the shirts are sized even smaller than previous years. I always order a women's XL so that the shirt isn't too short and isn't too tight. This year, the women's XL is both. When I took it out of the bag and flattened it, it wasn't even shaped–it was a rectangle/box like a man's shirt. Finally, the design placement is weird and unflattering on every body I saw with a shirt on it. Verdict: unwearable. They could cut costs by offering a tee-shirt-quilt panel instead of a shirt.
Race Bags: Still Plastic, Still Awful. When I first started running Rock 'n' Roll races, the bags were durable drawstring bags made of gym bag type fabric. Themed races–Los Angeles/Halloween, Vegas/Strip at Night–had themed bags. The series later changed to cheaper fabric bags that were not as durable–the hard edge of a box might cause a tear–black for every race, no themed bags. Eventually the series switched to plastic bags that tear if you look at them funny (though they are durable enough for a few uses as a post-race laundry bag). Allegedly these are for security, but they are frosted and not sheer, so I don't believe that's the real reason. They must have ordered a billion of them. When I have time to plan ahead, I bring an empty one so I don't have to take yet another plastic bag. The contents are as tired as the bags: sample of shave oil that claims to be the best invention since shaving, sample of Calmoseptine (which I find uncomfortable and stinging, but my friend Andrew uses it so he takes all my samples), discount card for a boxed meal service, discount card for produce delivery. The better way to do this would be to put these items out at a "help yourself" station (where I would take ALL of the Hemp Hearts samples!). Or at least have a space at the expo to dump the stuff we won't use. It's such a waste.
Merch: HUGE UPGRADE. Last year the race merch was sparse and poorly designed, and included a rack of what I guess you would call "stuff we found in a warehouse somewhere and ought to try to sell." The only potentially interesting race-specific merch were the Ironman-style shirts with all of the participants names on them. (Personally, I do not see the appeal, but that's because the last shirt I had like that was a 1980s elementary school fundraiser.) This year there were several options I liked, and many more that even I can see are a HUGE upgrade: a wall of trucker hats, racks of beanies, shorts, tights, quarter zips, tanks, long-sleeve, short-sleeve, and more. There is also a line of tie-dye themed stuff (socks, knock-off Flip Belt, etc.) to match the Brooks Rock 'n' Roll shoes released last year (and the shoes are back). The people working at Brooks weren't that helpful though, as there was a bra sale and a friend of mine wanted to try a bra on but couldn't get anyone to help her–at the end of the day, when the expo wasn't busy.
Expo, Sponsors: Sparse. So other than Brooks and United Airlines (which has its own special medal this year for those doing a race in 2 of the 5 United hub markets), I'm not sure who is left. Toyota is gone, and there is no car company replacement. Geico wasn't there (though I've heard a rumor that Team Geico no longer gets post-race massages anyway). Oh, I guess Michelob Ultra still sponsors the beer, but honestly most runners would rather have a local beer sponsor. United did have a cool photo op with a backdrop, and a pilot and flight attendant (or people dressed like a pilot and flight attendant).
Expo, Exhibitors: Improved. Last year, the expo was at least 1/4 and probably more like 1/3 empty tables/booths. I bought nothing (or at least remember nothing beyond how weird it is to have an expo with so many empty spaces). This year I was really thrilled to see a booth by Potatoes USA! In addition to freshly cooked multi-colored creamers to eat, they had a recipe book, stickers, and lip balm. I took advantage of the Pro Compression expo special to buy some of the new spring designs, and tasted the Honey Stinger offerings (though I didn't buy, since I just stocked up at the Shamrock Run expo). I was glad to see Run Club SF and Marathon Matt, the race pacers. There were also a number of footwear, running gear, and race booths. Verdict: still a small, unimpressive race expo, but MUCH better than last year.
We Run Social Shakeout Run! This year, We Run Social and lululemon Cow Hollow co-sponsored a 5kish shakeout run. We started near the expo, took the obligatory groupies, I handed out RunGum, and the piled up our gear to be Ubered to lululemon. The rest of us took off on a quick run over part of the race course, up Lombard Street–which inexplicably appeared on the 2018 medal, even though no Rock 'n' Roll course has ever gone there (but it should!) and then headed over to lululemon. Once there, we had a mini-party! Hostess-with-the-mostess Ashley, founder of Every Runner Counts, greeted us with hint water (which I love!) and snacks, as well as a discount on certain items. I shared RunGum with the other staff working the store to thank them for putting up with us, and there were raffle prizes including We Run Social multi-function headwraps and Pro Compression socks! Afterwards a bunch of us headed to Amici's to carb up.
Exhaustion sets in! At that point it was maybe 8:30, but I was Done With Saturday. The disadvantage of a fly-in, fly-out race weekend, I suppose. Since the first corral started at 6:15 a.m. I knew the morning would come all too quickly. I slept well.
About Those Corrals: Do Better. The theory behind the new corral system was very sound (that's a pun, wait for it…): the City wouldn't allow amplification (for music, for pre-race announcements, etc.) and, I'm told, didn't want "crowd noise" outside for an extended period before the race started. The "well, they meant well" solution was to move the pre-corral hanging out portion to inside Pier 35, and use an LED light bracelet system to alert people when it was their turn to line up  outside. Let's talk about the logistics first. Pier 35 is north of The Embarcadero and has two doors: one to the west, and one to the east. ALL of the readily available parking, and nearly all of the hotels, are to the west of Pier 35. Rather than think that through–or maybe no one on the logistics team was local to San Francisco–the race set up the WEST door as the exit to the corrals. As a result, the massive wave of people I was walking with were stopped before the west door to let the first corral out of Pier 35. Not only could we not reach the entrance (the east door) until the entire corral had passed, but shorter people were elbowing their way up from behind me–hey, it's not like we were standing around chatting, there were hundreds of people ALL FACING THE SAME DIRECTION who ALL STOPPED AT THE SAME TIME–and pushing people forward even though we could not, in fact, move forward. Hot mess, and uncomfortable, too. Once inside (after the corral left and the crowd got to the east door) the logistics crew bombed again. The tiny "stage" with the pre-race DJ and announcer was WAY in the back and poorly lit. It made total sense to put it in the back, since they wanted to keep everyone from cramming up near the corral exit, but since it was not well lit and tiny, it was difficult to find. It would have made much more sense to build a bigger stage, place it on the west wall (the east wall has a sort of separate room, and the restrooms, so that's not an option) and throw some real lighting on it. Instead, people heard the sound system up front and stayed up near the corral exit door, creating a traffic jam. Also the pre-race bananas and water were BEHIND the stage–like yards behind it–so most people don't know they were there. I only knew because someone in my group chat posted that they were all the way at the back.
Corral Bracelets: FAIL. This year, the race implemented a new corral system copied right from a K-Pop concert: LED light bracelets that can respond to a transmitter and pulse colors with the music. These should have been an excellent crowd management plan, but they were not. Let us count the reasons why:
Runners are stupid. Despite the signs on the wall at registration and the pre-race email that was only about the corrals (okay, maybe people ignored that since Rock 'n' Roll sent like 27 other emails about signing waivers), most people had no clue how the system was supposed to work. Thus when it malfunctioned, no one knew how to respond. (Add to this that like many electronic things with batteries, there was a plastic tab you had to remove to contact the battery and make the bracelet active, and many runners did not do that.)
Like I need something else on my arm for the race? If you're a runner, you probably don't need to do this, but if you're not, take a look at Instagram and the runners there. One of the most popular post-run shots is a picture of your running watch (showing the run's stats). Take a look at enough of them, and you'll see that many runners have quite the arm-party going on: race watch (mine's a Coros), Road ID, Momentum wrap(s), regular jewelry, charity rubber band(s), and maybe those temporary paper bracelets (Rock 'n' Roll uses them for the Remix weekends, and for pre-race ID to enter the beer garden in states where that's allowed.) A big fat piece of plastic? Really?
OUCH. The bracelets are NOT adjustable (unlike their K Pop predecessors.) Now I don't think I have particularly well-developed forearm muscles, but I definitely do not have dainty lady-arms. The bracelets were like the silicone charity bracelets you've probably seen (thing Livestrong) but about 40% was attached to the light/battery part, which was hard, inflexible plastic. I put the thing on my wrist and it pinched my skin. Since there was no way to adjust it, and that thing would not stretch, I ended up clipping my Orange Mud pack strap through it. Other runners just ditched theirs (as I saw many runners without them on race day).
SO. MUCH. PLASTIC. WASTE. Since the bracelets have tiny little screws, you can clearly replace the battery. This means they are reusable. I had hoped, pre-expo, that there would be collection bins at the finish line, to re-use or recycle the bracelets. NOPE. Unfortunately, it is cheaper to throw them away than it is to change the batteries. So every runner now has a useless plastic gadget with a battery to dispose of, and you can bet that 0% of runners disassembled the thing to remove the battery for proper disposal. They can't be recycled in your recycling bin. Between the plastic bags on the shirts, the plastic race bags, and the uninteresting stuff inside the plastic race bags, I just don't understand why Rock 'n' Roll hates the environment so much. HEY ROCK 'N' ROLL! DO BETTER!
Ridiculously overcomplicated. Pre-race, the bracelets were supposed to change colors and pulse with the music. (Mine didn't do that more than twice.) There were 9 corrals, and each corral was assigned a different color. So when the first corral was supposed to head out, their bracelets were supposed to turn red. Only a bunch of them turned blue instead, and blue was assigned to the second corral. So the folks at the exit were trying to turn people back, because the had the wrong bracelet color, but they in fact had corral 1 bibs. I'm still puzzled as to why they didn't go with the obvious solution. Since the bracelets could be programmed to only respond to some signals–the corral 9 bracelets, for example, did not turn red or  blue or any other solid color when it was time for corral 1 to go–the obvious would have been "when your bracelet lights up solid green, go to your corral." No need to remember what color your corral was assigned. We all know that green means go. They could have even removed green from the pre-race program, so that no one saw green until it was time to go.
Many dud bracelets. As I was getting pressed uncomfortably forward into the exiting corral 1, waiting to enter Pier 35, my bracelet did nothing. Not one light. The pattern around me seemed random, with some bracelets flashing colors, other with solid colors, still others like mine with no lights at all. Mine didn't light up at all until I'd been inside for 20 minutes. Then it did a color change maybe twice.
The extras were meh. One of the on course activations–oh right, smart races don't use that term because only crazy social media people and those in the industry know what an "activation" is–was for the bracelet to turn blue during the Wear Blue: Run to Remember mile that honors those who have died in service to our country. This could have been cool, but by the time we got to that mile it was broad daylight (cloudy, but daylight) so it was barely noticeable. It might have been cool at a night race, like the David Moo-nlight Race or Rock 'n' Roll Vegas, but during the day it was meh.
Verdict: epic fail. Look, I get that this was a test-drive, and there are bumps and hiccups the first time. I can excuse some of those (at least for the bracelets–I'm sorry, but reversing the Pier 35 openings to west is entrance and east is exist is a total no-brainer), but there was no need to make it so complicated.
Race course: Decent as Usual. People are allegedly drawn to this race to get to run over the Golden Gate Bridge. My understanding is that the City, or bridge authority, or whatever, will no longer issue the race a permit to close down one lane of the bridge; personally, I hate running on the sidewalk and really miss the days when one lane of traffic was closed for runners to go north, and the southbound return was via the sidewalk. At least that way I got to see many more runners I knew, plus it avoided the descent and ascent necessary to pass under the bridge to return south on the west sidewalk. (The current course goes north on the east sidewalk, and south on the west sidewalk, which requires passing under the bridge on the Marin side.) The course is, otherwise, largely an out-and-back; this is an effective way to keep the permitting and costs down, as you have to close (and police/staff) fewer roads. It's also nice to see Chrissy Field from two perspectives. It would be nice to change up the on-course photo ops–they have used the same few for the past several years–but if the data show that this is largely a "one and done" race (as opposed to one with repeat participants from year to year), then perhaps the expense doesn't justify it.
Race Course Aid Stations: Well Done. For the first time in my Rock 'n' Roll experience, every aid station had what it promised to have. When I got to the gel aid station, there was plenty of gel, and even a selection of flavors. There was plenty of water and gatorade, and the volunteers were actively handing it out. (Some races, the volunteers get bored, and next thing you know you're hitting an aid station with a bunch of kids on instagram.)
Finish Line Experience: Improved, but… This year the finish line had the usual finisher chute and odd little beer garden (part of the street, blocked off to traffic, and fenced in to keep the alcohol police happy) there were two new experiences. One was a stretch zone with yoga mats and straps, sponsored by Smile Direct. They also had wipes to detox the mats after the runners got off of them (because sitting in someone else's sweat is gross). Inside the beer garden area there was also a recovery zone with those inflatable pressure boots, the thera-gun, vibrating rollers, and more. I didn't spend much time there, but Briana did, so you can ask her about it. The beer garden also had a "pay to charge your phone" station. It was a nice touch, but the majority of people I know carry a power pack these days. Now, the finish line itself…I finished late in the game, for reasons of my choosing (one, helping someone, two, I really needed that Philz Truck coffee). The course has a 4-hour limit, and like my friend Ashley, I strongly believe that Every Runner Counts. I don't care if you walked every inch, if you finished, you should be celebrated just like every other finisher. (Several years ago I kicked my butt, hard, to finish Rock 'n' Roll Philadelphia, only to find zero food, zero water, zero hydration, zero anything in the finisher chute, despite seeing faster runners walking around with literal boxes of post-race food.) Super mad props to the volunteers handing out medals, the whole flock was still there and ready with medals. I was also happy to see plenty of bottled water (well, not happy it was bottled, but races have limitations) and Gatorade. MAD PROPS to Team Chocolate Milk for still having enough chocolate milk for us slowpokes! I also thought the snacks were good–bananas, Cheez-Its, and Ghirardelli squares with caramel–until I caught up with my faster friends at the beer garden. Some of them had multiple full-sized chocolate bars, not just one, as well as instant hash-browns (which I assume came from Potatoes USA, and they might still be learning). Also, there's never a good way to carry your post-race snacks and you can't re-enter the chute to get more once you've left. I need to remember to stuff a bag in my race pack.
Overall…I am biased. I started running Rock 'n' Roll San Francisco the very first year, when they had purchased race permits from another company. The original expo was huge, fun, and better than most other races. I've seen two good shirts, a few good medals, and lots of runners. Since I've run it every year, I'll keep running it. It's fun to head back to the Bay Area now that I don't live there, and since I know so many runners who show up to this race it's always worth the trip.
Soooo…. If you ran Rock 'n' Roll San Francisco, what did you think of 2019? If you've run in the past, but didn't run this weekend, why not?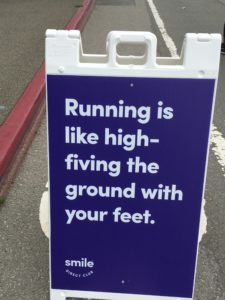 Post Footer automatically generated by Add Post Footer Plugin for wordpress.