Most of us are looking at another month or more of "Stay At Home"–I'm in through July 6, at a minimum–and races throughout Oregon and SW Washington (and the rest of Washington, for that matter) are cancelled. California races are cancelled. Pretty much all the races are cancelled. That's okay because running is NOT cancelled, camaraderie among runners is NOT cancelled, and swag and bragging rights are NOT cancelled. If you've never connected to the running community on social media, now is the perfect time to join a virtual challenge. Motivate to run/walk/wog/whatever those miles by connecting with a challenge or a virtual run club. Unlike a virtual race (which happens once, you probably do it by yourself, and maybe you forget?) a challenge or a virtual rub club is ongoing support and a reminder to get off the couch!
The Original Edition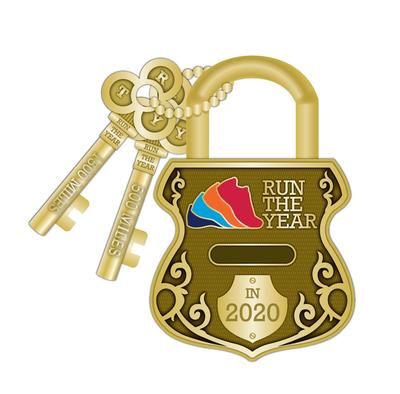 Run The Year. "Virtual" since the start! You can choose to literally "run the year" (2020 miles or kilometers), alone or as part of a team, or you can choose your own goal. For the Basic fee of $25, you get access to an easy-to-use mileage tracker (it lets you separate out walking and running and "other" miles), a private facebook group (plus a regional facebook group–once the virus ends, we can meet new runners at local meetups!), and a mileage guide. Upgrade to the Deluxe package for $39 to score a medal, legacy coin, and mileage tracking poster (it's color-by-number-of-miles!). If you want to Get It All, spend $59 for all that and a bag of chips I mean a sublimated Run the Year tech shirt. See all of your options at https://shop.runtheedge.com/pages/run-the-year-2020 and don't forget to join the Uncanceled Project (it's free!)–your race on your day–to get those sweet custom photo bibs I know you've seen on Insta.
I've been a member of Run The Year since it started. My favorite aspect of this group is that ALL runners are welcome. This isn't a club about being speedy–though there are speedy members. There are walkers, too. There are people brand new to any kind of exercise, and people who regularly take home trophies. It's an encouraging space. Last year I volunteered to lead the Portland-area Facebook group, and I met some great people. Plus I'm apparently still a child and I love coloring in my poster.
The Ridiculous Edition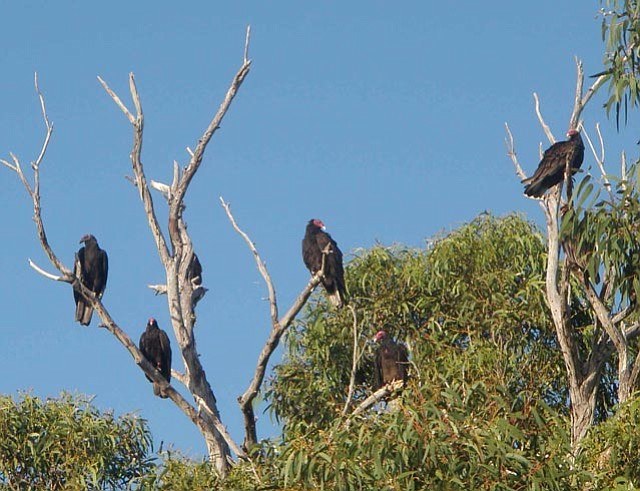 The Great Virtual Race Across Tennessee 1000k. If you're really into running, like to the point where you read about other people running, look up stuff online about running, or like to hear "war stories" from really crazy serious runners, you've probably heard of the Barkley Marathons, aka "the race that eats its young" according to the documentary subtitle. (Trailer on YouTube, film on a variety of platforms.) Despite the fact that few people enter and almost no one finishes, making it almost automatic social distancing, the race is off this year. So race director Gary "Lazarus Lake" Cantrell came up with something else: The Great Virtual Race Across Tennessee. It's a mere $60 and you have from May 1 to August 31 to run 1000k BUT the miles only count if you cover them AFTER you sign up (and that's run, walk, treadmill miles) https://runsignup.com/Race/TN/Memphis/TheGreatVirtualRaceAcrossTennessee1000K
Now why on earth would I, a banana slug of a "runner," who hasn't done 50 miles to date this year, sign up for #GVRAT1000? I think back to my earlier running days, when I lived in California, and some of my friends were telling me about The Goofy Challenge at Walt Disney World: run a half marathon Saturday, and a full marathon on Sunday. My reaction? "That's the dumbest thing I've ever heard of!" So when The Dopey Challenge premiered a few years later, I signed right up. Maybe this time I hope to learn some geography? Call it the Go Big Or Go Home principle, if you will, but there's some magic in publicly declaring that you are going to do an insane thing. Also, it's find of fun to do the impossible. Take it from Bib #14066. 18,000+ runners in 68 countries can't be wrong!
P.S. if that's not enough, perhaps your pooch can motivate you? There's a separate division for doggos! The cost is half of the human registration (Laz says it is half as hard to run that far on four legs) and 100% of proceeds will go to animal shelters in Tennessee. So grab your pupper and go!
The Local (As I Define It) Edition
At the outset of this section, if you have the resources to support your local running club, local running store, and local race directors, PLEASE DO IT. I know many of you have lost your jobs or lost some income that makes this impossible; to you, I say go forth and shamelessly apply for every running "scholarship" there is for your local runs: then get to doing it, talking about it, and wearing the local swag. I recently read an article about coffee that mused after all this is over, Starbucks might be the last roaster standing. (Blog post forthcoming.) PLEASE DO NOT LET THAT HAPPEN TO RUNNING. While big, national "road show" type races are fun, local races give back more to your community. The money almost all stays close to home (to pay vendors, suppliers, and for security, etc.), and almost every race gives some amount of the entry fees to a local charity. A smaller local race can happen in a town that can't support a marathon of 20,000 which means more runs in more places.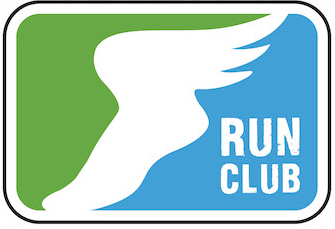 SF Virtual Run Club. California is where I really started running, and Run Club was my first stab at running with people on a somewhat regular basis outside of races. Usually it's an in-person thing, with a short run and a cross-training workout during the week, and a long run on the weekend, plus plenty of social time. Runners are often training for, or "targeting" the same SF Bay Area race. This year? We're going the distance, at a distance. The virtual summer season starts May 16 but you can join late if you'd like. http://www.sanfranciscorunningclub.com/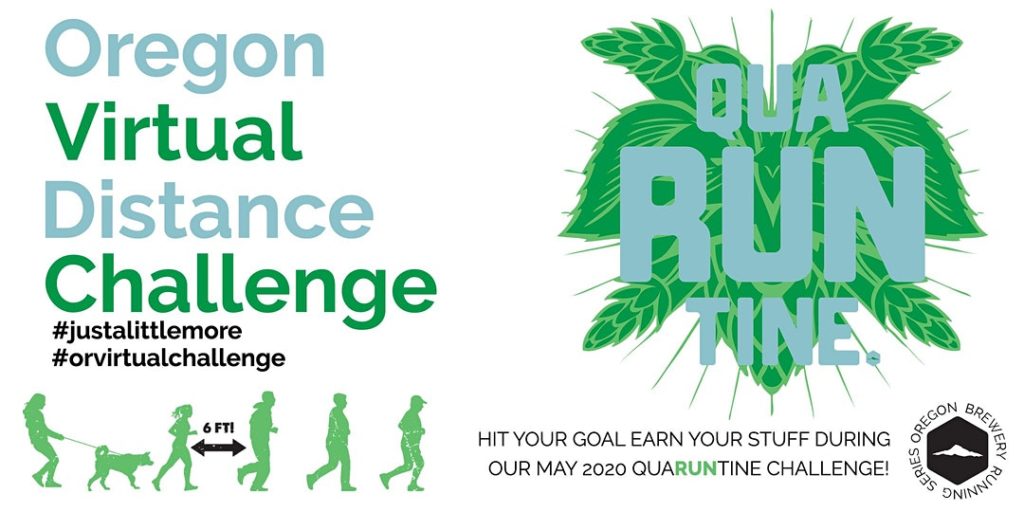 Oregon Brewery Running Series May Virtual Challenge. What's a local race director to do when all the breweries close and we're under a Stay At Home order? Go Virtual! In addition to prizes for hitting certain targets, there are weekly Zoom happy hours (you run your miles, then it's BYOB) with "door" prizes. I wrote about how much I love this series. You should join us. https://www.eventbrite.com/e/oregon-may-virtual-challenge-tickets-102838915966?
The Do-Gooder Edition
Reigning Roses Walk. This annual event is the main fundraiser for Rose Haven, a women's day center in Portland that receives no federal funding. Rose Haven provides services to women, children, and gender-nonconforming individuals to achieve self-sustainability, with dignity and respect. The programs include medical, access to showers, mail service, and classes. Reigning Roses was never a run. Instead it was a sort of parade, with participants carrying jaunty umbrellas and live music. While social distancing and anti-gathering rules currently in place make it unsafe to hold the event this year, and there is a virtual version, I'm betting participation will be down. That would suck, because Rose Haven does great work and it's likely even more women will need help in the wake of COVID-19. https://www.makeitreign.org/event/reigning-roses-2020/e275129
The Environmentally Friendly Edition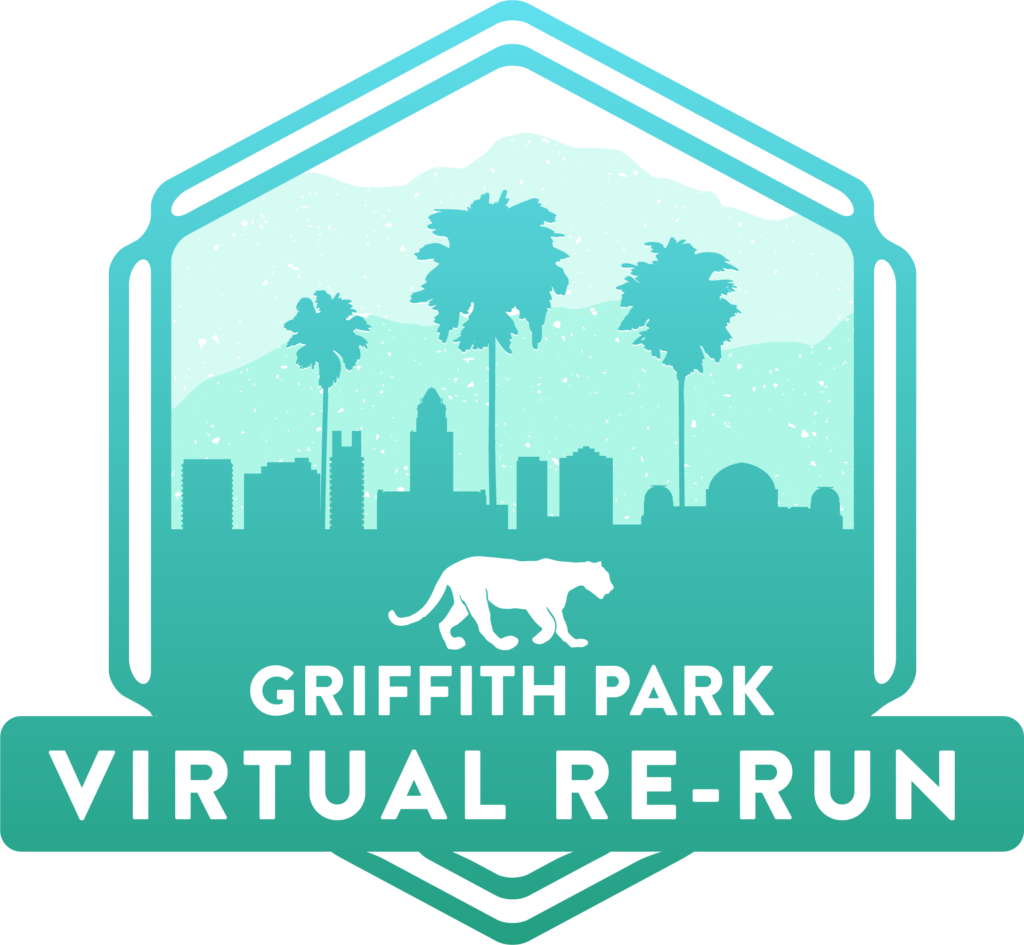 Griffith Park Virtual Re-Run. What happens to all those race shirts and medals when the race is over? I know some races will sell them next year as "vintage." The Race for Warmth uses the shirts for people who late register the next year (so if your size is unavailable, you get last year's shirt). The people that direct the Griffith Park Run had a better idea: let's make a new race to use them up! You sign up for 6k, 8k, or 12k and run by May 24th. You get a random shirt, medal, and bib from a prior run, a Gu product, and a Re-Run sticker. $5 of your entry fee goes to the L.A. Emergency COVID-19 Crisis Fund, organized by The Mayor's Fund of Los Angeles. At only $22.50 (which includes your swag mailed to you), it's a bargain that also does good (both by repurposing ace swag, and supporting the LA community). Register: https://runsignup.com/Race/CA/LosAngeles/GriffithParkVirtualReRun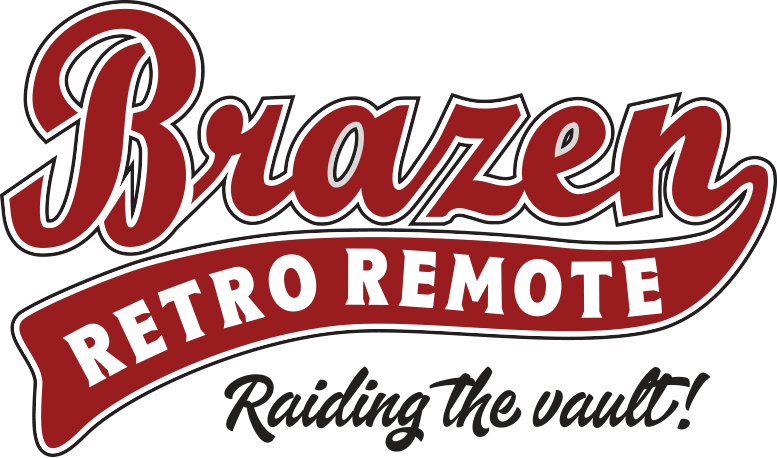 Brazen Racing Retro Remote. I learned about this one right after I hit "go" on the original post. Brazen Racing is a much-loved trail race group in California; die-hards who run each of the 20+ events in a year become "Streakers" and receive official numbers at the end of the season. Brazen has pulled ONE medal from each of their prior events to make this happen. As the website explains, "Those participating will have the opportunity to choose which one of those medals they want to get mailed for their virtual race package. Every medal sent out as part of this event will be unique and the medals are available on a first-come/first-serve basis. If you want to know what each medal looks like, you'll have to do some searching around as even we're not sure where/if pictures exist for every single one! Or you can just pick an event medal from a certain year and be surprised." Distances include 5K, 10K, half marathon, marathon, 30K and 50K (the normal Brazen distances) and you can run solo or with a team. "The goal is to at least start your run by May 16th, but there are no strict rules here. We're just trying to celebrate the good times we've had and the good times to come!" https://brazenracing.com/retroremote/
The National Edition
Even though I'd strongly encourage you to run local and support your local race directors and charities first, I have to give a nod to the national series races which are also not happening.
Zooma Run Club. Zooma specializes in women's destination races, and this is a women's run club. Sorry gents! Set your own mileage goal for the year (250 to 2500) and get swagged when you bag it. Zooma will also have giveaways, in addition to a private Facebook group, a Strava club, and more. If you join now, you get inaugural member status (which makes it sound like this club is here to stay, even past the Stay At Home era). Price: free option, swag packages at $65 (before June 1) or $75 (after June 1). You have the option to add-on more swag (hats, jackets, etc.) and the summer challenge for an additional fee. What can I say? The hoodie was really cute… https://zoomarun.com/zooma-run-club?
Rock 'n' Roll Virtual Run Club. Price: free, though completing a challenge gives you the option to buy finisher swag, and there's some sort of points system (no idea what the points are for yet). Personally I have given up on this one, as the recording platform that Rock 'n' Roll chose to use cannot connect to Strava, and they do not connect to Coros. NO STRAVA? What the what? True story. Sport Heroes, the platform Rock 'n' Roll chose to use, can only connect to the following apps: Garmin, Polar, Suunto, FitBit, Nike+, Runtastic, Map My Run, Runkeeper, Health Mate, Rouvy, Decathlon Coach, TomTom, and Movescout. The only one of these apps I use is FitBit. (I also use Strava, Coros, and Charity Miles. I do NOT need to use another app just so I can do a Rock 'n' Roll virtual.) While the FitBit app recognizes "activities," and Sport Heroes can import all the data, the RnR VRC will only recognize an activity if you set your FitBit to "run" before you go run. Sadly, this is not stated anywhere in the RnR VRC materials, so I missed out on the first VR 5k–I signed up and ran 5k, but didn't push the special button on the FitBit, so it did not count. BTW no explanation from Rock 'n' Roll even after I filled out the feedback form, mystified that I'd run 5k but RnR VRC showed zero miles–I had to find this out from a savvier friend! So for the second week I pushed the button to start and end a run. You might think this fixed the problem, but you'd be wrong. Turns out my FitBit and my Coros had slightly different data, so FitBit said I did 9.82k and not 10k. As a result, RnR did not recognize my finish (so no badge, etc.) though I did get 99 points (whatever that is?) for the week. The Sport Heroes explanation for why they don't connect to Strava is lame, and frankly sounds like it was written by a whiny, overprivileged, teenager who is used to getting away with whatever they want. It also contradicts Strava's statement, and I've got a solid, multi-year relationship with Strava, and trust them. Strava's explanation is short and sweet: Sport Heroes aggregates Strava data with no transparency about it, in violation of Strava's rules. So if YOU are interested in attempting a Rock 'n' Roll Virtual Run Club event, you can give it a whirl. I'm out.
The Sponsored Edition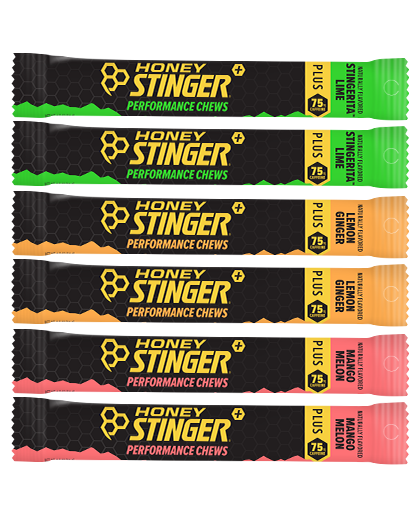 Honey Stinger 50 Mile Challenge. This is a challenge you sign up for directly on the Strava app. (Why couldn't Rock 'n' Roll just use Strava? So easy, free for everyone.) If you're not familiar with Strava, it's a great place to connect with other runners, and with running brands. Honey Stinger is one of the companies that encourages runners on Strava by hosting a run club, and sponsoring various challenges. Head to the Strava challenge page to sign up. Finish 50 miles in the month of May and score a badge for your Strava profile plus a pack of the brand new Honey Stinger Plus Chews. Fifty lucky participants will also score a race kit (though there are 189,000+ people signed up so it's a bit like the lottery).
If you're not familiar with Honey Stinger, OMG go check them out! My favorite products are the caramel waffles (they also have gluten-free options) and the caffeinated cherry cola chews. Pro tip: to avoid crushing your waffles, use medical tape to affix 1-2 waffles to the back of your race bib. (Medical tape is cheap, will hold the waffle in place flat, and is easy to rip off the bib without any damage.)
The UnderDog Edition
The Ordinary Marathon. Scott Rieke, aka the Ordinary Marathoner, started this ten-day event three years ago. This year, it runs (pun!) from May 8 to May 17. Every year, runners from all over run their miles (maybe a marathon, maybe not!) during the course (pun!) of the race and connect on social media. The photos later become part of the #OrdinaryMarathon slide show video. There are daily prizes, too. Entry fees also support a charitable donation to help pets ind a "furever" home. This year the optional in-person 5k isn't happening, but that's not stopping the event. It's an Ordinary Marathon because anyone can do 26.2 over the course of 10 days–even you! $30 to register, includes a medal and treats, shirt is optional extra. http://www.ordinarymarathon.com/
What are you running in May?
Know a great race that had to go virtual due to the virus? Got a run club that's "meeting" online? Drop a link to the registration page with your comment!