Disclosure: I am a member of the Rock 'n' Blog Team. Science in Sport provided members of the team with a sampler box of gels, but I had already placed an order–and accidentally ordered two boxes!–so I have two boxes to give away. Neither this post nor the giveaway are sponsored. All opinions are my own.
The biggest sale of the 2019 Rock 'n' Roll season is on NOW!
It ends at midnight, PST, December 13. Not only are these the best prices you will see all year, TourPass now comes in three options (3 pack, 10 pack, and unlimited), has tiered pricing (the sooner you buy, the less you will pay), and has a payment plan option. Plus there are new perks for TourPass holders. In addition, the first six of the designs for the new Heavy Medals have been announced. If you're planning to run any Rock 'n' Roll races in 2019, NOW is the time to sign up.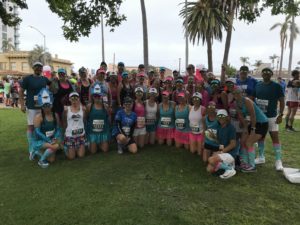 As you know (and have likely heard unless you don't know any other runners), 2018 was a rough year for the Rock 'n' Roll series. Following acquisition by IronMan (which in turn is owned by a Chinese holding company), the San Diego area Rock 'n' Roll office was essentially eliminated, some staff roles were combined, and some personnel relocated to the Ironman offices in Tampa. Since Ironman has been putting on quality triathlons—much more complicated as there is a cycling and swim component in addition to a road race—I was initially optimistic about 2018. Ironman promised to bring Rock 'n' Roll back to its roots and focus on "the on-course experience," touting improvements to courses, entertainment, and more. Unfortunately the organization's hype inflated everyone's expectations, and frequently failed to deliver the goods. (A laundry list of the problems would take multiple blog posts.) As a member of the Rock 'n' Blog team, most of the year I had no idea what was going on, or only received information when it was too late to do anything with it, a symptom of the larger problem of poor internal communication and rampant disorganization. Worse, Ironman irritated the most dedicated group of natural series ambassadors, those who run enough marathons and half marathons to qualify for the Hall of Fame (15 races) by eliminating the unlimited TourPass  option, cancelling the marathon finisher jackets, and pumping out generic event shirts.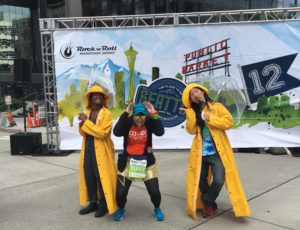 Mid-way through the season, Ironman made some attempts at course-correction, including improved, location-specific finisher medals and event shirts cute enough to actually wear again. After what I assume were some internal personnel shuffles and new hires, Ironman started to reach out to Rock 'n' Roll's legacy runners, and get to work addressing other areas of runner feedback.
While Dallas, Raleigh, Carlsbad, and Los Angeles are no longer Rock 'n' Roll Tour Stops (and I still personally mourn the cancellation of Portland and Vancouver), it's likely the series will continue to expand into the international market. Predictably, the series added a number of races in China in 2018, but also added races in Mexico and South America. I don't have any inside scoop on this but I'm betting there will be new races added in 2019. If you're interested in hopping a flight to China, the TourPass Unlimited may be your best option.
Yesterday's announcement of the new TourPass options is a great indicator that the Ironman team is "getting it." The return of the TourPass unlimited means more runners will Remix the weekends, running a 5k or 10k in addition to the full or half marathon. The difference between a 10-pack and the Unlimited is $300, so a runner planning to hit 10 Tour Stops is essentially getting each of the 5k/10k races at $30 each, a significant savings over individual event pricing.
Next year, I'm running San Francisco, San Diego, and Seattle. (I just announced I'm training for the Chicago Marathon, in addition ton conquering the Foot Levelers Blue Ridge Marathon, so I'm kinda booked for 2019. Look for me holding a TourPass Unlimited in 2020!)
Important Tips for Planning your 2019 Tour!
The BEST price on all TourPasses is ONLY available on December 13, 2018. If you wait until December 14, you will pay an additional $50 for the 10-pack and the Unlimited. Wait until January and the price will rise again–and this year, the TourPass has a deadline to purchase. Get in early, or miss out.
The BEST price on all of the races is available on December 13, 2018. The Rock 'n' Roll series uses a tiered pricing model, where the price goes up the closer it gets to the race. Typically the very best price is offered at the expo for the race (e.g. I signed up for San Francisco 2019 at the expo earlier this year), and then registration is closed for a short time, after which the prices go up. Many of these races have already gone to higher-tiered pricing, and if you wait until after the sale you will have to pay the higher price.
Missed the sale? Register NOW to save yourself from the next price increases.
Got questions about the races? Fire away! I've run Seattle, San Francisco, San Jose, San Diego, Arizona, Philadelphia, Chicago, Virginia Beach, Las Vegas, San Antonio, and more. If I don't know the answer, I can help you find it.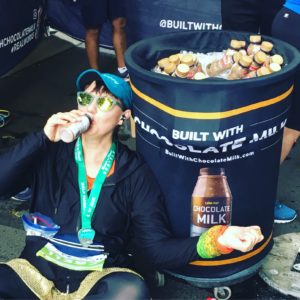 Registration for the Heavy Medals Program—bonus bling you earn for running more than one Rock 'n' Roll marathon or half marathon during the year—is FREE but is NOT AUTOMATIC. You MUST register separately for the Heavy Medals Program, even if you buy a TourPass.
Train with what's on the course! Race day is not the time to find out your tummy doesn't like the gels or electrolytes on course. To that end, why not enter to win a sampler box of Science in Sport, the official gel of the Rock 'n' Roll series?
Giveaway!
Prizes: I have two sampler boxes to give away, and each winner will also score some stocking-stuffer treats.
Rules: Open only to U.S. mailing addresses. (This is because postage is expensive, and because some countries have picky rules about what kind of food and nutritional supplements you are allowed to send in by mail.) Entries will be verified, so please follow the directions. Winners will be notified by email and be required to respond and provide a mailing address to receive their prizes. Failure to respond in the specified time will forfeit the prize.