Unless you are brand new to the blog, or have been living under a rock for the past few years, you know I'm currently a proud member of the BibRave Pro Team. (The "currently" should be read as "let's hope they decide to keep me"!) Sure, getting to test sweet new running gear and scoring comp entries to races is cool, but what all of us love most is the BibRave community. Most of us have Tuesday night's Twitter #bibchat penned into our calendars (that's every Tuesday at 5 pm Pacific), and we love those race meet-ups with people we only "know" online.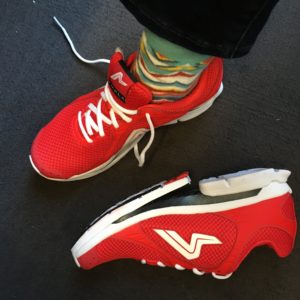 For this post, I'm pleased to announce the newest addition to the BibRave community: The BibRave podcast! You can find the show notes here, but I really encourage you to subscribe to the podcast in iTunes and leave a review. (Both of those things tell iTunes "hey, we like this!") While you're at it, why not do the same for the podcast I co-host, Runner of a Certain Age?
To celebrate the inaugural BibRave Podcast, co-founder Tim Murphy agreed to a brief interview.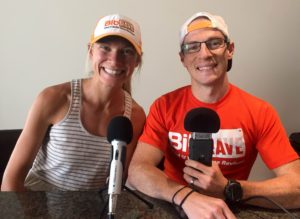 Bain: Why did you start BibRave? 
Tim Murphy: The inspiration came from a race where my wife, Jessica (co-founder), spent a ton of time, money, and energy training and traveling for a marathon in Washington, DC (which no longer exists, BTW). [Bain's comment: I can guess why!] The race was a total disaster and we kept saying, "I wish there had been a place to read about this beforehand, or to let other runners know about it afterward." That was definitely a key moment for us. And since then we've had so many GOOD race experiences that we were like, "OK, there has to be a place people can learn about the good ones and the not-so-good ones."
Bain: I can definitely identify with that! (Haven't we all run a race where the advertising sounded great but the race was…not so much? Or a race where the timing was right and that's the only reason we signed up, but it turned out to be incredible?) What role do you see the BibRave community playing in the running community? 
Tim: The BibRave community has become an incredible source for information about all things running and racing–events (good and not-so-good), electronics, nutrition, hydration, headwear, footwear, eyewear–the list goes on. That info is valuable to new and seasoned runners alike.
Bain: Why a BibRave podcast?
Tim: I've personally been listening to more podcasts lately, and the medium is at a good place with growing mainstream adoption. Podcasts have been around forever, but I feel like they've really hit critical mass in the past few years. I actually wish we would have started one sooner!
Additionally, I like the idea of having a place where BibRave can join in on the content side of things. We host #BibChat every week, which is a ton of fun, but we don't create much in the way of longer-tail runner content. We can't let the BibRave Pros have all the content creation fun!
Bain: Thanks for your time, Tim. I look forward to more episodes of the podcast.
By the way, if you want to hear more from Tim and Julia (the community manager and Pro Team wrangler), check out Runner of a Certain Age Episode 75, the I'm a Raver Edition!
Show notes are here
. Don't forget to subscribe to the BibRave Podcast in iTunes (something to listen to during your next run?) and join us for #bibchat this Tuesday. For more information on joining the BibRave Pro Team, check out the
application
and information page.
Don't forget to
follow me
on BibRave.com (I'll follow you back because I'd love to hear about your races) and review all of your races to help other runners.