If you have spent any time with me, you know how much I love my coffee. Good coffee. Coffee that people describe using the floofy fancy terms other people use to talk about wine or single malt scotch. Coffee from a variety of small-batch roasters, neighborhood shops, and hobbyists. Coffee from Central America, Indonesia, and Africa. I'm the woman who sees a sign for a coffee roastery that offers tours and immediately suspends The Plan to go see. (True story, this is how I discovered Mariposa Coffee which literally had just a Facebook page that no one maintained at the time.)
When I read The Counter's article, "What if the only coffee shops left after Covid-19 are Starbucks?" I was horrified. Not because I hate Starbucks (I don't, I've had a gold card since back in the day when you paid $20 to get wifi access) but because my life is SO MUCH BETTER with small batch, quirky, independent roasters in it. While the U.S. Department of Homeland Security has wisely determined that coffee is part of the "critical infrastructure industry" that hasn't stopped independent coffee shops from shuttering their doors or running with a bare-basics crew to try to stay alive. Big chains like Peet's and Starbucks are likely to survive because they have other revenue, including national distribution and big grocery store sales, and have a billion locations and have apps to pre-order. The place down the street? Not so much.
So here's my attempt to inspire you to buy your beans from a small business. I've tried most of the options listed below, and the other recommendations come from trusted friends. If I missed your favorite, drop a comment and share the love!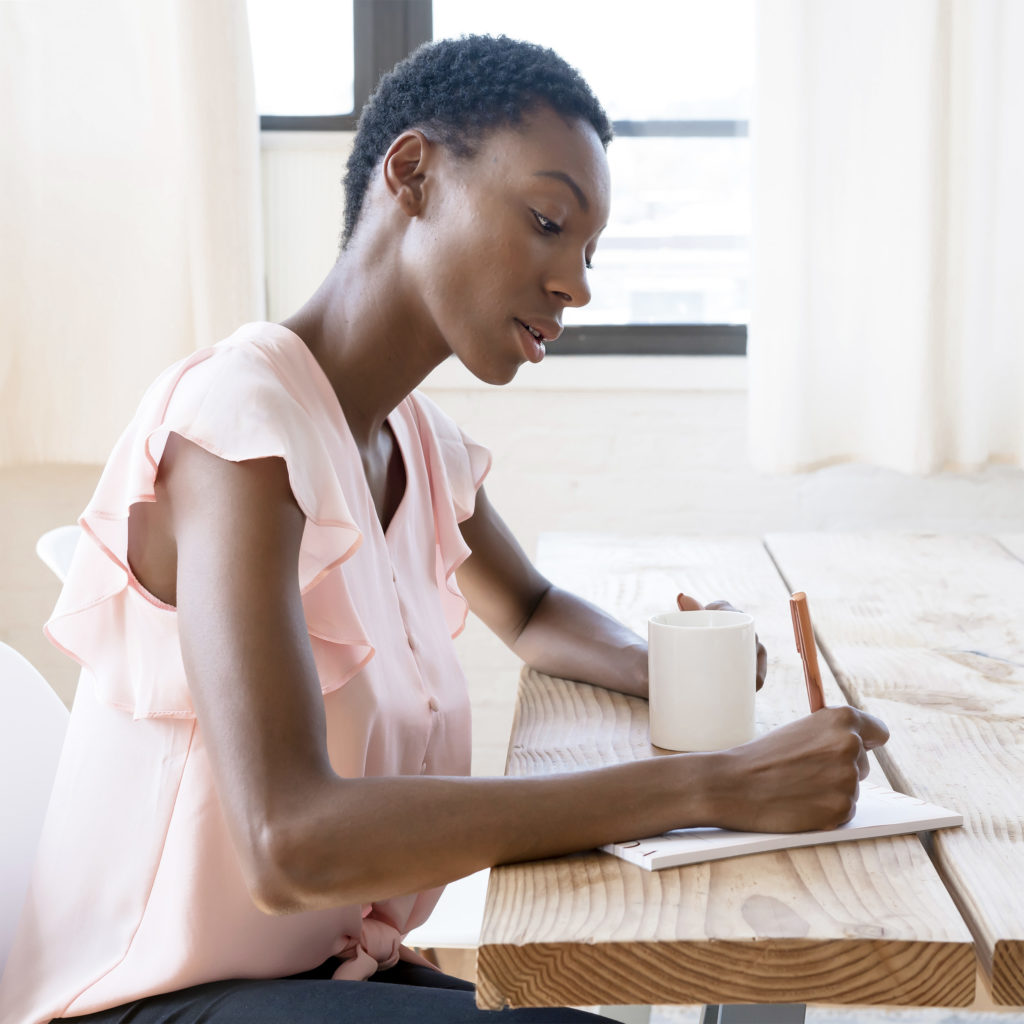 Arizona
Cartel Coffee Lab. I first heard of Cartel through a subscription coffee box. Now that they have a cafe inside the Phoenix airport, I may sometimes book my travel with a connection there just so I can pick up a few bags… https://www.cartelcoffeelab.com/
California
Bear Coast Coffee. My friend Kate Durham: "Bear Coast Coffee in Orange County, CA, is a wonderful coffeeshop with a fresh atmosphere, happy regulars, super chill baristas, and damn good coffee…I really hope they survive. They have the original shop in San Clemente.and a shop they opened last year in Dana Point. I believe they're open for local pickup and delivery." Check them out at https://bearcoastcoffee.com/
Bella Rosa Coffee. Kelly Benson says, "I buy their coffee any chance I can. I can taste the flavor behind their roasts and I find them to be so much more aromatic." Family-owned, organic, low-acid coffees. This is definitely the kind of place I want to see survive and thrive. What's not to love? https://www.bellarosacoffeecompany.com/
Mariposa Coffee Company. I literally found them by the side of the road in Mariposa, CA because there was a small sign. At that point in time they had zero internet presence, and not a lot of traffic, so I got a personal tasting and tour (and saw the frankenroaster!) OMG. So good that I not only bought several bags for myself, but I also bought some to send to my brother (his Christmas gift that year was "I'll mail you coffee from interesting places I visit"). I even bought a t-shirt. That was a half-dozen or more years ago, and now they have a lovely website and you can use it to buy their coffee, which I highly recommend you do. https://www.mariposacoffeecompany.com/
Colorado
Ampersand Coffee. This Boulder-based coffee roaster comes highly recommended by Kia Ru, due to their "mission for female empowerment benefiting growers who are primarily female. They just started selling in Patagonia Provisions as this all started. My fave is a bean out of Chiapas, Mexico which steadily procuring seems like a chore but women are amazing." By the way, the only roasters on this list are those I know personally, or that came recommended by friends. (Because friends don't let friends drink crappy coffee.) https://www.ampersand-coffee.com/
Sweet Bloom Coffee Roasters. This is another recommendation from Kia Ru. She describes it as "run by a two-time US Brewers Cup Champion with a ton of accolades out of Lakewood, CO . Great cup, they keep their menu simple, but have a kitchen lab where customers can get a spot to play with variables of time, weight, and method. Solid beans. My fave is what they recommend that day as they like to play with offerings." Until you can visit their coffee lab, you can order online fro https://sweetbloomcoffee.com/
Idaho
Evans Brothers Coffee. My friend Hope Buchan recommends this coffee–she's ordered it and never even been there! Me? Turns out I was there when work sent me to Sandpoint, Idaho. It was DELICIOUS and I recommend it as well. If you ever find yourself in Sandpoint–a seemingly odd location for a vacation destination, but so beautiful!–check out the Talus Rock Retreat. Less expensive than a hotel, and much more serene, warm, and friendly. In the meanwhile, order up some coffee: https://www.evansbrotherscoffee.com/
Massachusetts
Battle Grounds Coffee. My friend and amazing marathoner Kacey Hill recommends this veteran-owned business. Founder Salvatore is a former Navy S.E.A.L. and his wife and co-founder Dana comes from a military family. They offer a monthly subscription. One of the things I love is that Battle Grounds Coffee uses their website to promote other small businesses. I also love a roaster with a good sense of humor. They named their decaf blend "Treason." https://battlecoffee.com/
Dean's Beans. Nomnom amazing coffee. I appreciate their support for coffee farmers, and work to make their lives better, which has been the cornerstone of their business since Dean Cycon started the company in 1993. The company has long-term partnerships with the coffee growing co-ops and communities where they buy beans. You can read about the specific communities that grew your beans (and the projects that Dean's Beans supports there) on the website, which also has a wealth of information about coffee. You can even buy green coffee beans, in case you feel inspired to roast your own. https://deansbeans.com/
Michigan
The Proving Grounds. Recommended by a friend who doesn't really like coffee, but has friends who do. Proving Grounds serves coffee and ice cream, so if you're one of those weirdos who thinks there is such a thing as "too hot to drink coffee" they have you covered. The physical locations are in Milford and Royal Oak, but they ship beans (and honey, and toffee, and doggie treats!) nationwide. https://www.provinggroundscoffee.com/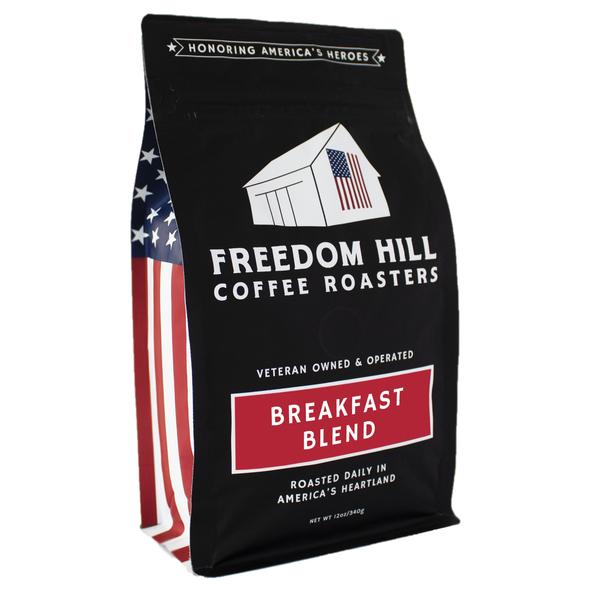 Freedom Hill Coffee. Imagine that you decided to start a coffee roasting business that supports veterans. Imagine your best friend and veteran killed himself, and that your business supports Mission 22–with a goal to bring veteran suicide to zero. Now imagine you started it in February this year. That's Freedom Hill. I personally recommend the Breakfast Blend, which is darker than medium but not a dark roast. The dark roast is also lovely. The only real "problem" with Freedom Hill Coffee is that I liked it so much that the beans disappeared quickly! Be sure to check their single origin coffee (which one is on offer changes regularly). When I made my first order, they were hand-stamping coffee bags. Their spiffy new resealable bags just arrived. Check them out! https://freedomhillcoffee.com/
New Jersey
Rook Coffee. I've already sung the praises of Rook Coffee in a prior post. They support runners, so I'm in. (Also as you can read from that review, nice coffee!) https://rookcoffee.com/
New York
The Spot. I wrote about The Spot in my review of the Buffalo Marathon weekend; so nice, I went there like three times http://www.spotcoffee.com/
Death Wish Coffee. "The World's Strongest Coffee" since 2012, with a skull and crossbones and a bit of a punk rock attitude. Buy beans (OMG there is a five pound bag!!), instant coffee, cold brew, and merch on the website. Need a patch for your hoodie? Maybe a hockey jersey or a Krampus ugly sweater? A coffee-infused chocolate bar? They've got your back. You even have the option to have your Death Wish delivered every week. I have a few of the gorgeous mugs made by Deneen Pottery in my cabinet–some of them are sought-after collectors' items. The coffee is delicious and as strong as promised–but if you find otherwise, they have a money-back guarantee. https://www.deathwishcoffee.com/
North Carolina
Bean Traders Coffee Roasters. Anna Louis Kallas recommends this roaster and cafe with multiple locations in and around Durham. They have a wide range of roasted beans from blends to single origins (Mexico, Guatemala, Tanzania, Burundi, and more) as well as flavored coffee beans. They have coffee subscriptions available too, your choice of 1 or 2 bags per month. https://beantraderscoffee.com/
Counter Culture. I was going to write an entry about my favorite Seattle coffee house, but they are no longer roasting their own–they serve Counter Culture. One of the fun things is that they sell coffee in various sizes–yup, you can get a five pound bag of some roasts. They also have a search function where you can see which coffee shops in your area are serving Counter Culture. Free shipping on individual orders. https://counterculturecoffee.com/
Oregon
Fillmore Coffee. est. 2015 Portland, Oregon. Fillmore is on NE 72nd and Glisan, and I had never heard of them until the coronavirus hit. Just before The Counter's email hit my inbox, I saw a post by owner Tim Wilcox on Nextdoor. Turns out he lives in my neighborhood too. Fillmore's pivot is to offer free Saturday delivery to Portland's east side. They roast on Thursday and deliver on Saturday. Coffee is available in 12 oz ($14) or 2 pound ($28) bags. If you like good coffee, get the 2 pound bag–it's like getting 8 oz of coffee free. Not a Portland resident? You can have it shipped, of course. Fillmore is one of the smaller roasters on my list, and it is Fillmore that prompted me to write this post. https://orderfillmorecoffee.com/
Happy Cup Coffee Company. I fell in love with the coffee before I read the story and I promise you will NOT be disappointed. Unlike most of the roasters on this list, Happy Cup has the benefit of being on grocery store shelves in Portland, such as Fred Meyer and New Seasons. Awesome, high-quality coffee is only one part of the Happy Cup mission: the other half is to provide employment, at a competitive wage, to adults with developmental disabilities. (In case you're not aware, in most states a business can legally pay a person with a developmental disability lower than minimum wage based on a "time trial," a high-pressure test that measures how "productive" an employee is compared to a non-disabled employee doing the same task.) In many companies, developmentally disabled individuals are only offered the menial labor jobs, but at Happy Cup they work in every part of the company's operations. I recommend the Boom! Boom! Dark Roast, and The Buzz Medium Roast. Orders over $40 ship free in the continental U.S. https://www.happycup.com/
Rhode Island
Queen Bean Coffee Company/Mills Coffee Roasters. The Queen Bean is the online sales portal for Mills, a 5th generation, continuously family-owned and operated roaster. I first learned about Queen Bean through its support for the running community, specifically projects by Run Heifer Run and Ordinary Marathoner. I got the scoop from Nicole Mills: "My great great grandfather started the company in 1860 and we have many customers who have been with us for 50+ years. Our average employee tenure is 30+ years–it is really a family/community business. We all love coffee and love sharing our enthusiasm and dedication with our customers through our products." I can personally vouch for the quality of the coffee (sold in FULL POUND bags!) which also comes attractively packaged. One of my packages included a hand-painted coffee-themed bookmark from Nicaragua; my latest order has a set of cards showing the coffee-growing regions of the world. I've tried both single varietals (nomnom) and blends (nomnom) and it would never hurt my feelings if you wanted to send me some https://www.thequeenbean.com/
Tennessee
Grounds & Hounds. "Every cup saves a pup." Okay, who doesn't love good coffee that supports saving dogs? This is coffee for a cause. 20% of all profits go to fund organizations that help Very Good Boys and Very Good Girls find their furever homes. The source their beans from Peru, Colombia, Sumatra, Papua New Guinea, Ethiopia, Mexico, Guatemala, and Nicaragua so there is sure to be something that suits your palate. The blends have fun names like Alpha Blend (a dark roast, duh), Rescue Roast, Sit and Stay, and Belly Rub Blend. Order beans, subscriptions, and really cute merch. Coffee with warm fuzzies! https://groundsandhoundscoffee.com/
Texas
Anderson's Coffee Company. Austin, how I loved thee while I lived there. During "Stay At Home," a friend recommended Anderson's to me. I was shocked and refreshed to learn they sell ACTUAL POUNDS of coffee. Not 12 oz. bags. Naturally I bought three pounds, and I savored it! I personally chose the Guatemala Finca El Limonar, Guatemala Antigua, and Costa Rica (which was slightly darker than the two Guatemala varieties). It is really hard for me to choose a favorite–especially when there are so many more types of coffee that I haven't tried yet. https://andersonscoffee.com/
What's Brewing. Based in San Antonio, and recommended by a friend. Born in 1979, they've been roasting almost as long as I've been alive. Their roastery location features a collection of pinball machines! If you live in San Antonio, you can find them at the Pearl Farmer's Market every weekend, serving up brewed coffee and selling beans. If you don't live in San Antonio, they'll ship your beans to your door. In addition to single origin beans and bean blends, What's Brewing also sells coffee brewing equipment, flavored coffee, and teas. https://www.sacoffeeroasters.com/
Unknown Location
Sibino's Coffee. This roaster reached out to me on Instagram and while I haven't ordered yet (I had ordered five pounds of coffee the day before, so…) I'm intrigued. Each coffee on the site has a tasting profile, explaining the origin, roast, tasting profile, variety, region, grower, altitude, soil, and how the beans were processed. Basically more data on every coffee than you have on whatever you are drinking right now! Another business that started in 2020, Sibino's seems to have developed a regular following. You can choose from single origin, blends, flavored coffee, and capsules. https://sibinoscoffee.com/
Who is your favorite coffee roaster? Do you know of an excellent coffee roaster that is small, locally-owned, family-owned, charitable, doing good works, or otherwise really worth knowing and saving?
Tell me all about them in the comments!