Disclosure: I was able to attend Natural Products Expo West 2018 as Media Support because I am part of the New Hope Blogger Co-op. I paid the going press rate for my conference badge, and received absolutely no compensation (I paid for my hotel, meals, etc.) from New Hope 360, or any other company, in exchange for my attendance or coverage of Expo West. (I only had access to the press room for the blogger happy hour, too.) While I did receive product samples and swag from various exhibitors and companies, ALL opinions are my own. Per my integrity policy, all sponsored content or affiliate links will be clearly disclosed.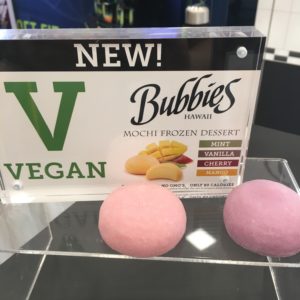 Natural Products Expo West—or Expo West as the insiders call it—is the biggest business to business trade show for consumer products in the "natural" and "organic" markets. ("Natural" is in quotes because it has no legal meaning when used to describe a product, or on a product label, in the Untied States. I opted to put "organic" in quotes because there are several organic standards including the USDA organic label and the Oregon Tilth organic certification, and I'm not necessarily referring to any specific organic protocol. Since too many quotation marks are annoying, just assume I put both in quotes from here on out.)
Attendees include grocers and retail outlets seeking the newest innovative products, marketing firms, businesses with products to sell, businesses still in the development stages, and all manner of business support services from importers and exporters to label makers to packaging companies to product formulators to third party testing laboratories and much more. At the same time, and in the same space, there is a big show called Engredea, where businesses and product manufacturers can learn and do business with the companies that make and process ingredients—literally everything that goes into a product from maple syrup to every kind of oil to stabilizers and emulsifiers and sugars and lentil flour and anything else you can imagine (as well as a bunch of stuff you only know about if you work in food production).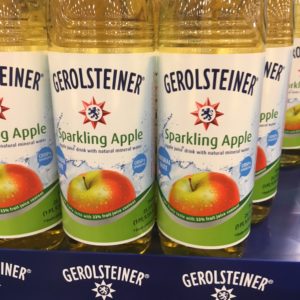 The companies that attend cover the entire range of consumer packaged goods brands. There are nationally-known names like General Mills, Kashi, Bob's Red Mill, Clif Bar, and Now Foods. There are companies you've likely seen on Shark Tank, including Chapul (the cricket protein people), Ice Breakers candy, Jackson's Honest (potato chips and other chip made with coconut oil), and Brazi Bites (Brazilian cheese bread). There are companies you may not have heard of yet, such as The Nutty Gourmet (they make the very best walnut butters ever—in my least humble opinion), Petchup (nutrition supplements for pets in the form of gourmet sauces), and Frill (a creamy and delicious frozen vegan dessert). There are kombuchas, colas, and coffee; food wraps, no-FODMAPs, and maple saps; pastas, pretzels, and probiotics. The products are vegan, vegetarian, omnivore, and carnivore; fresh, frozen, shelf-stable and every other possible form. As a result, you see attendees wearing attire that ranges from full-on lawyerly suits to shorts and Birkenstocks, polyester to organic cotton, tye-die to spandex.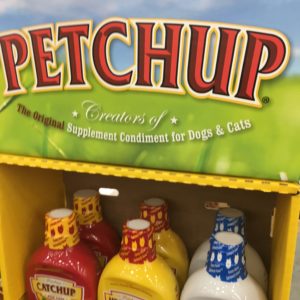 The show currently takes up all of the available convention hall, meeting room, and hotel space at the Anaheim Convention Center and surrounding hotels. There are so many attendees that on Friday night Expo West crashed the Uber app, making hundreds and maybe thousands of people late to business dinners, public relations pitches, and social events. This is despite a sophisticated network of (free) busses to transport attendees from the Convention Center to Angel Stadium (there is nowhere near enough parking at the Convention Center, so many attendees park at Angel Stadium) or to dozens of hotels in the surrounding area. Hotel space near the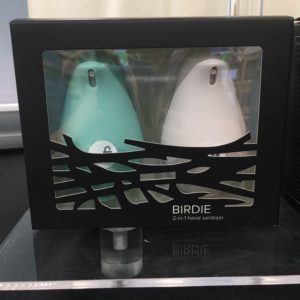 Convention Center sells out within minutes—more than 80,000 people attend the show, and companies often reserve blocks of rooms for those working the show on their behalf—and I met people staying as far away as Newport Beach because they couldn't find any hotel or even an Air BnB that was closer (and not $1,000/night).
Expo West is broken down into several distinct sub-spaces. This year, Hot Products (meaning new or hot on the market, and not meaning "foods that you eat while they are hot" as I mistakenly believed during my first Expo West!) occupied the North Halls. The Arena, Convention Center Halls A through E, and the third floor had exhibitors, including Engredea. Thursday's Fresh Ideas Marketplace (meaning innovative products, not salad bars and fresh produce as I thought my first year) is housed in a giant white tent near the Marriott. The main plaza between the Hilton and the Marriott had food trucks, multiple exhibitor booths, a stage with live music, and roaming promoters, while the smaller plaza near the North Halls had a few food trucks and additional seating. Finally, a section of the parking lot between the Hilton and Morton's restaurant had food-truck style Expo exhibitors as well as a few food trucks, and more tables for lunching.
Outside of those spaces, there are also several other things going on in the Convention Center spaces. There is a pitch-slam where new products can pitch to established brands and companies (think Shark Tank, but without the made-for-reality-TV aspects). One of the medium-sized hotel ballrooms hosts a variety of speakers, including the designated keynote speakers. (This year's speakers included Jennifer Garner.) The smaller conference rooms host educational sessions on topics from the most recent FDA regulations to the exploding market for CBD-based products, new studies regarding sleep and nutrition, and more. Some of these are sponsored by exhibitors, while others are not. In addition to these session, which are open to all attendees, there are also specialized tracks that serve as a business school crash course for entrepreneurs, and more. There is a sort of job fair too. Other on-site events include sponsored breakfasts, daily early morning yoga, private business meetings, and after-hours parties. I have no idea how much of the rest of Anaheim hosts additional, private/invitation-only events (which cover the range from happy hours to multi-course meals, and even branch out into a 5k race!).
Despite the app, website, and printed brochure, it can be overwhelming to navigate Expo West. It isn't always obvious which hall a given booth is located in, and travel from Hall D to Hall A can take 30 minutes due to pedestrian traffic—even though they are attached to each other. The scale of this event is so enormous that even if you did nothing but walk the show floors' spaces—something few people do, due to meals, meetings, appointments, lectures, speakers, and other events—you still couldn't see everything in the show's four days. This was my third year at Expo West, and I finally feel like I figured out the best way for me to cover the show as a blogger. (Which included: make appointment with brands I wanted to spend time with, make a list of priorities for booth visits, stick to my top product categories, and get to the Fresh Ideas tent BEFORE it opens.) Over the course of several posts, I'm going to share what I saw, tasted, and learned, with the goal to help YOU live YOUR best life now.
Curious about a particular type of product, a brand, or a trend? Drop a comment or shoot me a tweet, and I'll make sure to cover it in an upcoming post.