Disclosure: I am a member of the BibRave Pro team. The Foothill 5k Challenge provided me with a free race entry in exchange for helping to promote the race, convince you to register to run it with me, and review the race after I run it.
Foothill 5k Challenge!
Sunday, July 19th
7 a.m. packet pick-up, race day registration
Glendale Sports Complex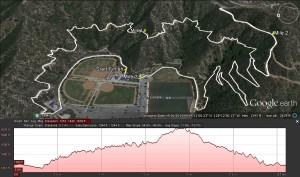 The Foothill 5k Challenge is in two weeks. In preparation, I have not run up a single hill, "foot" or otherwise. Since I will be heading to the race directly from IDEA World BlogFest–where I expect to get up early, work out three times a day, and probably get no sleep–I'm starting to think I will be hiking the Foothill 5k. Especially because it has a 1000′ elevation gain in a mere 5k. (Hence the call it a challenge!)
You should definitely join me. Don't just take my word for it.
Do you run because it makes you feel strong? Has running helped you through a difficult part of life? Is running your "me time" when you can forget your stress and focus on the run?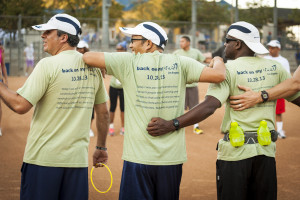 Then you really need to support this race, because it's for a good cause: The Foothill 5k Challenge is a fundraiser for Back on My Feet of the Greater Los Angeles area. Before I started working on this race, I had never heard of Back on My Feet. I had heard of the power of running, from Girls on the Run chapters to the Oakland man who trained for a marathon by running around the same block, over and over, so he wouldn't violate the terms of his probation. Running is some powerful stuff. Back on My Feet gives that power to people who need it. Their mission is
Back on My Feet (BoMF) is a national, for-purpose 501(c)3 organization that uses running to help those experiencing homelessness change the way they see themselves so they can make real change that results in employment and independent living.
I've never been homeless. I've never been hungry. I've never lived without a wide safety net. I realize that I am not just blessed, but spoiled rotten. I can't imagine how disempowering and depressing it could be to experience homelessness, but I can say I hate it when I feel like I'm not in control of my life (again, I know I've lived a spoiled life). Back on My Feet has a specific program that uses running to help people start moving in a better direction. You can read about it here.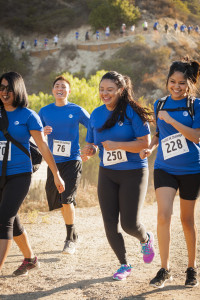 When you register for the Foothill 5k Challenge, your registration benefits Back on My Feet. If you just want to run, sign up to run. You can also choose to sponsor a Back on My Feet participant (if you don't want to run, or can't run because, say, you live too far away), or do a "Buy One, Give One" (where you run, and you sponsor a Back on My Feet program member).  Head over to the registration page and be sure to use code BIBRAVE to save 15% on the race.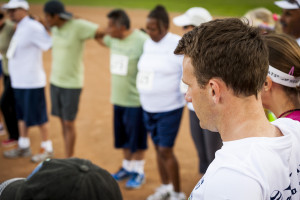 This is the second annual Foothill 5k Challenge. Challenges are GOOD, they help you to stretch your limits, and grow! If you come run with me, you can just do it for the fun of the event, or for the reward of seeing the San Gabriel mountains all around you. Of course, if you really want to run RUN run it, there are prizes (shoes! swag! gift certificates!).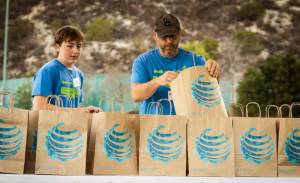 You don't have to finish first to be a winner. You don't even have to pick up your packet until right before the race (which is perfect for me since I'll be at IDEA World BlogFest that weekend). If you prefer, you can pick up your packet the day before the race at Run With Us. That's Saturday, July 18th, from noon to 7 p.m.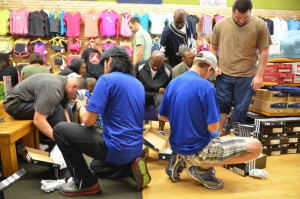 There are Mizuno technical running tees for the first 500 runners, sizes available on a first-come first-served basis. (More pluses: There is free parking. The race is chip timed–and you have until 10:30 to finish, which is just about two and a half hours.) Everyone who finishes gets "finisher swag." I'm not sure what all that includes, but some of the sponsors are Gatorade, Bimbo, YogaWorks, and Kind, so I'm pretty sure I'll love it!
Just remember that for safety reasons, no headphones, no strollers, no dogs, no bicycles. Bring your own hydration if you will need it before you cross the finish line.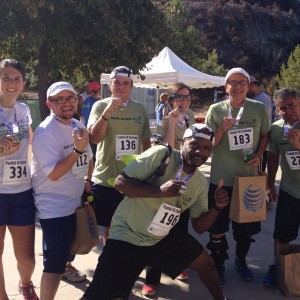 Something else that is pretty great about this race: you can recycle your old running shoes. Pretty much every runner I know always has one pair of running shoes that have too much wear to keep running in, but aren't so trashed that they are lawn mowing/mud run shoes. Resale shops don't want those shoes, so what to do? Take them to the Foothill 5k Challenge! Shoebox Recycling will not only give your shoes a new life, they will donate $1 to Back on My Feet for each pair donated.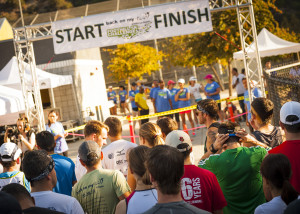 After enjoying your run (or hike–it even says on the FAQ that hikers are very welcome!), there is an after-party. Golden Road Brewing, another race sponsor, has a location just five miles from the Glendale Sports Complex (the start/finish). Not only are they offering a $1 discount on Golden Road's core beers for every runner, but 15% of all proceeds will go to benefit Back on My Feet. So if you need a keg for the next weekend's party, or just want to take home a growler, please head over to Golden Road Brewing on July 19th, 10-2.
So if you are REALLY opposed to running, but will be in the LA area, you could register to not-run (sponsor a Back on My Feet participant) and then just come on over to the finisher party–or better yet, sign up to volunteer at the race!
You can also support Back on My Feet using the Charity Miles app. Like any good 501(c)(3), they will also accept your monetary donations with gratitude. Check out the main race page for more information on the race and links to Back on My Feet of Greater Los Angeles.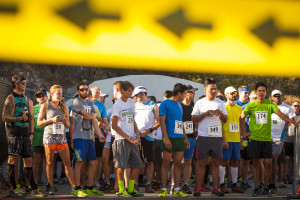 Head over to the registration page and be sure to use code BIBRAVE to save 15% on the race.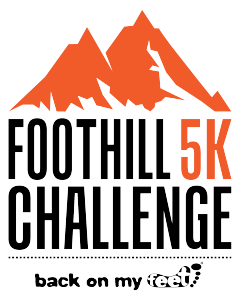 Event Sponsors for the Second Foothill 5k Challenge:
           
Special thanks to the Foothill 5k Challenge benefiting Back on My Feet for the images used in this post.