Six Food Trends That Need To Die Immediately
Inspired by Jenna Blumenfeld's article, 5 food trends that should end in 2018, I offer you Six Food Trends That Need To Die Immediately. (For the record, I'm on board with all of Jenna's recommendations–erythritol [I would expand this to "overuse of sugar alcohols"], bottled water, protein overload, natural flavoring [at least where the flavoring ingredients can be described legally and accurately], and "pixie-dusting," which is throwing in a dash of some ingredient like turmeric or reishi and then splashing claims about the ingredient on the packaging even though there isn't even a single serving of the ingredient in there.)
Six Food Trends That Need To Die Immediately
"Clean Eating." I love the idea behind clean eating–eat more produce, more whole food, fewer things that fall into the category of over-processed junk food. It pre-dates the zany blogger-amplified contemporary "clean eating" by years. See, for example, Tosca Reno's series of books (influencer link) which started in 2007 and focus on healthy and nutritious eating, not a ton of restrictive rules. (BTW, there is LOTS of processed food that is not over-processed. A few examples: fruit that is washed, sliced, and frozen; shredded and bagged salad; simple pico de gallo in a tub.) More apples, more carrots, fewer Twinkies, fewer Fruit Loops. I really loathe the actual term, "clean eating." It implies that anything that doesn't fall into the approved definition is dirty or contaminated. It's a way of letting disgust define your eating (or It's just one step from "clean eating" to dietary snobbery and an attitude of superiority. The term is readily accepted in most circles, but it's easy to take it too far and twist a basically fine idea into an obsession or an eating disorder such as orthorexia. In my own experience, I have a friend who became so particular about the food she was eating that when she went to visit her parents there was "nothing to eat." That might sound normal if you grew up in a meat-and-potatoes Midwest suburb, but her parents own and operate a produce farm and orchards. I'm not the only critic of "clean eating;" check out the evaluations by Vice, Vogue UK, a variety of other publications (you can use Google to find more), and the Daily Mail UK's piece on how clean eating hurts women. There's even a film on the subject, Clean Eating–The Dirty Truth. Let's continue to believe in, and advocate for, healthy eating and access to nutritionally dense food like fresh produce for ALL people, but let's quit using judge-y language to do it, eh?
"Natural." The word natural conjures up all sorts of wholesome images, and the people marketing to you know this. The problem is that the word "natural" is susceptible to all sorts of interpretations. I don't care if you use the word with your own definition. What I take issue with? Using the word "natural" on consumer products and food. Why? Unlike many of the words on your food and household products–words like juice, cheese, and organic–the term "natural" has no legal meaning. It's not defined by the FDA. This means anyone can put it on any package with any intended meaning. Almost worse, it means a small group of lawyers are wasting limited judicial resources on lawsuits. There have been lawsuits challenging the use of the word natural on products that contain GMO corn, high-fructose corn syrup, types of vanilla, xanthan gum, and for products such as green tea that when tested had "trace levels" of glyphosphate, juice made from concentrate, cheese and yogurt made from milk from cows that ate GMO grains, and pita chips with B vitamins created synthetically but identical in every way to those found in nature. You can read more and find links on this Washington Post article. There are two easy solutions to this problem. One, ban the use of the word "natural" on all consumer products. (No one is going to like that solution.) Two, require any product using the word "natural" to include a footnote that states "the term natural has no legal meaning, and is not a guarantee of the quality or origin of this product." There are other ways to resolve the "natural" dilemma, of course, but if we wait for the FDA to step in my great-great-great granddaughter will be president.
P.S. I'd like to remind you that "natural" does not have the same meaning as "healthy" or "good for you." A few 100% natural items to consider: cyanide, crocidolite asbestos, white oleander, poison dart frogs, black widows, volcano, cobras, certain bright red mushrooms, hemlock, ticks, manure, MRSA, listeria, malaria, salmonella…and the list goes on.
Detox, tea-tox, pre-tox, cleanse. Everything marketed in this category makes me want to vomit because it is so grossly misleading that it is unconscionable. Worse, many of the recommended practices can cause health problems in healthy people. But let's start from the top: The term "detox" is used in the medical realm to refer to medical interventions for a person who is physically dependent on a drug and treatment of the associated withdrawal symptoms. "Detox" may also used in the case of an accidental poisoning. For an actual, real detox, there is science to explain exactly what toxic substance is being removed from the body, and how it is being removed. For example in many case of poisoning, activated charcoal is used to absorb the poison ("activated" means it has been treated to make it more absorbent, allowing it to soak up more) and generate a laxative effect to help it exit the body. (There is chemistry to explain how this works, and you can go look it up.) Commercially marketed "detox" and "cleanse" products claim there are mysterious "toxins" built up in your body and if you release them from your body by taking the magic pill or drinking the special smoothie, you will improve your health. Even if they specify a scary-sounding "toxin" (heavy metals!) none of these products will explain to you which toxin(s) they allegedly remove, nor will they explain the chemical and biological means by which they allegedly remove these toxins. (Because they don't.) There's not a single, credible, peer-reviewed study showing any detoxes achieve the results they claim–all detox claims are 100% hype. For the amount of money going into this market, that's beyond suspicious. Worse, some allegedly detoxing things can be dangerous. Colonic irrigation has no proven benefits, for example, and most "tea tox" products either contain ingredients that sound nice but do nothing or known laxatives (such as senna)–and of course they are marketed as "100% natural." Ugh.
As for the term cleanse, if your kidneys and liver are functioning properly, you are "cleansing" right now. Go look at a basic human anatomy text and read about the circulatory and urinary systems. (BTW, if your kidneys and liver are NOT functioning properly, you should be under medical care–poorly functioning kidneys may require dialysis to keep waste products out of your bloodstream, for example.) If you are afraid your body has bad stuff in it that needs to get out, start by "cleansing" your kitchen of all the things containing stuff you don't want in your body.
If you're enjoying this post, why not share with your friends?Click To Tweet
Alkaline everything. Let's go back to basics. Your body works very hard to maintain a state of equilibrium called homeostasis. Basically, your genes are pre-programmed to know what is best for your body on any given scale. Think about your body temperature; your body naturally regulates to keep you from getting too hot or too cold (you sweat in the heat, and your body sends more blood to your core in the cold, among other adaptations). In chemistry, everything has a pH based on how acidic it is. At one end of the 0 to 14 scale is 100% acid  (pH 0) and on the other end is 100% not-acid, also called alkaline (pH 14). Just like your body adapts to keep your temperature at the right place, it also adjusts to keep your pH at the right place. Different parts of your body have different needs in terms of pH, for example your stomach creates an acidic environment to help you digest food while your blood is slightly alkaline. Your body (and specifically your kidneys) works really hard to keep your blood at the right pH because allowing it to get even a little bit too acidic OR a little bit too alkaline means you will die. While I love the idea of getting Americans to eat more green vegetables, you're never going to "alkalinize" your body by eating them. If you did, you'd die. Oh, and in case someone tries to argue that a change in urinary pH is proof in support of this unscientific nonsense, remember that urine is a waste product kept in a holding tank (the bladder) so the body can get rid of it.
Profiteering via ignorance and disinformation. This is so rampant in the consumer marketplace, in every category of product. This is a sugary kid cereal advertising it is made with whole grains–even if true, that just makes it slightly better than the non-whole-grain alternative, it doesn't turn Cap'n Crunch into health food. This is products touting that they are non-GMO when there isn't even a GMO version of that product or its ingredients available (e.g. salt, popcorn, and EVERY product that doesn't contain squash, cotton, soybeans, field corn, papaya, alfalfa, sugar beets, canola/rapeseed, potato, and one type of apple which are the only available GMO crops) and failing to mention that no one has so much as gotten a tummyache from a GMO. This is any product that relies on consumer ignorance or fear to help sell itself. We are better than this. Consumers deserve to be educated and know the facts, and companies should be working to make this knowledge easier to obtain, not harder.
Nutritional Imperialism. As Americans, we live in one of the richest nations on Earth, one that wields a considerable amount of political and economic power. Unfortunately, we collectively end up pillaging other nations to support our needs and wants. All of those exotically sourced ingredients? Many have a negative impact on the environment and the economy in their nations of origin. Take palm oil, for example. As demand increases, we're threatening the orangutan population and rapidly increasing deforestation. (Details at Rainforest Action Network, Say No To Palm Oil, World Wildlife Fund, Union of Concerned Scientists.) Companies are responsive to consumer demand, so why not demand the companies that make the products you buy use sustainable palm oil or an alternative? (There's a debate on whether palm oil can be truly sustainable, but I'll leave you and Google to that.)  Palm oil isn't the only bad guy, it's just an example.
One of the alternatives to nutritional imperialism is trade that helps build and sustain the local economy while respecting the environment. This isn't necessarily the same as Fair Trade, which is a specific third-party certification that can be cost-prohibitive for small companies. A few companies doing this type of work are Kuli Kuli, which has helped women farmers in Ghana, Haiti, and Nicaragua earn an income and support their families, and Dean's Beans, which has relationships with each of the farmers that grow their coffee beans and actively supports the farmers and communities that grow them.
Which food trends would you like to vanish?
Post Footer automatically generated by Add Post Footer Plugin for wordpress.
Disclosure: I was fortunate enough to be selected for the 2018 Rock 'n' Blog Team. Members of the Rock 'n' Blog Team receive free entry to up to ten Rock 'n' Roll races and one VIP, and other surprise perks. All of the opinions in this review are my own, there is no sponsored content. Per usual, I've got plenty to say on my own.
The times, they are a changin', since Ironman bought Competitor Group and is now entering its first year solo as the owner and producer of the Rock 'n' Roll Marathon Series. While some of the bigger changes were already phased in—such as the much-anticipated price increase for Tour Pass and the elimination of the unlimited Tour Pass option (bringing the cost per Tour Pass race to $70) and the transition of the Competitor staff who accepted offers to move to Tampa into their new Ironman roles—many were waiting for the first race of the year to see what the new series owner has in store for Rock 'n' Roll.
General Communication. Or lack thereof. The complaint I have heard most frequently is that it is currently impossible to get ahold of anyone at Rock 'n' Roll to fix problems. I'm not sure if none of the customer care people from Competitor wanted to move over to Ironman, or if Ironman was unprepared for the volume of email, but there are a lot of unhappy runners out there on social media. Currently the fastest way to get a response is to contact Rock 'n' Roll through their Facebook page, which seems really inefficient especially when many of the inquiries could be handled with the exact same response. (I'll share it here: Yes, the Rock 'n' Roll team are aware that many people are still waiting on Heavy Medals they earned in 2017. Sources say there's a meeting soon to get to the root of the problem and get medals in hands ASAP. If you're missing a medal, hang in there!)
Personally, I'm disappointed the new team wasn't proactive in communicating the cancellations of the Brooklyn and St. Louis races—basically people found out about it after they were removed from the website. This is a huge missed marketing opportunity for Ironman, especially since there are semi-credible rumors that new Rock 'n' Roll destinations are on the way. When Rock 'n' Roll and the Vancouver races parted ways, everyone who had run Vancouver got an email about the change. This was a great way to help set runner expectations—oh, the races are going forward, they just won't be part of the Rock 'n' Roll series—without having to field a dozen email inquiries about what if you pre-registered, etc.
Pre-season general communications could also have been used to communicate some of the series-wide changes in advance of the races and prevent them from becoming fodder for Facebook page complaints, as well as to put a more positive spin on some of the unpopular changes. Unfortunately, it wasn't from Ironman but from social media (or at the Expo!) that most people learned the marathon jackets have been discontinued, as have the physical Tour Pass credentials (and the Tour Pass priority check-out line for the Brooks/Rock 'n' Roll merchandise area), and the Tour Pass vanity bibs/back bibs.
Registration. Ironman decided to kill Competitor Group's RaceIt registration system and use Active.com instead. From a financial standpoint, this probably makes the most sense for the company (and may have been contractually required—I don't have any inside information, but I know a little about business and it is at least a possibility). While some runners have chafed at the increased fees and Tour Pass now has fees added to it, members of the Active Advantage program may wind up ahead…but still pay $40 in fees for the Tour Pass 10-pack. (Active Advantage is the premium subscription for Active. Members save up to $10 in fees per registration, among other perks. If you register for a race and the fees are $5, you don't pay the $5. The Tour Pass 10-pack fees are about $50, so Advantage members pay $40.)
Confirmations. In years past, each participant got an email to print out a waiver. You'd go to the Rock 'n' Roll website, enter your full name and birth date, and (assuming you were registered!) a .pdf document would pop up, pre-populated with your name, address, bib number, and other details. This year I got my email, and went to the website to print the waiver. It only required my last name, and when I pulled up the confirmation page to print, it was blank—I had to hand-write all of the information in myself. While that last part is definitely a #firstworldproblem, I'm a little concerned about only needing my last name to pull up my bib number. If you don't need to know anything else, it's pretty easy to print up a confirmation sheet and pretend to be me. Sure, the volunteers at packet pickup are trained to look at each ID before issuing a bib, but the same is true at runDisney races and there are at least two known documented instances of bib theft at the Disneyland races.
Pre-Race Communications. I've run the Rock 'n' Roll Arizona marathon once, and the half marathon twice, in addition to a few rounds of the 5k (and that sweet remix medal). Though I opted out of the 5k this year—the December sale price was still a bit higher than I'm willing to pay for anything but a charity 5k—I had initially set my expectations based on my past experiences, all of which were good. (See my review for last year.) The pre-race email from Rock 'n' Roll completely changed my expectations. These all communicated that the new Rock 'n' Roll experience would be focused on the on-course experience: a band every mile, more food on course, new signage, and other enhancements to the actual race. I also got several emails about the all-new, improved series app with live runner tracking, which I downloaded immediately. Boarding the plane to Phoenix, I was excited to see what the new race experience would be like.
Expo: Entry. My race roommates and I basically went from our planes to the race expo at the convention center downtown. Arizona confuses me a little, as it seems like all the cites overlap each other and are smushed together, yet nothing seems to be near anything else. (If you're headed to this race, I highly recommend being prepared to Uber and Lyft.) Anyway, we got to the expo safely and strolled right past the "look up my bib" stations because we were prepared. Walking into the expo, the first thing I noticed was the Hall of Fame banner, because it wasn't there. I usually start my expo by taking selfies with my Hall of Fame friends who aren't going to the race, so that was a bummer. I hope the Hall of Fame banner debuts at Rock 'n' Roll New Orleans.
Expo: bibs, shirts, and Brooks. It was a quick few minutes and I had my bib in hand. The bibs are basically the same design as last year, with one major improvement: no more shoe timing tags. If you've run Rock 'n' Roll in the past, you know the routine: pull the plastic strip off of the bib, tear it in half, attach the correct half to a shoe by making a loop. No more. Finally the timing tag is ON the bib, so you don't have to do anything about it, it's there. Another improvement? The back of the bib has a pre-printed label with your emergency contact's name and phone number. This is a great idea. The only complaint I heard is that you cannot fold the bib—which is large—without wrecking the timing chip. This isn't a problem for me, since I'm tall and I generally put my bib on a race belt or use Race Dots. My shorter and smaller friends have less available real estate for the giant bib would love smaller bibs or a different timing tag. I'm confident that in a race or two they will craft a  hack that takes care of this. Yay, bibs!
The shirts? That's another story. While I didn't immediately notice, I overheard several runners complaining about the shirt fabric; on further inspection, it does appear thicker, less soft, and less wicking than the shirts from last year. I don't know if Ironman fired all of their graphic designers or what, but the shirt is pretty awful. This was an issue with Rock 'n' Roll shirts a few years ago—they were all poorly designed and a crazy percentage of them were grey–it was one of the major gripes of the season. For starters, the Arizona shirt is grey. The graphic appears to be the stock image for all of the series shirts this year—the rectangular-shaped object over the bottom that has the race name on it is the only variation. (For New Orleans, it is a street car.) In Arizona, this design would have looked better in colors of the state flag– red, blue, and yellow.  I heard quite a few complaints about the shirts, which is unfortunate as it's a huge missed opportunity for the race. From the race's standpoint, the shirt functions as free advertising (as other people will see it, assuming the participants wear it), and it can also serve as a reminder to keep the race in the runner's memory throughout the year (assuming they wear it) and perhaps plant the seed of running the race again the next year. Hopefully Ironman is listening to runner feedback, since that has always been one of the main reasons the Rock 'n' Roll series was beloved by repeat participants, and will make a mid-year course-correction.
In another random twist, the samples inside the gear check bag? A sleep aid and a laxative. Strange combo. (I tossed both. I wish there had been a "no thank you" box for them instead.)
The gear produced by Brooks, in contrast to the official race shirt, was adorable. Brooks had several great designs and colors. Since one of the two things I had forgotten to pack was a hat, I treated myself to a new one—turquoise/teal with embroidered race name on the side. Brooks also had the snazzy new Rock 'n' Roll design shoes, a tie-dye print that just made me happy looking at it. The Brooks area also featured an expanded line of Rock 'n' Roll race-specific merchandise, from pint glasses and coffee cups to a stuffed animal. The only bummer in this area is that the express lane for Tour Pass holders was gone, again making me think the Tour Pass may not be on the tour next year.
Expo: main expo. Since I had forgotten to pack only two things—the aforementioned had and my sunglasses—my agenda at the expo was to get a hat and a pair of goodr sunglasses. (Sadly, I lost my favorite Maui Jim's at Disney World, and Maui Jim wasn't at the expo.) The Arizona expo was small compared to the expo at each of the prior Rock 'n' Roll Arizona races I attended. Curiously, there were several booths that had nothing to do with running or tourism in Arizona, which are the things I expect to see at a race expo. There was a booth doing some kind of hair extensions, for example. There were two or three booths selling anti-wrinkle creams which was a huge disappointment. I'm hoping this isn't a trend—there were also aggressive anti-wrinkle cream peddlers at the IDEA World fitness convention in Las Vegas last year, but I attributed that to Las Vegas.  I don't go to a race expo to have some booth assault me with a "no more Botox" theme. Thanks, I don't do Botox, I take good care of my skin, and wrinkles are a natural part of aging. Whatever. It was a weird expo, with many of the main race sponsors not there, and several of the regular exhibitors also absent. Overall, the expo was somewhat disappointing, but I assume this was a function of (1) the newly increased booth prices for exhibitors, and (2) the series' new focus on the on-course experience.
The parts I liked best about the expo were seeing my friends and trying Tailwind for the first time. One of my friends is now a head honcho with the Spartan Race series expo booths, and we got to catch up. (Look for big things coming from Spartan this year—more races, more stadium sprints, more in-expo experiences.) A bunch of the Rock 'n' Roll regulars tend to eventually congregate in the Rock 'n' Roll booth to catch up, make plans, and take pictures. Finally, at the Hot Chocolate booth I also had a "hey! I follow you on Instagram!" moment, which is always fun. For me, the best part of running races is all the great runners, and I'm always thrilled to meet people in person who I've only seen online.
Tailwind, if you haven't tried it, is AMAZING. I've been wanting to try it for quite awhile, but I hesitate to buy any running fuel that I haven't taste-tested first. If you've tried enough running fuels, you know that not all of them agree with all digestive systems and that you really want to know if one is going to fight you before you buy a bunch of it.  The Tailwind booth had four different flavors of fuel to taste, and two of their recovery drinks (which I skipped for now). Tailwind is a powder you mix with water, and it serves as both fuel and hydration. When mixed as directed it has a thin consistency like water, a very light flavor, and almost no color (Tailwind doesn't have any artificial colors in it). To my great surprise, not only did I like all of the types of Tailwind I sampled, the orange (yes, orange!) was my favorite. Usually I'm a berry or fruit punch flavor type of runner, and I avoid orange popsicles, orange soda, orange drinks, and orange desserts. Tailwind orange is pretty delicious though. I bought a bag of orange (orange!) at the expo special price, and also some samples (single-serving size) of other flavors. In my mind, this was a major expo win—but more on Tailwind later.
Race Day Preparations and the Starting Line. My crew selected their hotel based on proximity to the finish line at the park. Turns out it was also quite close to the starting line for the half marathon. (The marathon has a smaller field, and a separate start.) The morning of the race I got dressed, mixed up a packet of Tailwind (which dissolved immediately, without extensive mixing/shaking, and without any gritty undissolved bits at all), and headed over to the starting line. Unfortunately, I relied on the app to tell me where the starting line was—and it was wrong. I learned this when I arrived at what I thought was the starting line, only to join about 20 other runners walking over to where the starting line actually was. Bummer.
The starting line did feature new corral markers, which were inflatables instead of cardboard signs. While they were easy to spot, they were difficult to read. The markers are thick material like a bounce house, and they wasted spaced with "corral" and the number sign. To my over-40 eyes, they were actually harder to read from far away than the old sign-on-a-stick (I ended up in the wrong corral initially).
On the bright side, the starting line had pumping music and a ton of energy. We all missed Ann, the usual Rock 'n' Roll announcer, who is sidelined with an injury for the time being. The stand-in did a great job of keeping the crowd pumped up though, and there was a lot of fun and fanfare.
The On-Course Experience. Had I stuck to my expectations based on my prior experience running this race, they would all have been met. But as I mentioned earlier, I had received a bunch of email hyping the new focus on the experience during the race and so I was excited to check out the new race experience, so I was looking out for the specific items mentioned in the email.
One of the things mentioned in the emails was new signs at the corrals and on the course. The signs on the course were color-coded aid station signs that let runners know what would be offered at the aid station. I definitely appreciated that I could see the signs before I got to the aid station. At the same time, signs are a depreciable asset and need to be replaced every now and then; while I liked the new signs, I see them as more of an ordinary business expense and less of an enhancement for the runners.
Food on course. Half marathoners did not get food on the course. (I believe the marathon runners were offered bananas on the course.) Based on the emails, I thought there would be some actual food at the half marathon aid stations.

Gel stations. In past years, the half marathon course had one aid station with gel; last year the official gel was Glukos, and prior to that it was Gu. This year, Science in Sport (SiS) is the official gel. Some people love it, others don't. Since I was experimenting with Tailwind, I didn't eat gel on the course. It's good that I wasn't relying on it, as the pre-race emails all promised me two gel stations on course, but there was NO gel at the first gel aid station. I saw the signs, and they were followed by an empty table and empty boxes. This is a course with a 4-hour time limit. I finished well in advance of the time limit, and was nowhere near the end of the pack. I'm disappointed there wasn't enough gel for the slower runners at the aid station.

Bands Every Mile. The pre-race emails also promised a band every mile. For the first 8 miles, the race delivered: a band every mile! Then the bands dropped off. There is an out-and-back portion of the course (which really needs a timing mat—it's a known cheat-point as I documented last year) which I get would have been difficult to band-up, but there weren't any bands for the last several miles. (There was a DJ station, but the DJ left before the course closed.) I'm not sure I need a band every mile, but if you promise me a band every mile and don't deliver, that's not good.
"On Course Activations." The pre-race emails promised more of these. When I read them, I thought "wow, this is a badly-worded email" because "activation" is a jargony-PR term that basically means something interactive with a brand. (So, for example, the opportunity to take a test-drive in a Toyota at the expo is an activation.) Historically, the on-course activations have been things like the inspiration zone with encouraging quotes put up by Alaska Airlines in Seattle. The only one I noticed at this race was the Toyota zone DJ.
Overall, I had a good experience on the course. Post-Dopey I was walking, and I didn't stop at Bosa Donuts this year, but the weather was gorgeous and the course has some scenic spots. I figured this out around mile 11, when I was thinking I'd never run this race again but then realized it was because the race wasn't meeting my expectations—ALL expectations set up by the pre-race emails.
Tailwind. Side note, remember how I tried Tailwind at the expo? I mixed some up for the race and carried it with me. Instead of taking Powerade during the race, I sipped on Tailwind throughout the course. (I did take a few cups of water at some of the aid stations, but no extra fuel.) I only carried one bottle (size: Camelbak podium, Nuun bottle) and it lasted the entire course. I never got sick of the taste, which is very light. My tummy stayed happy the entire time, and even after the race I wasn't starving and ready to hoover all of the foods. I'm so excited to have found Tailwind! If you haven't tried it, you really should!
Finish line. The finish line was just like it has always been, with some adjustments to the post-race snacks. I grabbed a bottle of water and a post-race chocolate milk as I usually do (though Gatorade was also available). I took a banana. Snacks consisted of a granola bar (the plain hard granola kind), pretzels, and Pringles.  Personally, I really miss when the granola bar was a Power Bar (the thicker ones with the cake-like consistency); everyone who knows anything about sports nutrition knows you're supposed to put some protein in the tank within the first 30 minutes after an endurance event. (This made me extra thankful for the chocolate milk!) I also miss the Del Monte fruit cups, though they were logistically a bit of a pain.
Finisher Festival. Rock 'n' Roll Arizona has one of the best finisher festivals of the series! We had a great band, per usual, and a series of food trucks from the Maine lobster guys who were on Shark Tank to a truck that served really great pretzels shaped like giant moustaches. It's a great atmosphere, and a ton of people come to watch the band. We had great weather, though it was very, very sunny. Normal for Arizona, but kind of brutal after running a race.
Bling. The medal is cute, and features a cactus and bright colors. Unlike the generic design for the race shirts, the race medals this year are more race-themed, though to date every medal revealed is a guitar-pick shape with brightly-colored and cartoony artwork. The ribbon is a wide, satin-y ribbon with a colorful design and the race information, and I expect these will continue to be the standard (especially after the strong runner feedback several years back requesting them).
Marathon Zone. As I mentioned, I didn't run the marathon this year (though the year I did run the marathon, I would have loved to have a marathon zone!). The Marathon Zone was one of several special perks just for marathoners. This was part of the focus on the race experience (and, I assume, added to assuage the hurt feelings of the marathoners who signed up to run Arizona last January and thought they were getting a marathon finisher jacket). Other marathon specials were the bananas on the course, and a red carpet (literally) at the finish line. Back to the Marathon Zone, which was a separate area for marathoners only. Inside there was a separate spread of food, including pizzas and Snickers bars, and a massage tent with free massages.
While the theory was nice, the concept was poorly executed. For one, there was no shade at all in the Marathon Zone, other than the massage tent. As I mentioned earlier, the mid-day finish meant straight-on Arizona sun for the finish. The Snickers bars melted completely (I saw examples). There were zero marathoners sitting on the chairs out in the full-sun. In contrast, the VIP area had umbrellas over at least some of the tables. For two, the Marathon Zone was far from the stage so it wasn't possible to watch the headliner concert and enjoy the pizza and massages—you had to leave the area to watch the concert. In contrast, the VIP area was within the sight-lines of the stage. Finally, the entire marathon zone was shut down before the marathon course was finished. In other words, even if you finished the race within the time limits, you might not get to enjoy the amenities because they had already been disassembled. (This is the case for some friends of mine.) If you are going to have special amenities for the marathoners, they should be available to ALL marathoners who finish within the course time limits. (Instead, random people were handed entire pizzas as they shut down the Marathon Zone, while my marathoner friends arrived to find an empty field.)
Ultimately, I'd run this race again–and recommend it to you, too. Next time, I won't let the pre-race hype emails set up my expectations though. It's still early in the season, and there was a post-race survey that I'm sure plenty of runners filled out, so I'm sure the proud new owners of Rock 'n' Roll have plenty of information. I hope they choose to carry on the Rock 'n' Roll legacy of responsiveness to runner feedback–and maybe tone down the promises in the pre-race emails.
Did you run Rock 'n' Roll Arizona this year? How was the marathon? The 5k? The mile? Will I see you at any of the other races I'm planning to run this year?
Where else will I rock 2018?
San Francisco
San Jose
Seattle
Los Angeles
Chicago
San Dieg0
San Antonio
Las Vegas
Denver? New Orleans? Hm…
Post Footer automatically generated by Add Post Footer Plugin for wordpress.
Follow my blog with Bloglovin
Imagine The Color Run–self-identified as the happiest 5k on the planet–and a yoga studio had a baby. What do you get? Poof! Black light yoga with freebies and confetti! What The Color Run did for the 5k, Soul Pose yoga (a project of the people that brought you The Color Run) does for yoga. Since I had a good time at The Color Run (see the review linked near the top of this post), I figured I'd try Soul Pose, "the happiest yoga on the planet." Even though I know I'm an over-educated, slightly anal-retentive yoga teacher, who could resist black light yoga with body paint? After all, it's good to mix it up every now and then. (Note that some of the events are NOT black light yoga, but are held during the day–see the website for more information.)
Oh hey, a disclaimer here: if you're a yoga purist, if you get upset that people call a class that is nothing but poses a "yoga" class, if you object to posture practice without meditation and pranayama, if you want to have a dialogue about the Yoga Sutras or the Pradipika, if you want to use every class to debate whether American yoga is cultural appropriation or a new creature, this isn't for you. You'll be miserable. If you can let go of your expectations and think of this as a black light party where you do some physical practice stuff, you could potentially have a good time.
Step One: Get On The List. I can't remember where I first heard of Soul Pose yoga, but I added myself to the mailing list and started following them on Twitter so I could be the first to hear about when there would be a Soul Pose near me. I read the website, which promises that Soul Pose is for everyone, even if you "have never set foot on a mat." Once the date for the Portland session was published, I waited for registration to open.
Step Two: Register! Registration for a Soul Pose event includes a yoga mat, a sweat towel embroidered with the Soul Pose logo, a "namaste" bracelet, a confetti pack, and access to paints before the session. (More on these perks later.) During the first week of registration (September for a December event) there were also extra gifts, depending on which day you registered. I'm a bit of a sucker for hoodies, so I registered the day the gift was a zip-up Soul Pose hoodie. My co-worker T wanted a mat bag, so she registered on a different day. We had a choice of four different sessions in Portland (8:30, 11:30, 2:30, 5:30), which is something of a yoga mecca–seriously, there are as many places to do yoga here as there are in San Francisco, which is ground zero for yoga in the United States. Registration was around $20 plus a registration fee from Active.com (but since I am an Active Advantage member, those fees were waived as a perk of Active Advantage membership). Pro Tip: If you run any races that use the Active.com platform, it's probably going to work out in your favor to join Active Advantage. The annual membership is like $70, but includes a refund of registration processing fees for events that use the Active platform (up to $10 per event), a refund of the cost of your fifth event of the year, a free pair of Pro Compression socks (value $50), the opportunity to win free race entries and monthly gear giveaways, and more.
Step Three: Hurry Up And Wait. Then, the wait. In between registration and the event, Soul Pose sent out a couple of offers, like a Black Friday/Cyber Monday special. In addition to the events, you can also purchase Soul Pose gear, from my hoodie to yoga blocks to water bottles and other clothing and props. I think I got a reminder email, and just before the event there was an email with an event guide, basically laying out what to expect, when and where to arrive, etc.
The Happy Day! While lots of event guides advise you to arrive early, and it seemed a little extreme to arrive an hour early to check-in for a yoga class, I managed to get my butt (and a minimal amount of stuff–the Event Guide told participants to bring a water bottle and not much else, due to space limitations) on MAX early enough to arrive about an hour early. There was a HUGE line, stretching well outside the venue and it was cold. (Portland-cold, not Midwest-winter-cold, but still.) Given the space they rented, they could have arranged the line so more of it was inside if they had shifted the footprint of various booths. While waiting I checked out the line. It was largely composed of stereotypical American yoginis–thin, female, white, well-dressed–including a higher-than-average number of containers of kombucha. I saw exactly zero men. I did see some not-thin yoginis which made me feel better (I think yoga is for every body, not just waifs), and some moms who had brought their kids. The line did keep moving, and once I got to the front it was one quick scan of my ticket (scanner = iPad mini, ticket = email on my iPhone) and I was handed my hoodie, towel, and bracelet; with a quick "your mat will be waiting inside" and a welcome, it was off to find the paint.
Body Paint Was Limited: Bummer. I wish I had known that there wouldn't be very many paint markers, and that many of them would already have run dry or dry-ish after the first session. The white should have really popped under the black lights, but it was so dry that I had to kinda stab myself with the marker to make it paint, and the color was washed out. The green one worked pretty well, but two of the markers I grabbed were so dry that they didn't produce any paint at all–and there had only been one session before the one I attended. Pro Tip: Plan ahead, especially if you are in a later session. Buy a set of day-glo poster paints and some brushes, and bring them with you. (Poster paint is non-toxic and washes off with soap and water. The day-glo colors super pop under black light. You could paint yourself at home, but you run the risk of smearing it, or having it dry and flake off before you arrive.)
Venue: Adequate, Not Great. Soul Pose took place at the Portland Expo Center. Initially I was pretty excited, as I was thinking about all of the external bits: plenty of parking, easy access to public transit, big indoor space. I hadn't thought about the yoga practice itself. While the room was big enough–our "sold out" session had room for at least another 50-75 people in it–it wasn't a great space for yoga. The biggest issue for me is that the floors are the kind of polished concrete that you find in every convention center and were not at all compatible with the "yoga mats." I had to put that in quotes because yoga mats ordinarily have a slight component of padding, and a somewhat serious component of traction. This is why yoga mats used to be called "sticky mats," and why many modern yoga mats are made of, or surfaced with, rubber. Unfortunately, the Soul Pose mats are very lightweight, stiff, thin foam. They have no traction at all and slid on the polished floor. During the practice my mat also puckered up when I stepped my foot from place to place. Pro Tip: Skip the Soul Pose mat entirely. Bring your own mat. If you're afraid your body paint will mess up your mat–and it might–or you want to paint your Soul Pose mat, bring a regular yoga mat to put under your Soul Pose mat. It's likely going to make the balancing poses harder due to the squishiness of the Soul Pose mat, but it will keep your mat from sliding around.
What is @SoulPose? @TrainWithBain tried it out, and she's spilling the dirt (and the confetti!). #yoga #blacklightClick To Tweet
Another thing that bears mentioning: the temperature. It was cold inside that expo room, and the room had a polished cement floor (which you touched during parts of the practice). Cold! The organizers should have warmed the room up better, whether by space heaters or the heating system, as even a "warm-up" doesn't keep the body warm when the ambient temperature is cold. I get that it is hard to manage temperatures in rooms filled with people, as I've been to a million and one conferences and convention centers, but I hadn't expected the bare room and the cold floor. Oops. Pro Tip: wear long tights/pants and light layers. If I had known the room in advance, I would have brought toe-less socks  and arm warmers to start class. I probably would have done the entire class in long sleeves if I'd had the option.
The Rig: Festive and Theatrical. While I found it a little weird to make a human tunnel to "run in" the instructor (like a football team running a cheerleader gauntlet on the way into the stadium), but whatever, okay. There was a small, round elevated stage for the instructor; when we entered the room the mats were arranged in circles around the stage. There were white party lights strung from the stage to several points outside the circle of yoga mats, and multiple black light sources that hit most of the yoga mats with almost full coverage. Honestly, it was kind of a fun set-up for the instructor (versus rows of mats with the instructor in the front) and the black lights did their job. Pro Tip: wanna glow? Wear white or day-glo colored clothing. Make sure your body paint is solidly colored-in, too. Other good options are things that have lights, or those snap bracelet glow-sticks. Need extra help or an example of the poses? Get as close to the stage in the center as you can.
Instruction: NOT For Beginners. I only went to one of the four sessions, and each had a different instructor. I'm likely biased because I'm an instructor myself. I don't know how many people were in the room, but it was definitely over 100. There was one instructor, and one assistant. This was inadequate coverage for the number of people in the room who needed help. When I say "needed help," I don't mean "man, their poses were lame." What I mean is that I observed several things that were potentially catastrophically unsafe (like "do it this way, and you're 80% likely to sprain that joint") and that a tiny bit of assistance could have made much safer–and much more comfortable!–for the participants and their knees and ankles. (Especially since the mats were all sliding on the floor.)
There was no instruction as to how to get from one pose to the next, which concerns me as an instructor because most yoga injuries that are not catastrophic (think falling on your head), or long-term-misuse injuries happen during transitions. For example, to safely transition from a right-sided Warrior I to a Warrior II (and avoid tweaking a knee, etc.) you not only turn your hips to the left, but also step your left foot towards the right long-side of the mat (which gives your pelvis the room to move). It's important to keep your right knee over your right ankle (as if you let it slide further forward and you lose your balance while moving that back/left foot, you could mess up that knee). Yet the instructor just said "Open up to Warrior II." There was no instruction on the things that tend to bother beginners the most, such as what to do if your wrists are sore from so many downward-facing dogs. There was no instruction on where to point your toes, which is one of the most basic points for any pose. (For example, I saw a dozen people doing a right-foot-forward Warrior I pose where the right foot was turned in such that the right toes were pointing to the left corner of the mat or rotated even further.) I was also confused when the instructor talked us into what she called "Pyramid Pose" because that's what I did–following her instructions to face both feet towards the front of the mat–and everyone around me was doing a wide-legged forward bend!
My guess is that the instructors (all of whom were drawn from the local CorePower studio chain) had only done the CorePower 200-hour training, had no specific teacher training on how to teach basic yoga to beginners (honestly, this topic is almost completely ignored in most 200-hour teacher training programs), and lacked extensive experience teaching to raw beginners. I'd love to see Soul Pose run a continuing education class for teachers who want to teach for Soul Pose, focused exclusively on clear instruction for those who have "never set foot on a mat" as their advertising said this would be a great experience for them, yet didn't cater to that level of inexperience at all.
Pro Tip: don't expect to be taught how to do yoga at Soul Pose. Ask a more experienced friend to come with you, or at least to review some of the basic yoga poses before you go: downward-facing dog, cat-cow breathing, warrior I and II.
Instructor Positives! The instructor did a good job creating a chill atmosphere. She reminded everyone to have fun and enjoy the practice, which was definitely keeping with the "happiest yoga on Earth" vibe. Everyone was reminded to take child's pose whenever they wanted to, and there were a significant number of breaks where we stood in mountain pose (tadasana) to breathe, which is kinda refreshing. Also, unlike the "spiritual sandwich" model of yoga class–you know, something heart-felt and mushy at the beginning and the end without much besides posing in between–our instructor did a good job of weaving positive messages throughout the class. She had a great personality for teaching, and seemed genuinely grateful for the opportunity to teach with Soul Pose. Pro Tip: show up with an open heart and an attitude of gratitude!
If you're an experienced yoga practitioner, and don't need much in the way of alignment instruction, you're going to be fine. I can't say you'll be challenged or get an "intensely physical class" as promised by the website, but you'll likely get your sweat on and have a good time.
The "Block Party." The Event Guide and the emails mentioned a Block Party, which I figured was going to be like a typical "yoga mall" with vendors trying to sell everything under the sun that might be tangentially related to a (western) yoga (posing only) practice. Instead, it was a curious mix of sponsors and other vendors. There was a Soul Pose boutique (selling the same things that are on the website), a vendor selling what I think were Christmas ornaments, and one with yoga-themed headbands. The Bakery on Main had gluten-free granola to sample. La Croix handed out ice-cold cans of La Croix (and I'm a huge fan!). White Claw hard seltzer (yes, that does mean alcoholic) was there sampling their three current flavors. Overall it was very low-key.
If Soul Pose asked me for tips: I'd advise them to (1) pick a venue where the floor had carpeting (like a hotel ballroom) or a texture to keep the mats from slipping; (2) bring in another 10 assistants per session who have experience working with first-time-yoga-class-attendees; and (3) select a teacher who is skilled in teaching to beginners and not just in keeping the vibe. Also, why are you calling the bracelet a "namaste" bracelet when it's like a Pura Vida style bracelet that says "Soul Pose" (not "namaste") on it? Oh, and a coat rack would have been really helpful too–December in Portland is chilly!
Would I do it again? Sure! Who doesn't want to drop a squat into malasana and then throw confetti?? (Okay, so it was a wee bit annoying to be picking confetti out of my bra after class, but hey–the risk-reward analysis says when in doubt, throw the confetti.) I'm pretty sure this was the first Soul Pose yoga event in Portland, so just like an inaugural race there are some kinks to work out. Next time, I'm taking my own pro-tips (see above) and especially my own body paint.
Post Footer automatically generated by Add Post Footer Plugin for wordpress.
Disclosure: absolutely nothing in this post is sponsored content. Every single word and idea is my own. The giveaway in this post isn't sponsored either, except by me, and neither are any of the associated upcoming giveaways. I have clearly labeled the affiliate links, which give me free stuff if you subscribe (and you get extra goodies too).
Can I Stuff Your Stockings?
Christmas stockings were a HUGE deal in my family growing up. Grandma had knitted each of us a fancy stocking: the kids had green, white, and red with our names and a different Christmas-themed item in each band, with a giant pom-pom at the toe; Mom's stocking had a grandma figure with soft fluffy hair, and Dad's had a Christmas tree with little sequined ornaments.
As a kid, the Christmas stockings were the only things we were allowed to open on Christmas day before Mom and Dad got up. There were traditional Christmas-y items like candy and little toys, but also practical things like toothbrushes and socks. Once we got older and moved out–and effectively moved the Christmas celebration to the Friday morning after Thanksgiving–the Christmas stockings had all the goodies (and a check).
This year, I'm celebrating the holidays by stuffing YOUR stocking! My plan is to post a different giveaway each day (be sure to follow @TrainWithBain on Instagram) but don't hold me to it–we've all seen what can happen when you get too attached to a plan.
On the 1st Day of Christmas: Subscription Boxes?
Subscription boxes are everywhere these days–there are even entire blogs devoted to nothing but subscription box reviews. Some boxes are monthly, while others are quarterly. The least expensive boxes start around $10, while some of the quarterly boxes cost $100 or more. There are subscription boxes for every niche, and even sub-niches within those. Need a dog subscription box? There is BarkBox for dogs, or maybe PoochPerks is more what you need; if your dog chews stuff there is BullyMake for dogs who are heavy-duty chewers, if you prefer to get a box from your usual pet food supplier then Chewy.com has GoodyBox. For runners, there is Runner Box, Stride Box, Runner Crate, Challenge Box (aimed at FitBit users), Fun Run Box, 5k Crate, and more. Whatever you are into, there is a box for you.
Birchbox was the first box I tried. As a woman who has always sucked at the "girly-girl" stuff, I basically had no idea how to buy makeup. My basic routine was set by the drugstore makeup I bought in high school, and the one or two foundations I had sampled at department store counters. (Remember when that's where all the cool kids bought their makeup?) I liked the idea of getting to try samples of products and discover what might work for me before committing to full-sized products. Since I hate wasting money and creating garbage, it pains me to buy a full-sized product and then discover I hate it and end up wasting the rest of it. Birchbox seems focused on high-end brands, many of which I had never tried. My samples often included perfume (and despite my lack of girly-girl knowledge, I love perfume). Anything you like, you can order a full-sized product from the Birchbox shop.
Later I found ipsy (this is an affiliate link), which includes a makeup bag with the goodies each month. Ipsy seems more customized than Birchbox, and samples change based on your ratings of prior samples (including what you think of the brand, type of product, color, and more). I've loved some of the pouches, and sometimes use them instead of gift wrap for small presents and gift cards. The brands in my ipsy often include K beauty brands, and are generally brands I'm unfamiliar with–it's good to broaden my horizons. Like Birchbox, you can opt-out of a category of products, and edit your profile to emphasize what you like. Also like Birchbox, the products in your monthly box are a surprise until they show up–though you can take a sneak peek by clicking through the email. Each month there are special deals on products featured in ipsy bags that you can find on the website. Ipsy also has monthly giveaways. Ipsy has the option to pause for a month, but only for one month. (I currently have a few invites to send a free glam bag, so let me know if you think ipsy might be for you–I'll happily send you one.)
Somehow Julep (this is an affiliate link) found me. Julep started out as a nail polish subscription box, with two polishes and accessories such as buffing blocks or quick-dry drops in each box. Julep has since branched out to skin care and a full makeup line. With Julep you take a quiz that assigns you a style. Each month there is a curated box for each style. On the 20th you can peek at your curated box–if you do nothing, it is automatically sent to you. You have the option to take your box, choose another style's curated box, or mix and match to make your own box. You can also skip your box, or have it sent to a friend instead, but you have to choose before the selection window closes. (Otherwise, your box is auto-shipped…and when you get busy, it's easy to miss that window.) I've built up quite the color collection, so I also branched out into their makeup and skin care lines. I'm a huge fan of the gel eyeliners, and the solid face cleaners (great for traveling because they are carry-on friendly). Some Julep products are now available at Ulta.
The one problem I have run into–and more with Birchbox and ipsy than with Julep–is that sometimes I get things that I can immediately tell are just not for me.  Or sometimes my preferences are so clear that I get multiple items that are very similar (like eyeshadows in the same shades, or two different brands of the same makeup brush). Generally my friends score when that happens. Some things make great stocking stuffers and mini-gifts, too.
Guess what friends? Time for YOU to score. Before I moved I barely had time to breathe, much less sort through my stuff before I packed. When you move and start working the new job immediately, that doesn't leave much time to unpack and sort and arrange, and I have continued to travel all over the place to run, so it wasn't until Thanksgiving that I had the opportunity to sort through the beauty stash. It's bigger than the space designated to hold it, so let me stuff your stocking?
The first item in this stocking stuffer package is a brand new hair dryer. While I still use the hair dryer I got as a gift with purchase when I bought some leather sneakers (a la the Reebok princess line) back in 8th grade, I do have a backup (which I bought from Birchbox). I then got a super nice one as part of a thank-you box for being a Women's Health Magazine Action Hero–and I haven't even opened the box! There's a list of what else is in the prize below, but let's get to the good stuff. Here's how to enter:
Also in the prize package:
Panasonic nanoe Hair Dryer, model EH-NA65-k
4 ipsy cosmetic bags (bags are empty and unused)
TrainWithBain's favorites from Julep, all full-sized!

Glow highlighting powder
Love Your Bare Face detoxifying cleansing stick
It's Balm—2 colors!

Flamingo pink crème
Electric coral crème

Color that treats nailpolish—2 colors!

Katherine (a dark purple cream)
Channon (a shimmery full-coverage white)

Kaolin Clay konjac sponge
When pencil met gel eyeliners in gilded gold shimmer and ultraviolet

Toni & Guy casual sea salt texturing spray 2.5 oz
Makeup brushes

Clinique eyebrow tamer and eye makeup combo
Bare Escentuals retractable brush with cover
Shmissglam small contour brush
Beaute Basics contour blush
Beau Gachis smudge brush
Crown Brush pointed crease brush
3 brushes from Luxie Beauty:Pap

Medium angled shading
Blush
Flat top

Paper masks:

Nature Recipe Honey
2 Etude House Olive
Sephora rose

Versace single-use perfume samples
Calvin Klein euphoria perfume samples (2) spray
Elizabeth Arden pure finish mineral bronzing powder
Derma E hydrating day cream with hyaluronic acid 0.5 oz
Ruffian nail laquer in nake (neutral beige/cream) 0.17 oz
LAW nail polish in Peri Or Whatever (light periwinkle cream) 0.37 oz
Ole Henrickson truth sugar glow polishing mask 0.3 oz
J Browza brow pencil
Make Up For Ever Aqua XL in black
Ciate London Wonderland gel kohl liner in black
M skin Y Theorem Repair Serum 0.35 oz
Tarte Tarteist lip paint in delish (a neutral rosy brownish pink)
Nomad highlighting powdwer (sample size)
Elizabeth Mott, Whatup Beaches matte bronzer (sample size)
FAB First Aid Beauty Ultra Repair Cream 1 oz
The Organic Pharmacy lip and eye cream 0.35 oz
Clinique samples:

Dramatically different moisturizing lotion+
Turnaround Cream
Moisture Surge

SK-II facial treatment essence
Crystal body deodorant towelettes
Sweet Spot wipes
Nano2 natural deodorant
Maybe a few surprise bonuses!
Post Footer automatically generated by Add Post Footer Plugin for wordpress.
SAVE YOUR MONEY, SAVE YOUR MIND!
First there was Black Friday, allegedly named because it is the first day of the Christmas shopping season and when retailers' books go from red to black. (This was eventually ruined by the appearance of Christmas stuff on store shelves in September.) Then there was Cyber Monday, when Amazon and all the other .coms of the world offer deals to relieve you of whatever money you didn't spent on Black Friday. As Wal-mart began to displace the beloved "mom and pop" stores that were on mainstreets in towns across America, and people realized where you spend money has a direct impact on what your world looks like, the "Shop Small" and "Shop Local" movements brought us  Small Business Saturday. Sure, I appreciate the season-of-buying as well as the sales, but a ton of this spending is mindless.
Then came #GivingTuesday. I personally have plenty. I'm thankful. I'm spending some of my time going through all the things I moved and parting with the things that could help someone else, but are not really serving me. (I did a lot of this before I moved too–I even gave away a big carton of books!) With the advent of Kondo-izing and Swedish death cleaning, I hope you and your family have all of the stuff you actually need and maybe you are even living with an eye towards not acquiring more stuff you don't. Sure, things wear out and need to be replaced, and new gadgets come out that are critical (or at least useful). It's not like clothes now last forever or shopping is over. But let's be thankful. For me, part of being thankful is giving back to others who are not so fortunate. I'm really lucky to work in an office that supports all kinds of community involvement. I've barely been here half a year, and we have fundraised for a Race for the Cure team, donated hundreds of new or gently-used coats and warm clothing to homeless teen services in Seattle, given to Hoop Camp for the developmentally disabled, contributed to Lawyers Against Hunger, supported the Campaign for Equal Justice, and more.
NOTE! IMPORTANT SAFETY TIP! Before you give, make sure the organization is what it says it is, and that it will use your money responsibly. Check out Charity Navigator, or GuideStar for more information.
If you have what you truly need, I invite you to consider giving money to an organization that is helping to make your world a better place. Last year I solicited suggestions from my friends. This year, here are my own top choices.
Encourage your friends to give this #GivingTuesdayClick To Tweet
SAVE THE NATION!
I couldn't decide on the best way to organize my favorites so these are in no particular order (not alphabetical, not by how much I value the work they do, just randomly there).
Southern Poverty Law Center. It's not just about the south. Their slogan is "Fighting Hate. Teaching Tolerance. Seeking Justice." The SPLC documents hate crimes, provides legal services, develops educational materials for children and adults, and monitors news outlets for stories about discrimination based on race, gender (including gender identity), sexual orientation, and economic status. SPLC News This Week is a weekly email covering these topics. On Giving Tuesday, a generous donor has pledged to match the first $300,000 of donations, through midnight. For a limited time, donors who give $50 or more can send a special card about SPLC's work to an honoree. If you select this option, may I suggest sending the card to a government official? http://www.splcenter.org
Electronic Frontier Foundation. EFF works to protect the rights of everyone on the electronic frontier through technology, activism, and legal action (also called "impact litigation"). Some of EFF's projects this year including suing the Department of Homeland Security to challenge the escalation of warrantless device searches at the U.S. Border, fighting NSA surveillance programs and forcing disclosure of signficant documentation about mass spying (ON US, the US CITIZENS!), blocking invasive web trackers through the Privacy Badger browser extension, addressing the growing power social media companies have on speech through the OnlineCensorship.org website, and so much more. (Why yes, I did just crib that from the email asking me to renew my membership!) Like NPR, you can choose a free gift at some levels of membership, and members received discounts on EFF events and merchandise. EFF is a 501(c)(3) nonprofit. http://www.eff.org
College/University/School. Pick one. The cost of higher education–and that includes trade schools–has gone through the roof. There's no reason why only rich kids should get to have a post-high-school education. The pre-K to grade 12 schools aren't exactly well-funded either. Create a scholarship, donate to a department, sponsor a club, or find some other way to help keep education accessible to all who desire it.
ACT LOCALLY!
For every group I know about and have listed below, I am certain there is a similar group where you live. National charities are great, and sometimes being national in scope is the best way and most efficient way to accomplish goals. (We don't need every city to have an EFF, for example.) Other times, smaller organizations can accomplish tasks more efficiently than larger ones, or a local organization can better serve the population where it operates.
The Lawyers' Campaign for Equal Justice. CEJ funds Legal Aid, which provides civil legal services to low-income and elderly Oregonians. Legal Aid tends to the basics and can be the difference between life and death, or safety and homelessness. CEJ funds help people fight illegal evictions, secure safe housing, get access to medical services, and escape domestic violence. You can read some of the success stories on the CEJ website. (Regardless of what you think of lawyers, those who work for Legal Aid do some of the most difficult work for some of the lowest pay. Without CEJ, Oregon's Legal Aid program wouldn't exist.) Poverty in Oregon is on the rise, and the demand for legal services is too.  http://www.cej-oregon.org/
East Bay SPCA. Yes, I now live in Oregon, but East Bay SPCA is the group that united me with my current kitty-love, Professor Nick Sterling. The Professor started his life in another shelter, where he was adopted. At some point things went sour, however, and eight years later he was rescued from a hoarding situation and returned to that same shelter. After languishing there several months, the East Bay SPCA identified him as a cat they might have a better chance of re-homing and took him in to their Oakland shelter. Poor kittyboy was there for months before we found each other. In 2016 (when Nick and I got together), East Bay SPCA adopted out 3,417 animals and fostered another 938. He had been there so long that he was free (his adoption fee was waived) but I donated since the cost of caring for an animal before it is adopted always exceeds the adoption fee. East Bay SPCA has multiple programs to help people keep their pets, including help finding pet-friendly housing, behavior resources, a pet food pantry, free wellness clinics and medical care assistance programs for those who need financial help, and a pet survivor placement program (to help fluffy find a home if you die first). They even have a special Second Chance Fund to help older animals find new homes. East Bay SPCA is a nonprofit funded by fees and charitable donations. http://www.eastbayspca.org 
Oregon Food Bank. Even in relatively prosperous-looking areas, food insecurity runs rampant. It's not just rural Oregon that needs the food bank pantry shelves stocked–it's Portland, too. You can read more about how hunger devastates children here. Delta Air Lines will match any gift of $25 or more, up to a maximum of $15,000. https://www.oregonfoodbank.org/
With Love,. Their mission statement: "With Love, exists to support foster families by providing safe, clean and quality clothing and supplies to children ages 0-5, while exuding love and honor." Foster care for young kids is expensive–they outgrow clothes quickly and need developmentally appropriate toys–and it generally isn't the rich people who take in foster kids. This year I'm participating in "Stockings With Love," a stocking stuffer program for kids in foster care. All I have to do is buy 8-10+ items for either the 0-24 months group or the ages 2-6 group, put them in a bag, and label them with the appropriate gender and age. With Love, asked that donors NOT choose candy or food, and provided a list of suggestions. You can lazy-web it by going to http://www.withloveoregon.org/amazon to buy suggested items and have them sent right to the organization. Learn more at http://www.withloveoregon.org
SAVE THE WORLD!
Pencils of Promise. Education is something we take for granted in the United States, where state and federal laws protect every child's right to an education. For $75, you can fund a kid's education for the entire year. PoP promises that 100% of your online donation will directly support their education programs. (Read: NONE of your donation will pay for the costs of fundraising, administration, etc.) Donations build schools, train and support teachers, and keep kids in school supplies. PoP also has a handwashing initiative, WASH, which teaches kids about water, sanitation, and hygiene. You would be absolutely shocked at the amount of death and disease that could be prevented by a bar of soap and knowing how to use it (and equally shocked at how few of us have the luxury of soap-on-demand with clean water).  https://pencilsofpromise.org/
Gazelle Foundation. Access to clean, healthy, safe water should be a human right–but it's not. In Burundi, people can spend four or more hours every day just to get clean water. This is a huge waste of potential for children (who should be in school), and for adults (who should be with their families). The Gazelle Foundation has nine water projects scheduled in Burundi for 2018, each of which will change the lives of people by reducing the 3+ mile trek now required to get water to 250-400 meters. That's huge. Why Burundi? Burundi has a very high child mortality rate, largely due to lack of water. Waterborne contaminants are the leading cause of death in Burundi. To date, Gazelle Foundation has provided 80,660 people clean water FOR LIFE. That includes 24 schools, churches, and hospitals, 126 miles of clean water pipe, and the creation of 4,200 new jobs in Burundi.  https://www.gazellefoundation.org/
Back on My Feet. Homelessness isn't an intrinsic part of anyone's identity–it's a condition some people experience, many through no fault of their own. BoMF combats homelessness through the power of running, community support, and essential housing and employment resources. It operates in 12 major cities. As runners know, running builds confidence, strength (including mental!), and self-esteem. These are all qualities you need to succeed, and come back from a major blow to your self-worth and identity. Changing the way we think about and address homelessness is revolutionary–which is why I put this in the Save the World category. On Giving Tuesday, the Bill and Melinda Gates Foundation is matching all donations. https://www.backonmyfeet.org/
Finally…SHARE?
There are a million ways you can help others with just a few dollars. If you have other charities you support, please leave a comment and share that information with others?
If you found this useful, would you please share it?
Post Footer automatically generated by Add Post Footer Plugin for wordpress.
Following last year's smash hit catalogue of deals to support your sweaty and fit life, I've decided to reprise the original post. These are listed in approximately alphabetical order. (Last year I categorized them all, and that was a pain in the butt.)
Here's the scoop:
I'm reporting the deals as I learn about them, which is primarily by email and social media–reach out if you've got scoop that I don't! My goal is to include the what (what's the deal?), the how (how do I get in on it?), the where (what's that website again?), and the when (how long until it expires?). Not every deal is providing me with that level of detail, of course. Assume that (1) all the information below is all the information I have on the who, what, why, where, when, how; and (2) I am relying on the accuracy of information reported to me by others. It's highly likely I will update this page multiple times between now and Giving Tuesday, November 28, 2018.
Affiliate links, if any, will be clearly indicated per my Integrity First policy. TrainWithBain has sole authority to determine what to include on this list (though suggestions and comments are welcome).
If you happen to live in Portland, Oregon (or be shopping there), download the Little Boxes app and check out pdx.shoplittleboxes.com for information about all things local!
Psst! Why not click here to let your Tweeps know I gathered up all the deals for runners and others who sweat? I'll keep adding, you drop comments! #TeamWorkClick To Tweet
Here are the deals:
100 Half Marathons Club. Lifetime membership for $50. Open to new members only, no discount code needed. Good through Monday, November 27th. http://100halfmarathonsclub.com/
22 Days. Vegan meal delivery plans. 30% off with code YESPLEASE. Restrictions apply, deal ends November 27. https://www.22daysnutrition.com/vegan-meals 
Aaptiv. Fitness workout app with music-driven, trainer-led workouts. 50% off a year of unlimited access ($49.99 total). http://aaptiv.com 
Aftershokz. RSVP to http://exclusive.aftershokz.com to get in on the deal. AfterShokz will send you an invitation link, only valid for the first 1000 orders! #GiveGoodVibes
Amino Vital. Pre-workout, hydration, and recovery beverage mixes. Save 30% off site-wide with code HOLIDAY through November 27. http://www.amino-vital.com/store
Amrap Nutrition. All AMRAP products are 50% off. http://amrap.us/50offAMRAP
Apera. Bags for sweaty and fitness types. Spend $175 and save 30% through cyber Monday. Spend less and save 20%. http://www.aperabags.com
ASICS. Running shoes, athletic shoes, clothing, and more. 30% off select styles with code BLACKFRIDAY.  http://www.asics.com
B Yoga.  Yoga clothes, mats, and props. 30% off, no code needed. https://us.byoganow.com
Barre3. Books, subscriptions, clothing and more. Sale prices listed on website–includes Handful bras, and some DVDs are just $3! Ends Monday. https://shop.barre3.com/collections/sale
Bay to Breakers. May 20, 2018. Special pricing through Monday. Adults: $49.99; Child (Under 18): $24.99; Centipede (Groups of 13 or more): $5 per person discount; VIP: $119.99; Breakers Bonus – $10 add-on this weekend only (normally $20 – that's 50% off!) Register here: https://events.racepartner.com/baytobreakers
Best Damn Race.  Use code BLACKFRIDAY2017 to save on any race in Jax, Safety Harbor, Orlando, or New Orleans. Expires November 26. http://www.bestdamnrace.com
Beverly International. Nutrition for athletes and bodybuilders. Discount code BFAB. (1) 25% off any order up to $100 at regular price; (2)  30% off if your order total is from $101 to $150; (3)35% off if your total reaches $151.00; (4) 40% off if your total reaches $200.00 or higher before applying your discount code. https://beverlyinternational.com/store/
Blue Ridge Marathon. April 21, 20178. This *is* "America's Toughest Road Race." I had a glorious DNF last year when the race had to be black-flagged due to weather and it was one of the best races I had all year. Score 20% off the price (but not the elevation change!) using code RUNBLACKFRIDAY.  http://www.blueridgemarathon.com/
Bombas. Great socks that give back (for every pair you buy, a pair is donated). I'm personally a huge fan and have these in my sock drawer and have given them as gifts. If you haven't looked lately, they have  expanded from the original lineup of cotton "sweat sock" styles and now have dress socks, more colors, and wool. Get 20% off with code HOLIDAY2017. Combined with the box/set/pack discounts, you could save 35%. https://bombas.com/
Brooks Running. Shoes and clothes. Various specials, like 45% off Glycerin 14, 35% off sports bras, and free shipping. http://www.brooksrunning.com/en_us/offers-and-promotions.html
BUFF. If you read the blog you know I'm a huge fan and own a BUFF wardrobe.  Now through Cyber Monday, all sorts of things are 50% off.  http://buffusa.com/shop-buff/sale.html
Buffalo Marathon. I highly recommend this race! (Check out my review and review and review.) $10 off the half or full, May 27, 2018 with code BLACKFRIDAY. Offer expires Friday, November 24th at midnight. https://www.buffalomarathon.com 
Bumbleroot. Baobab-based hydration powder. 25% off orders over $40 with code 25THANKS; 30% off orders over $75 code 30THANKS; 40% off orders over $100 with code 50THANKS (yes, the email said 50 on the code…) https://shop.bumblerootfoods.com/
Bunny Butt Apothecary. I'm a fan of this small business that makes soap, body cream, and other body care products. The Whipped Cream in 'Let Them Eat Birthday Cake' scent is my favorite. You can shop at https://bunnybuttapothecary.com/ or shop their Etsy store. 25% off your order at either location through Cyber Monday, with code BLACKBUNNY17.
Buti Yoga. Pre-order the new Buti Sculpt DVD for $29.99 (regular price $39.99) and receive a free digital download if you order by 11/24. Sculpt DVD ships 12/5. Black Friday only deals include 20% off clothing, discounts on certifications, and more https://butiyoga.com
ChiRunning and ChiWalking. Take 25% off the online store (excludes workshops and events). Use code THANKS through Monday. https://www.chirunning.com
CLICK. Coffee and protein! 15% off all merchandise (Click and swag), with code BlackFriday17. https://www.drinkclick.com
The Clymb.  Gear for sports and other adventures. 25% off site-wide with code SAVE25 https://www.theclymb.com
Colorado Threads. Mrs. Claus yoga pants are on sale for 35% off with code HOLLYJOLLY.  https://coloradothreads.com/collections/holiday/products/mrs-claus-yoga-pants-special-order
The Color Run. Up to 50% off, plus spend $30 and get a free pair of mint party shades or spend $50 for the sades plus free domestic shipping. https://store.thecolorrun.com
Dean's Beans. Great coffee from a company that works with coffee farmers, and works on community development projects in coffee country. Also connects people to their coffee farmers via internships and the Java Trekker programs. Deals on Cyber Monday ONLY, 10-50% off select items. http://www.deansbeans.com
Detroit Free Press/Chemical Bank Marathon. Gear on sale through Sunday, November 26th. Free shipping through November. The less they have, the less you pay. Get ready to register for the race on December 4! https://playmakersfit.com/collections/detroit-marathon
Detour Bars. Protein bars. Detour will donate one bar for every bar purchased through Cyber Monday. 30% off everything. https://www.detourbar.com/view-all-products/
Dona Jo. Really cute, colorful women's workout wear. I haven't tried it yet, but the skirts and tights look adorable and comfortable. 40% off with code thanks40, only on Friday. https://www.donajobrand.com
Dream Water. Dream water, creators of a bottled "shot" that is supposed to help your sleep better, now have a powder you mix yourself (less waste, etc.). Subscribe to the sleep powder auto-delivery for 50% off, for up to a year. Ends November 24 at midnight. https://recurringcheckout.com//s/dream-water-usa/checkout/recurring_product
EBoost. Hydration and nutrition products. 40% off with code CYBER40 ends on Monday. https://www.eboost.com
Elliptigo. Long stride, stand-up, elliptical cycles for cross-training. Various sales and markdowns, and flexible financing.  https://www.elliptigo.com
Enell. 30% off sports bras that keep the ladies locked and loaded. Code ENELL30. Ends November 27.  https://enell.com
Feetures. Athletic socks from a family owned company right here in the US. Some of the stripey new line are cute enough to wear to work! 25% off all orders over $35 with code CYBERDEAL.  https://feeturesrunning.com
FitBit. Save up to $50 on select models (ends November 27), some accessories on sale too (ends November 29). http://www.fitbit.com
FitBook. The best fitness tracker out there, and cute and functional accessories and clothing to support your fit life. Discounted bundles. 60% off the "this is my happy hour" fit mats with code BLACKFRIDAY. Friday only. https://www.getfitbook.com/collections/black-friday-1
FitFam. Virtual races with cute medals. Head to their Eventbrite page for 15% off.
Fit (ish).  Fitness and leisurewear apparel. 50% off and free shipping with code BF2017   https://fitishapparel.com
FitTour. Home-study fitness certifications. The first 100 certifications purchased for $39.99. While supplies last. http://www.fitour.com
Glukos. No coupon necessary to save on running fuel. 40% off, ends Friday.  https://www.glukosenergy.com
GoPro. $50 off the HERO5 black plus a free accessory pack. https://shop.gopro.com/cameras/hero5-black/CHDHX-502-master.htm
Gu Energy. 20% off store wide. https://shop.guenergy.com 
Hammer Nutrition. Friends and family sale. 15% off fuels, 20% off supplements, 30% off clothing, 50% off  clearance.  http://www.hammernutrition.com
Health Warrior. Save 40% on everything with code CHIAHOLIDAYS. I highly recommend the sea salt caramel! http://www.healthwarrior.com 
Hot Shot. Recovery drink. Buy a 12-pack, get a 6-pack free with code HOTDEAL. https://shop.teamhotshot.com
IDEA Health and Fitness Association. 40% off site-wide on Friday only. Some exclusions probably apply, but it seems to cover the main conferences, continuing education for fitness professionals, and merchandise.  http://www.ideafit.com/black-friday
i declare! Charms and jewelry for runners. 30% off the entire site Friday only.  Use code BLACKFRIDAY30 http://www.ideclarecharms.com
ilovetorun. Apparel, gifts, and running challenges on sale. https://ilovetorun.org
Ink 'n' Burn. 30% off everything, Friday to Monday. http://www.inknburn.com 
Inside Tracker. Blood testing and recommendations for athletes. Check it out and wait for the pop-up on the website. $200 off the Ultimate plan. https://www.insidetracker.com/
Intelligent Change. The Five Minute Journal (love it! I have the app) and The Productivity Planner. 25%-40% off of your order, based on the number of items you buy. Stock up, or buy for your entire team. Through Monday. https://www.intelligentchange.com/products
Inversion Junkies Apparel. Use code HOLIDAY50 to get 50% off. Expires November 30. https://inversionjunkieapparel.com
JNL Fitness. Workouts by fitness model Jennifer Nicole Lee. 30% off streaming workouts,  coaching, and more with code ITSREDHOT http://www.jnlgym.com
JasYoga.  Yoga for athletes who don't necessarily "do yoga."  15% off with code GIFTLOVE and free shipping. Now through November 27. https://www.jasyoga.com
Julep. Nail polish (and makeup) specials, with free shipping on orders over $10. http://www.julep.com/holiday-gifts/black-friday-2017.html
Jumpsport. Save $80 off of an elite trampoline with code JOLLY80.  (Other discount codes available on the website. http://www.jumpsport.com
Kill Cliff. Endurance and recovery drinks,  as well as apparel and accessories. $16 off all 24 packs, 30% off apparel and gear. No code necessary. http://www.killcliff.com
KIND Snacks. Save 25% and get free shipping on orders over $25 with code Snacksgiving. Ends November 27. https://www.kindsnacks.com
Kurma Yoga. Yoga supplies like yoga wheels, mats, and blocks. 20% off with code BLACK.  https://www.kurmayogausa.com/
Lebert Fitness.  $50 off all fitness equipment with code BLACK50.  http://www.lebertfitness.com/Products/Promos/BlackFridaySale.aspx
Life Aid. Nutrition beverages. 25% off everything and 50% off your first month of BevBox monthly delivery service with code BFRIDAY17. Black Friday only. https://www.lifeaidbevco.com
LifeBeam. The Vi trainer–AI run trainer–for $139 (regularly $249). I just bought one of these and I'm loving it. Monitors your pace, heart rate, etc. and integrates with Strava and other platforms. Stream music via Spotify or the app of your choice. http://share.getvi.com/x/lfFSmr (this is an affiliate link; if you use it, we each get a $25 gift card)
Livermore Half Marathon. March 4, 2018 in Livermore, CA. (I've run this race at least twice and recommend it for the great after party and the views on the course–check out one of my reviews here). Save $15 with code THANKS through midnight on Monday, November 27th. https://www.motivrunning.com/livermore-halfmarathon/
Lorna Jane. Fitness apparel. 30% off online and in store. https://www.lornajane.com (When you sign up for the email list you get a discount…it's unclear if this is stackable, but you might try it.)
Lucy. Active wear and yoga clothes for women. Currently 30% off of select tops. It appears the deals may be rotating or changing during the weekend? The email isn't clear about that…  http://www.lucy.com
Manduka.  Yoga mats, straps, blocks, props, and clothing. 25% off site-wide, some products excluded.  https://www.manduka.com
Melt Method. Self-myofacial release education and tools for pain-free living. Free shipping on orders over $150, and $250 off select trainings. More to come on Monday. http://www.meltmethod.com
Mizuno. Running shoes and more. 25% off and free shipping. Code MIZBFF1120. Exclusions apply.  https://www.mizunousa.com
Motiv. Fitness, heart rate, and sleep tracker wearable that is a ring, not a bracelet or a watch. Save $30 when you order through their instagram link (going directly to the Motiv page doesn't provide the $30 off). Save $20 when you buy two or more.
Natural Vitality. Vital Calm magnesium supplement, 40% off AND get free shipping with code FBSALE. (It appears code CALM-FALL will give you the same deal). http://naturalvitality.com
Newzill. Compression socks. This post isn't going to make it in time for today's deal, which ends at 8pm CST. (Psst! NZTHANKS for 30% off on Friday.) Check them out on Amazon (where today's deal happened), or at http://www.newzill.com
No Meat Athlete. A bundle of resources for those eating more plants with cookbooks, menus, bodybuilding guides, seminars, a vegan challenge, and more. Special collection only available through Tuesday.
Noli Yoga. Yoga and activewear.  30% off with code BLACKFRIDAY. https://www.noliyoga.com
Nox Gear. Visibility for runners and other people who need to be seen at night. They make the Tracer360 visibility vest. Save $25 and get free shipping.  http://www.noxgear.com/landing/T3BF.html?T8_BF=1
NuuMuu. Dresses  and tees for running and sport. 20% off everything with code THANKYOU. Ends on November 28. https://nuu-muu.com 
Nutcase Helmets. Protect your head. Helmets for cycling, skateboarding, and other things that might crack your skull open. Sale collection: https://nutcasehelmets.com/collections/sale
The Om Collection. Yoga activewear. 30% off with code YOGIAPPROVED30 https://www.theomcollection.com
Oofos. Footwear with OOfoam impact absorption technology. 20% off with code BF20.  https://www.oofos.com/
Orange Mud. Hydration and gear packs for running, transition seat wrap, and other running accessories. 15% off. Use code BF2017 to get a free water bottle and head wrap added to your order. https://www.orangemud.com
Out of Africa. Shea butter body care products–I really, really like their body moisturizers. Save 20% with code THANKSGIVING2017. Expires Monday, November 27. http://www.outofafricashea.com 
Ozone Socks. All sorts of socks. Site-wide sale, no code needed, through Monday only. Save 50-75%! https://www.ozonesocks.com
Powbab. Superfruit baobab chews, body care oil. 25% off purchases through November 27 with code HAPPYFRIDAY. https://www.powbab.com
The Phoenix Marathon. February 24, 2018. Use code BFRIDAY2017 for $20 off the full and half (not valid on the 10k). Expires November 29. I herd a rumor that a bunch of the #RunHeiferRun people will be there… https://thephoenixmarathon.com
Physiclo. Compression gear with resistance built in to challenge your muscles. Save 25% and get a $10 gift card for every $100 spent. Use code BF2017. https://physiclo.com
Pitaya Plus. Dragonfruit products up to 40% before. https://www.pitayaplus.com
PLNT BSD. Apparel for a plant-based life. 20% off everything with the code HappyTurkey at  https://www.plntbsdapparel.com
PopFlex. Cassey Ho's athletic clothing line. 30% off with code HAPPYFRIDAY and a free magic scarf if you spend $100. https://www.popflexactive.com/
Portland Running Company. Save 15% on all in-stock items, up to 65% off some items, 25% off trail running shoes, and free shipping on all purchases over $50. If you're in Portland, shop in-store starting Friday and socks are buy one, get one free! Otherwise, use code WINTERWONDER  https://shop.portlandrunningcompany.com/
Pro Compression. Up to 55% off of select styles with code FRIDAY. Put $75 of merchandise in your cart, add the code and press apply. Ends midnight, November 23. https://procompression.com/collections/black-friday-special-collection
Quest.  Through Monday, 20% off orders over $75 but under $250. https://www.questnutrition.com/
Reebok. 50% off the Black Friday collection, 30% off yourreebok custom designs.  https://www.reebok.com/us/black_friday
Revel Race Series. Most merch on sale. https://www.runrevel.com/merch
Road ID.  15% off site-wide. Ends Sunday. https://www.roadid.com
Road Runner Sports. VIP saves 25%, everyone else saves 15%. Through November 23.
Rock 'n' Roll Oaxaca, Mexico. April 28, 2018. Technically not a Black Friday deal, but a half marathon for $50? Yeah, baby! 10k $30. While supplies last.  http://www.runrocknroll.com/oaxaca/register/
Roka. Sunglasses, triathlon gear, wetsuits, and more.  Up to 60% off, see website. https://www.roka.com
RooSport. Magnetic pockets for your workout gear. 25% off and free shipping with code Thanks17. http://theroosport.com
Run Far. Run-inspired clothing, 30% off with code BLACKFRIDAY. All proceeds purchased from http://Run-Far.org go to the Sgt. Sean Northcutt scholarship which provides assistance to children of veterans and active service members that have taken their own life as a result of PTSD
Run Gum. Caffeinated gum. Chew a piece or two for an energetic boost–all new formula launches today. 25% off site-wide, plus an extra 5% off the starter bundle. Use code HOLIDAY17 at the website https://rungum.com/pages/2018-black-friday-cyber-monday
Run Heifer Run. Free Heifer Belle with any apparel purchase. http://www.runheiferrun.com
Run Ink Designs. Cool race-specific artwork and runner's maps. 20% off with no code needed. Ends Monday at midnight. (I got my USA map with half marathon and marathon stickers last year!) https://www.runink.net
Run Smart Online. Workouts designed by a physical therapist for faster running and fewer injuries.  50% off all downloads through Saturday with code RUNSMART50.  https://runsmartonline.com/shop/black-friday-sale
Salomon. Up to 25% off for a limited time on the Salomon website.
Santa Barbara Wine Country Half Marathon. May 12, 2018. Save $10 with code THANKS.  Through November 28. https://www.motivrunning.com/santabarbara-wine-country-halfmarathon/
Sara Haley. Workout DVDs and digital downloads. Friday only, get a free baby onesie and a free copy of the Sweat Unlimited DVD with any DVD purchase (while supplies last). http://sarahaley.com
Saucony. 25% off select originals with code FAVORITE25; 30% off select sale styles with code TURKEY30; 40% off full price apparel with code THANKS40. On the Saucony website.
SCW Fitness Education. 20% off all memberships through November 30.  Use code BLACKFRIDAY.  https://scwfit.com/store/product-category/memberships/scw-membership/
Scottsdale Half Marathon & 5k. December 10, 2017. Prices good until Monday, use code THANKS. Half marathon $70, 5k $35.  More information on the races at http://thescottsdalehalfmarathon.com/ Register using athlinks.
She-Fit. Hands down, my favorite sports bra. I wore it once and immediately bought two more. (review forthcoming). Customize the fit! 25% off every bra through Monday. Actually you can save off the entire site, but you want to get this bra first: https://shefit.com/products/shefit-ultimate-sports-bra
Skratch Labs. Hydration, fuel, energy. Get a $100 gift card for $80 with code SKRATCHGIFT. While supplies last. https://www.skratchlabs.com 
SKINS Sportswear. 30% off of everything. https://www.skins.net
SLS3. Compression gear and more. 50% off select styles. Use code BF2017 on Friday only! http://www.slstri.com
Sparkle Skirts.  MONDAY ONLY up to $12 free shipping with code FREESHIP2017 https://sparkleskirts.com
Sparkly Soul. Glittery no-slip headbands with no black elastic in the back. The whole store is 50% off or until the style runs out (limited number of 50% off headbands available). http://www.sparklysoul.com/
Spartan Races. Up to 50% off Spartan gear at the shop; 30% races with code BLACKFRI30 https://shop.spartan.com
SPI Belt. The original small personal belt. I love these, I've owned three. 15% off with code HOLIDAY through Monday, November 27. https://spibelt.com
Surf City 10. Save 10% (or $20…I got two different emails with the same code) on your 2018 entry through Monday, November 27th at midnight. Use code THANKS. Races are October 13 & 14, 2018 in Huntington Beach, CA–definitely a surf city! https://www.motivrunning.com/surf-city-10miler
Suunto. 30% off Transverse Alpha http://www.suunto.com  Other models also on sale–the Ambit3 models are down to under $150 (without the HR strap and functionality) and the Quest model is just under $125. This is a great opportunity! http://www.suunto.com/en-US/Product-search/Sale
Sweaty Betty. 25% off of the sweat-wicking leggings until Monday. http://www.sweatybetty.com
Sweet Spot Skirts.  Neat snap-shut skirts to wear over tights and leggings; durable enough for athletic wear, cute enough to stand alone. Double-sided, so you get two designs. They sell some leggings snd such, but the cool item is the skirt. 25% off with code THANKSTOALL2017 through Monday. Small business, owned by women. https://sweetspotskirts.com
Swiftwick. Athletic socks, work socks, dress socks. 20% off site-wide. https://www.swiftwick.com/shop
Thorlos. Save 50% on select sizes and colors of Thorlo Experia socks.  https://www.thorlo.com/blackfriday
Tiux. Compression socks. Up to 60% off with code BF2017. Valid through Sunday. http://shop.tiux.co
Toe Sox. They are socks. With toes. Some have the little sticky bumps that help you in Pilates and barre classes. 30% off site-wide with code HOORAY.  http://www.toesox.com
Todd Durkin. Fitness books, apparel, and wrist bands; coaching and inspiration; and more. Code GIVING20 for 20% off all online purchases. http://toddurkin.com 
Ultima Replenisher. See my review of their hydration products. 15% off their Amazon store today only.
Tentsile. Need a tent? Tentsile makes tents for camping in trees! 20% off all tents through Cyber Monday. Tentsile is donating to save the national forests, too. https://www.tentsile.com
TRX. $50 off all TRX trainers, and 30% off all gear, plus free shipping on all orders. https://store.trxtraining.com
Training Peaks. 25% off of Training Peak Premium annual membership (plan your season, build structured workouts, analyze fitness trends, see progress) with code cyberpremium25; 25% off WKO4 software for cyclists to optimize your training with next level metrics and insights including individualized training levels, optimized interval targeting, and advanced run and pedal metrics with code cyberwko25. https://home.trainingpeaks.com
Trigger Point. Tools for self-myofascial release. The new Vibe roller is my favorite–totally amazing–but the Performance Kit is a must-have. Save 25% on Friday only with code BF25. https://www.tptherapy.com
Vega. Plant based protein powders and other nutrition products. 30% off for Black Friday and a gift until November 26. https://myvega.com
Vegan Proteins. Save 30% on all Clean Machine vegan supplements through Friday, November 24.  Use one of the following codes to support your favorite vegan athlete:
kstcm (Korin Sutton)
jmtcm (Jehina Malik)
mctcm (Mindy Collette)
jctcm (Joe Monk Coleman)
kbstcm (Kileigh Rousey Smith)
nmtcm (Natalie Matthews)
dttcm (Derek Tresize)
jjtcm (John Joseph)
emtcm (Erika Mitchener)
allietcm (Laura Dennis)
cbtcm (Chad Byers)
plantstrong (Fraser & Lauren)
gftv (Jeff Morgan)
Vegan Proteins is also offering discounts on the Clean Machine line stacks. Check them out at http://www.veganproteins.com 
Vi. See entry for LifeBeam, above.
Virginia Wine Country Half Marathon. June 2, 2o18. Save $10 with code THANKS through November 28.  https://www.motivrunning.com/virginia-wine-country-halfmarathon
Whoop. Strain, recovery, and sleep tracking device. Think like a Fitbit on steroids. Buy one strap, get one free. (I am not making this up. I need a friend to split this deal with!) Expires November 27. Put two straps in the cart and use code THRIVE.  https://get.whoop.com/products/whoop-strap
Wild Fang. Fashion with a feminist slant, some of which is great workout wear. 25% off site-wide, plus other discounts. http://www.wildfang.com
YogaClub. Subscription box for curated active wear. Save 30% with code YOGIAPPROVED30. https://yogaclub.com
Yoga Download. Streaming yoga subscriptions. Select membership plans 50% off. http://www.yogadownload.com
Yoga International. Streaming yoga practices and classes. First four months for $7.99/month. Black Friday only. https://yogainternational.com/register/digital/9/blackfriday/midnight
Yoga Today. Streaming yoga service. 14-day free trial (all the time). Friday through Monday, 25% off an annual membership with code CYBER25. (Valid for first time members only. Regular price $9.92/month billed annually, or approx. $120)  http://www.yogatoday.com 
YogaU. Save up to 50% off yoga education classes–aimed at teachers, but very useful for the seasoned yoga practitioner. Use code BF40 for an additional $40 off. http://www.YogaUOnline.com 
Yogi Approved. 50% off all yoga classes and packages with code BF50. https://www.yogiapproved.com/yourstudio/
Yoloha. Cork yoga products. Up to 40% off and free shipping, no code needed. 50% off any cork yoga mat bag or strap with a yoga mat purchase, code CARRY50 https://yolohayoga.com
Zumba. Up to 75% off Zumba Wear, daily deals, selected bottoms and tights are buy one get one. https://www.zumba.com/en-US/shop/US/tag/black-friday-week
What did I miss?
Did you find deals for the sweaty life?
Post Footer automatically generated by Add Post Footer Plugin for wordpress.
It's that season again! No, I don't mean the season of shopping for holidays (that's another post for another time), but the season for Ambassadorship Applications! Before you open every browser window and apply to all the things, pause; should you really apply to that program?
Disclosure: I participate in several ambassador programs, and have worked with others in the past. (You can see them all on my Integrity First page.) No brands, races, or ambassador programs have asked me to write about them. In fact, no one knows I'm writing this post except the people quoted/shown below–they got a preview. Everything here is 100% my opinion–but I'd love to hear yours, too!
What's an "Ambassador"? If you grew up in the 1970s (or before), you remember tons of television commercial celebrity product endorsements. For some reason, people tended to have a better opinion of something if it had a celebrity endorsement–regardless of the quality of the product. While that is still the truth in some cases, celebrity endorsements are expensive and only available to brands with big dollars to spend. Also, most of us have grown a little jaded. First, we all know that the big brands are paying for "product placement" in movies and on TV (e.g. the Coca-Cola cups on American Idol, always set perfectly so you can read them). Second, many celebrities have started to endorse products and concepts that are not only disproven by science (e.g. that vaccines are a direct cause of autism) but also are potentially dangerous (e.g. pretty much anything any celebrity has recommended you put in your vagina). In recent years, brands and events have turned to their fans to help spread the word about their products and services. In a world where people rely on their friends and social media for information, this makes total sense–aren't you more likely to try something you know your friend just loves?
While every ambassador program is different, in general ambassadors have specific duties they perform in exchange for free product, a free race entry, swag, and/or other perks. The majority of the ambassador programs I have seen refer to their ambassadors as the ambassador team, but many also have special names for their ambassadors that are associated with their products. For example, the Honey Stinger ambassador team is called The Hive, and the Tailwind ambassadors are Tailwind Trailblazers. Most product ambassadorships last for a calendar year, so November and December have a lot of application deadlines. (Race ambassadorships may follow the race's "calendar year," starting a few months after the race and ending on race day.) Some programs continue from year-to-year so once you're "in" you're in, though the majority don't auto-renew–you have to reapply every year.
Should You Apply?
Do I love the product/event? If you don't love it, don't apply. Period. Ambassador programs only work well if the participants legitimately like (and use!) the product, or are genuinely excited about the race or event (which doesn't necessarily mean you are a past participant). It's not just about what the company gets out of it though: it reflects poorly on you to promote a product you've never used, or to promote an event you have no intention of doing.
Do I have realistic expectations? Do you know what also reflects poorly on you? Sour grapes if you're not accepted! Every year I'm shocked to see tweets, blogs, and Facebook posts to the tune of "XYZ didn't pick me to be an ambassador. Again. They always pick the same people. Whine, whine, gripe. I'm never using XYZ product/running XYZ race again!" While these comments don't reflect poorly on the product/event/brand, they DO reflect poorly on the post-er.  The majority of ambassador programs have a limited number of spots and far more applications than they have places. If you apply to a program and are not accepted, you have no idea why–and it might not have anything to do with you! Maybe there were a large number of applications from your geographic area, and preference goes to people in other areas. Maybe your strength is on your blog, but they really needed a Snap maven. Maybe your main sport is running, but the brand wants to branch out into other sports. Maybe it just wasn't a good fit from the team's perspective. Just like colleges, and jobs, and awards, you don't get everything you apply to. You're not entitled to anything 🙂
Am I willing to commit to that product/event for the year? There are really two parts to this. One, it should go without saying that as an ambassador, you do not promote competing products or events. If you are an ambassador for Pro Compression, for example, you should be perfectly happy to NOT be on social media or at events wearing any competing brand (and even give a thought to giving away those other socks). I wrote "it should go without saying," but I'm saying it because while it SHOULD, it's one of those "common sense isn't very common" things. Are you really serving Health Warrior if your social media is filled with Trader Joe's chia bars?  Two, if you apply for an ambassador program you should be willing and able to fulfill all of the requirements for that program. Detroit Free Press/Chemical Bank Marathon Ambassadors, for example, are required to work a shift at the information booth during the race expo; Represent Running Ambassadors are required to work a packet pickup (unless they are remote ambassadors). If you're unwilling or unable, don't apply.
What are the ambassador program's requirements? Every program has different requirements. You might be required to post a badge on your blog (if you have one), or to make announcements on social media channels to promote the product/event; create content for the brand's website such as a photograph, review, or blog post; wear branded gear to events you attend/compete in; work at an expo booth to promote the race; create a post-event review; serve as a leader for a warm-up run; work at the event itself to ensure it runs smoothly; or any number of other things. Sure, life happens, and maybe you committed to an event before you knew you would be seven months pregnant and on bed rest, or nursing a leg broken in a skiing accident, or taking in your brother's kids for the year, or laid off from your job and unable to travel to the event. Everyone gets that there are unforeseeables that might prevent you from fulfilling your duties and most programs will give you a pass if that's your situation. As a general rule, you should be confident you can do what the program requires. Read the program description carefully, and make sure you understand the requirements.
Hi there! If you are enjoying this, please click here to share this article on Twitter. Thanks!Click To Tweet
Can I live with all of the ambassador program's restrictions? Again, it should be a no-brainer that you can agree to not promote competing products. Other restrictions vary widely by program. For example, the Bib Rave Pro Team members can only have a limited number of other ambassadorships. If the event's sponsor is Adidas, you might be asked to avoid wearing gear with competing logos while you work at the expo. Again, read the program description carefully, and make sure you understand what you can and can't do. If you can't abide by the program's restrictions, don't apply.
Do I have the time/resources/bandwidth to fulfill the requirements and do a great job? If you have a full-time job and a full life, consider how much time and energy you have to devote to each of the programs you are considering. Even if you can wrap your head around 12 different ambassadorships at once, and somehow not give your blog more badges than a Girl Scout, most of us do not have the time to put into that many ambassador projects in a single year. Be realistic about what your other commitments are and how you will balance them with the programs you hope to work with this year.
You WANT to apply, but will you do an awesome job?
Five guaranteed tips to be a rockstar ambassador!
First, Do All The Things. A great ambassador fulfills all of their requirements. Make a checklist and get it done! If you are required to work an expo shift or a promo booth, do the whole shift–seriously, sneaking out early isn't cool–and if the event is really hard-up for help, consider offering to do another shift. Some things don't have specifications, such as "help promote the race." At a minimum, you should help spread the word for the big events (such as pre-registration specials, discount days, etc.), but think of that minimum as a floor, not a ceiling. The ambassadors might only be required to post one Instagram post, but creating two or three wouldn't be that much more work. Just like in a team sport, as an ambassador you should strive to be an asset to your team.
I have had the honor to be a part of the Represent family for two years. The first year I was a posting fanatic and helped at as many packet pickup as I could. This second year life got in the way and I was only able to volunteer once (as per the requirements) but I felt guilty for not posting about the race events as avidly as I did the prior year. — Ashley of Every Runner Counts
Second, support your teammates! Lots of ambassador programs have some kind of forum they use to communicate. It might be a private Facebook group, a Slack channel, or a dedicated members-only website. Some are chatty, others are quiet, but all exist to help the ambassadors help each other. Every ambassador group has a wide range of people in it who differ in beliefs, sizes, preferences, and experience. When a new runner posts their new 5k PR, don't ask if they crawled–congratulate them and encourage them to beat it. When someone is disappointed with a race result, don't roll your eyes and tell them to get over it–say something kind, or keep your mouth (keyboard?) shut. Kindness is FREE, spread that sh*t everywhere.
Third, view every bit of swag and every perk as a gift. Many ambassador programs provide little extras, such as extra products, or gifts from race sponsors. Chances are that you're not going to like everything–and you don't have to–but think of everything as a gift and mind your manners. I'm a vegetarian, for example, so I really have no use at all for a bag of KRAVE jerky. I'm not going to eat it (it's meat), and it's not authentic for me to give a shout-out or otherwise promote it. If one of my ambassador programs mailed me a box of KRAVE, I wouldn't mark the box "refused, return to sender" or make a big stink about how inappropriate it was in the ambassador chat group. Instead, I would ask the ambassador wrangler if it would be okay to pass the jerky on to a friend, if I should pass it on to another ambassador, or if the donor/sponsor/brand would prefer I return the package. Bottom line, you don't have to love and adore every race sponsor or every bit of swag offered to you, but you don't have to be a jerk about it either.
Remember that it's an honor to be chosen, and use this opportunity to better get to know the people working for your brand and your fellow ambassadors. I'm thankful for the opportunities I've had with the brands (trying new products, etc.). The experience with the people was a perk I didn't expect going in, and I've made some wonderful friendships along the way that will stay with me beyond my time as an ambassador. —Briana of mat.miles.medals.
Fourth, stay positive. Nothing says "bad ambassador" more than talking smack about the brand you're supposed to be representing! Be honest, but don't trash the product/event. It's okay to say you're disappointed about ABC, or that a new product offering isn't right for you. Frankly it can seem fake if you always absolutely adore every aspect of the brand/company/race you are representing.
Fifth, give honest feedback. (About the race, or brand, and about the ambassador program.) As an ambassador, you are in a position to hear feedback that the race director or brand does not. As Briana points out, "some brands tap into their ambassadors to get a temperature check of how a concept or idea might be received. Depending on the group, and your comfort level, you can elevate feedback to people who can do something with it. But remember to keep it constructive." Finally, ambassador programs evolve each year, and the program managers are generally open to hearing about your experiences. What worked and what didn't? I was frustrated when one race sent us flyers and posters to distribute–two weeks before the race. I loved it when another group moved from Facebook groups to Slack. Sharing your positive experiences, and providing constructive feedback about the not-so-positive ones, will help support the race or the brand by making next year's program even better.
So…Should You Apply?
What's your experience as a brand ambassador?
Which ambassador programs are currently accepting applications?
Post Footer automatically generated by Add Post Footer Plugin for wordpress.
Disclosure: The fine folks at Click sent me a canister of CLICK All-In-One Coffee and Protein Drink Mix (caramel, nomnom!), a canister of CLICK Active All-In-One Coffee and Protein Drink Mix, two sample packets of other flavors, and a CLICK logo Blender Bottle. They are also generously providing a giveaway prize! As always, this review is my work, and contains my opinions. I wrote this–there is no ghost-written or "sponsored" content in this post.
#CoffeeYesCoffee #ButFirstCoffee
Coffee is one of the greatest things on Earth. (If you disagree, you might be reading the wrong blog.) I love, love, love coffee. The best part of my Saturday (after sleeping in!) is grinding whole beans and making a fresh pot, then settling in for a mini-staycation. Coffee, however, is not breakfast. Even with milk and "fixin's" coffee just doesn't have the staying power I wish it did, and it definitely doesn't have the nutrition to be a meal–if you're drinking a coffeehouse coffee in the morning, it's basically a sugar-bomb; if you're drinking it non-fat to "save calories" you're removing part of what could help your tummy feel satisfied even if I do get that you don't need your mocha to have 450 calories (that's a venti Starbucks mocha with 2% milk and whipped cream).
Right before I moved from Oakland to Portland, a friend told me about CLICK, a new drink mix that is real coffee with protein. Not coffee-flavored protein, but coffee with protein. Actual coffee, not faux-coffee. Protein is an important part of breakfast because it helps you feel full. Intrigued, I dashed off an email to the founders to learn more. Naturally the box with the goodies arrived right as I was moving and everything was in chaos, so I set it aside instead of tearing into it immediately. (This was not easy. I love opening boxes!)  I decided to wait until the road trip part of the move, for two reasons. One, taking CLICK with me meant I would have an easy breakfast every day. (Important when you are driving hundreds of miles with a cat and his many accessories.) Two, there is some data that starting a new habit while away from home will help you carry that habit over when you get home. (If you've read any books about habits and willpower, I'm sure you already know a few things about habit change. If you haven't, I highly recommend Willpower: Rediscovering the Greatest Human Strength by Roy F. Baumeister and John Tierney, The Willpower Instinct by Kelly McGonical, and The Power of Habit by Charles Duhigg. They tread some of the same ground, but approach the topic from different angles.)
As an adult, I've become a serial breakfast skipper. (Or should that be cereal? I snap, crackle, pop myself up!) I know my body pretty well, and I can definitely feel my work and workouts suffer when I skip breakfast or just have coffee. When I skip breakfast, I am generally super ravenous by the time lunch rolls around, ready to stuff All The Foods into my face. As annoying as moving is–don't ever move, ever–I decided to leverage the move as a life re-set. In "my new life" I have enough breakfast to make my body happy until lunch. While I doubted the CLICK literature asking if my coffee pot felt neglected (because no way am I giving up coffee!), I was game to try it.
Wait, what's in CLICK? CLICK is an instant drink mix made from real coffee. (I promise, it tastes NOTHING like that bland "instant coffee" or "freeze dried coffee" stuff your parents had in the 1970s.) CLICK is intended to be a breakfast (or other meal or snack) replacement, though you can drink it in place of any regular coffee drink (saving calories and adding nutrition). In addition to two shots of espresso, CLICK has protein and 23 essential vitamins and minerals. Yes, it has sugar, but not much (5g per serving). If you make it with water, a serving is 110 or 120 calories, depending on which flavor you choose and how much you use. (If two scoops is too much flavor for you, try using just one scoop. My sweet spot is around one and a half scoops.) To make CLICK, you put CLICK in water and shake/stir. You can make it with milk or a milk substitute. You can make it hot or cold. You can make it fancier in a blender. You can make it in a box, you can make it with a fox! Oh, wait. Wrong story. Carrying on… CLICK is NOT for you if: One, you are vegan. CLICK contains milk. (If you're interested and enough other people pester them too, I bet a vegan CLICK could be in the works.) Two, you are allergic to soy. CLICK contains soy-based ingredients. Three, you hate coffee. CLICK is coffee. If you hate coffee, can we even be friends?!?
The first taste test: cold-ish. It sounds silly now, but the first time I mixed CLICK I panicked. What if I don't like it? What if it tastes weird? It sounds silly for many reasons, but at that moment I was on a very tight budget and this is what I had planned for breakfast. (Plus I had agreed to write an honest review, and no one likes to have to tell someone "hey I tried your product and it was icky.") To me, a yucky breakfast is almost worse than no breakfast at all. The number one thing I fear in a drink mix is grittiness, and most drinks mix better in warmer rather than colder water, so I started with cold-ish water. I was particularly worried  because I was using water as a base, which would make any grit even grittier. If you've ever had protein powder, I'm sure you know what I mean–there's nothing like drinking a glass of sand. Cautiously, I put the shaker ball into the Blender Bottle, added CLICK, added water, closed the lid (very important step!), and gave it a few shakes. It quickly dissolved. I took a deep breath, followed by an itty-bitty baby sip and…
IT WAS DELICIOUS!
First, the flavor was delicious. The caramel tasted like a fancy cold coffee drink treat. Second, CLICK dissolved completely. The resulting drink had a 100% smooth, completely liquid consistency without any lumps. There was NO grittiness at all, not even a little bit, and no weird crunchy bits left at the bottom (you know, those weird protein powder dregs). I quickly hoovered the remainder. Afterwards I felt like I'd had a coffee drink, and a little breakfast. My tummy was happy until lunch.
Icy cold coffee! The next day, I decided to try iced CLICK. The container said I could ice it, but I wasn't sure I believed (yet). Also, some drinks are much better if you make them hot and ice them later. Since this was a test, I put the mixer ball in the Blender Bottle, filled the cup with ice, added CLICK, and then filled the cup with water (as cold as the tap would allow). After putting on the lid and shaking, I was shocked that CLICK dissolved completely! Even though it dissolved well at room temperature, I honestly thought it would be a little sandy-tasting when iced. Nope! I really like CLICK icy cold, so this is how I have been making it ever since. I'm still amazed that a powdered drink mix with protein dissolves this well without using an electric blender.
How much do I love CLICK?
For starters, I've continued to start every work day with iced CLICK (except the days I have been out of town–I need to get some little containers to put single servings in so I'm not relying on single-serve packets or plastic bags). I had planned to try making a hot CLICK, but Portland has been pretty warm since I moved and the thought of commuting on MAX with a hot beverage is not appealing. (That will change, I know!) When I reached the bottom of the canister, I hustled over to the website for more. As a result, I'm happy to report the vanilla latte flavor is also very yummy. (I haven't opened the chocolate yet, as it seems overly decadent to have three canisters open at once.) Not only did I spend my own money on this–no special discount code or anything–I opted to buy the four-pack of canisters (and it comes with a cute hot drink mug). This is not a fling, my friends, this is a long-term relationship. I might need to go change my Facebook status. (My coffee pot is super jealous. I haven't purchased a single bag of coffee beans since I moved.)
CLICK Active is another super yummy coffee-based drink mix with protein. CLICK Active is designed to take advantage of that magical post-workout "window of opportunity" when your (now worked-out and tired) muscles are extra-ready to suck in the nutrition to help repair and build muscle. You can read more about post-workout nutrition in general on my favorite nutrition site, Precision Nutrition. In a a nutshell, in a post-workout situation, nutrition helps the body to replenish glycogen, decrease protein breakdown, and increase protein synthesis. That's what CLICK Active aims to do–and it's still a better plan nutritionally than a venti mocha. CLICK Active has protein plus branched chain amino acids (BCAAs), which are the building blocks of protein, and therefore also of muscles. BCAAs are more easily digested than protein (which your body has to work to break down into amino acids before your body can use them).
The difference between CLICK and CLICK Active is basically the difference between a meal replacement drink and a recovery drink. No, the two are NOT the same thing! Think of CLICK as a low calorie breakfast or snack to help keep you on track nutritionally, and CLICK Active as a post-workout drink that helps your muscles recover. You can read more about the difference on the CLICK website's blog. The CLICK website has all sorts of useful information, including a weight-loss plan (focused on portion sizes, making good choices, and exercise!) and recipes for shakes and snacks (coffee protein CLICK pop, anyone?).
How much do YOU love CLICK?
You won't know until you try it, right? So you should enter to win it!
My new friends at CLICK are offering one prize: your choice of a canister of CLICK or CLICK Active, in the flavor of your choice (assuming availability) and a snazzy purple CLICK branded Blender Bottle to go with it.
Since I practice law and all, here are the rules: (1) this contest is not sponsored or endorsed or in any way affiliated with any social media outlet (Twitter, Facebook, Instagram, Snap, Tumblr, Pinterest, mySpace, Livejournal, or anything else you can name); (2) there is no purchase necessary to enter; (3) entrants must be 18 or older because I don't want to violate the Children's Online Privacy Protection Act, and because in the U.S. minors can't enter into a binding contract, and because teenagers don't need to start the day with two shots of espresso; (4) there is one prize and will be one winner, who will be required to submit their shipping address for prize delivery purposes; (5) the winning entrant will be contacted by email, and must respond to that email within three days or a new winner will be selected; (6) this contest is void where prohibited (I'm pretty sure that still includes Quebec, sorry!); (7) if I missed any major legal points I reserve the right to add them here.
Post Footer automatically generated by Add Post Footer Plugin for wordpress.
The cardboard palace, that is. I just moved from Alameda, California back to Portland, Oregon. While it is absolutely glorious to be back in Portland in the summer, can I take just a moment to whine? Moving sucks. My advice? Don't ever move. (Seriously. The next time I move, it better be because I just bought the house I plan to die in.) All of the best moving advice on the internet talks about moving like you have several months to plan–I'm not sure who this applies to, exactly. When you move in a hurry (especially after living in the same place for more than five years), nothing is organized. I mean, the first few boxes are carefully packed and labeled, and the label matches the contents. Towards the end, you have a crapload of boxes marked "miscellaneous." What's  inside? It's a mystery! At times I feel like I'm shopping in my own boxes…
Speaking of which, opening the boxes leads to even more "fun" surprises. This includes the "treasures" (Advil that expired in 2013, expired coupons for San Francisco eateries) and the "interesting facts" (like how my silverware holder thing is about 1/16″ wider than my kitchen drawers, and how the bra I bought a few months ago but hadn't worn yet has a dud strap that needs repaired).
My life is still mostly in boxes, save for me, Professor Nick Sterling, the cat accompaniments (water fountain, litter box, food dishes, cat treats…), and the laundry (from which I am currently dressing myself). It turns out that unboxing in an apartment is a cascading process. So, for example, I can't unbox the books until I unfold and stack the bookcases; that requires both finding the hardware to stack the bookcases and moving the boxes out of the way, and placing the China cabinet…which can't move until I clear a path, which requires moving the sofa and dining table, which requires moving some boxes out of the way… When I packed for Rock 'n' Roll Seattle, I literally could not find my half marathon running shoes and just bought a new pair at the expo. (Brooks Glycerin, size 11. Pulls no punches, fits well, #runhappy.) It's a little insane. The high point, to date, has been finding the box that had the bed sheets and pillows in it, since nothing beats sleeping in my own bed.
In case you missed it, I moved back to Portland for a shiny, new, full-time day-job.  So far, I'm loving it, and thrilled that I made the move. It's fairly scary to leap into a new job, especially if you've been at the same employment for years, but I'm confident I will continue to love my "new" life. Work has had me very busy and traveling out of town (I've been on three out-of-town trips requiring airplanes, and that doesn't count visiting relatives in San Diego), as I wasn't in a situation where I could afford to take an extended vacation and my new employer would have loved it if I could have started the day after I accepted the offer. (Which I could not have done, move aside, as I feel it is important to live up to your own integrity when making choices. I wanted to leave my former employer in a good position, all my files/work in order, upcoming events covered, etc. No need to burn bridges or be a jerk–I was there for years, like the people, and do wish the firm well.)
My computer, while found, is lifelessly awaiting the day I open the box containing the power cords. (Meanwhile my computer at work won't support a browser I can use with Co-Schedule. Not that I'm supposed to be using my work resources to blog, but…) I have partially drafted posts on Hawaii, Rock 'n' Roll San Francisco, The Blue Ridge Marathon (my BEST, ever, DNF)…and I probably should have written about Rock 'n' Roll Seattle by this point. While I have connect the iPad to the internet, a certain pushy kitty-cat has been making it very difficult to type on the Bluetooth keyboard. (Someone needs to invent a cat snuggle pouch with a built-in petting device for the cat that also serves as a "laptop" desk. Seriously.)
While I feel like I should  be blogging and tweeting and instagramming All Things Healthy Lifestyle, in reality my kitchen is covered in partially unpacked kitchen goods and forwarded mail, any my healthiest meals have been Click for breakfast (and oh yeah, I totally have a post to write about that…and a super overdue book review that I would write now but I'm still trying to figure out which  box it is in, and this great paleo-vegan protein powder). I took a Pure Barre class, but that doesn't quite balance out the amount of pizza I've eaten since moving. If life is an 80-20 proposition, I've been eating and living in that 20…and the 80 is asking for payback!
Just to make matters more chaotic, I'm largely working out of Seattle for the next two months or so. This means unpacking happens on the two days I am home, in between loads of laundry and spoiling the cat.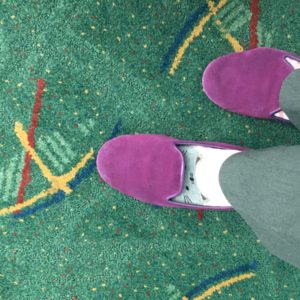 If you're in Seattle, share your best tips on where to eat healthy vegetarian and where to work out?
If you're not in Seattle, got healthy living tips for the road warrior?
Post Footer automatically generated by Add Post Footer Plugin for wordpress.
Disclosure: I attended Natural Products Expo West on a Press pass. This post is not sponsored, endorsed, written, paid-for, etc. by Expo West (or any related entity) or any of the companies and products discussed below. The giveaway prize consists of samples I picked up at the Expo or purchased. Per usual, the topic was my idea and the opinions are all mine. Happy reading!
Chickpeas are everywhere this year. (Beets too, but that's another post.) At Expo West I saw chickpeas in soups, ready-to-eat meals, baked goods, flour, chips, puffed snack foods, frozen snacks and entrees, and pretty much every category (other than beverages–maybe next year?). I'm not sure if I'm obsessed with chickpeas because I never ate them as a kid, so as an adult they are still a novelty, or because I know they are packed with protein and fiber, making them a great addition to my eating plan.
These are my favorites:
Vana Green Chickpea Superfood Bowls
Vegan, certified gluten-free, soy-free, non-GMO
There are so many good things to say about these that I don't want to forget the most important: they are yummy! Vana Life Foods makes four varieties, each featuring green chickpeas: chipotle, black beans, and sweet corn; chimichurri, coconut, and butternut squash; kale, potato, rosemary, tomato; coconut, lime, cilantro, bell pepper, sweet potato. I'm not going to lie, I took lousy notes as I tasted my way across the expo, so I can't remember which one was my favorite. The kale/potato/rosemary/tomato was sort of Italian-food inspired, not too zesty, with the kale sufficiently hidden that I didn't feel like I was chewing on the lawn. The coconut/lime/cilantro/bell pepper/sweet potato also has lemongrass in it, and the flavor reminded me a little bit of Thai food. The chipotle/black bean/sweet corn has a vaguely Cuban flavor about it, zippy but not so spicy that it puts your mouth on fire. Finally, the chimichurri/coconut/butternut squash has to be South-American-inspired (as google tells me chimichurri sauce comes from Argentina).
Don't fear the green chickpea. If you've never eaten one, pretend it's like the first time you ate green pasta, or colored frosting. Why are they green? As Vana's website explains:
A green chickpea is a garbanzo bean harvested from the vine in its optimal nutritional state that is immediately blanched and flash frozen to preserve all its inherent goodness. That's because when it's green, the flavorful young legume is packed with protein, fiber, A, B, and C vitamins, and minerals—while being low in fat, saturated fat, and cholesterol. Basically, it's a superfood at its best.
Seattle-based Vana won the Expo West NEXTY (sort of like an Oscar for natural food) for Best New Packaged Food. The shelf-stable pouch has two places you can tear across the top to open (little notches help you tear it properly). Tear at the top line to pour out into a bowl, pan, etc. Tear at the bottom line if you want to keep the food in the package and microwave it–it turns into a bowl! (This is really a pretty cool trick.) There is no BPA in the packaging, and it is recyclable.)
When I left the booth, I told the great folks at Vana that there were only two things wrong with their product: (1) there are only four flavors (for now–looking forward to next year!), and (2) there aren't any in my office desk drawer. The website has a store locator. You can also buy these green chickpea pouches through the Vana website, or via various other online vendors (e.g. Jet, Amazon). The price varies, but is generally $4-5; on the Vana website, a single pouch is $4.99 while a six pack of the same flavor is $26.94 (cheap compared to eating lunch out, even if you factor in the additional cost of a piece of fruit or side and a drink).
If you're enjoying this review, why not share with your twitter peeps?Click To Tweet
Banza: Pasta Made From Chickpeas
Gluten-free, kosher, soy-free, allergy-friendly, produced in a nut-free facility, vegan (except for the mac n cheese varieties)
Technically this one is "cheating" since I first met Banza at IDEA last summer, but they were at Expo West this year.  (In 2015 Banza won the "People's Choice" NEXTY at Natural Products Expo East.) You know how when you make traditional pasta you can eat a bowl the size of your butt, and then you still want seconds? So you love pasta, but maybe think you shouldn't eat it so often? Banza is your dream, baby. Over 90% of the pasta is chickpeas, and the protein and fiber ensure that not only do you have to eat a smaller portion, you aren't going to be starving and go back for seconds (or thirds). Banza cooks like regular pasta, though the water might foam up a tiny bit more (because hey, chickpeas). Just like regular pasta, you have to keep an eye on it towards the end to make sure it comes out al dente and not all mushy.
My personal favorite is the rotini shape, which I douse in warm italian spaghetti sauce mixed with Beyond Beef crumbles and then top with grated parmesean or mozarella shreds. (The ridges on the rotini help hold the saucey goodness.) Banza also make macaroni/elbows, spaghetti, penne, and shell shapes, and offers four varieties of mac and cheese. My favorite thing about Banza is that unlike several other non-wheat pastas I have tried, this one has the right toothiness to it, so when you chew it is just like chewing regular pasta.
Banza started in Detroit in 2013 with a non-cook 23-year-old kid messing with his food (or so the legend goes). I love a scrappy start-up with a great product, but I'm not sure you can call Banza a start-up anymore, since you can buy their pasta in Target and they are part of the inaugural class of the Chobani Food Incubator. At any rate, you can find Banza in 2,700+ stores in the US and Canada, including Shop Rite, meijer, HEB, Wegmans, Sprouts, Fairway, Marianos, Whole Foods (select regions–but if you bug the manager at your local store you can probably get it too), and Eataly. You can also buy from various online sellers such as Thrive Market ($2.95/box), where prices are $3-5, or buy directly from the Banza website (6 boxes for $30 though if you choose the subscription option, you also save 20%).
Hippeas: the vegan improvement on cheese puffs
Certified gluten-free, vegan, corn-free, and have no added MSG, trans-fats, or artificial preservatives
If you were at Expo West, it was really hard to miss the cute Hippeas swag themed to match their packaging. The Hippeas booth was strategically located at the corner of the room closest to the door, so a ton of people hit it up immediately when the Expo opened for the day, meaning tons of bright yellow bags with smiles on them (the eye is a chickpea, of course). If you weren't at Expo West, you may have seen Hippeas at Starbucks and wondered what's inside those yellow bags. The best I can put it, it's a crunchy snack with the texture of those cheap cheesy puffs but with unusual flavors and a MUCH better nutrition profile.
Hippeas flavors include far out fajita, sriracha sunshine, vegan white cheddar, maple haze, pepper power, and happenin' hickory. Far out fajita–the flavor I'm putting in the prize pack–is described as "A fiery stash of chilli, paprika and cumin puffs to take on your journey to self-discovery" on the website. They are definitely flavorful, so you might want to watch out what you pair them with! A single serving has 4g protein and 3g dietary fiber. It's not the same as eating the chickpea, but it's a definite snack improvement.
Hippeas also gives back. You can head to their website and read about current initiatives, including their support for Farm Africa. Oh, and they are hiring.
Chickpeatos: a crunchable munchable
Organic, kosher, gluten-free, vegan, non-GMO
When I tasted these in the fresh ideas pavilion, I was trying to describe the new Popped Chickpeatos to the guy working the booth. "They are like a Cheeto but made of chickpeas!" Um, duh, that's why they are called ch-ickpea-tos. I immediately felt stupid and stuffed some more chickpeatos into my mouth so I had to stop talking.
The non-popped Chickpeatos are roasted–NOT deep fried–in olive oil (except for the cinnamon toast flavor, which is roasted in coconut oil). Right now you can buy rosemary, spicy cayenne, and tomato basil (and cinnamon toast). They don't have a lot of fussy ingredients; for example, here's what's on the ingredients list for rosemary chickpeatos: chickpeas, olive oil, rosemary, salt, garlic powder. Most of the ingredients are organic.
Chickpeatos are great by themselves (I know, I tried them all!) but the company that makes them, Watusee, also has great recipes on the blog. How about chickpeatos instead of croutons? How about a recipe to use up the spices and crumbs that remain in the bag when you're done? Check the blog. They have you covered. Watusee also makes a one-ingredient bread crumb substitute: chickpea crumbs! Anything you would use bread crumbs or panko on, you can use chickpea crumbs. It's a sneaky way to add a wee bit of protein and fiber to any dish. Watusee also works to fight food insecurity–a huge problem in the United States–by donating products and supporting the Capitol Area Food Bank and D.C. Central Kitchen.
Chickpeatos have some nutritional punch that makes them better than your average chip. One serving has 6g protein and 5g fiber. A case of 12 bags (5 oz, 5 servings per container) purchased directly from Watusee is currently $45. They charge a flat $5 to ship.
But Wait! There's More!
I could literally go on for another two blog posts on all the ways I saw chickpeas at Expo West. For example, I haven't even mentioned hummus yet! Truitt Family Foods is a brand I knew before Expo West, as they were a BlogFest sponsor. I am a huge fan of the Fiesta Chili Lime hummus in go-cups (which I eat completely, then rinse the container to recycle it). Technically that flavor isn't a chickpea product (the base is white beans and Greek yogurt, but the go-cups don't require refrigeration), but I love it so much I had to mention it. I also visited Hope Foods, who I first met at Expo West last year and have subsequently seen at various race expos. If you haven't tried the coconut curry hummus (or the frozen dessert hummus–yes! it's a think!), try them at your first opportunity. Their booth always has so much energy, and they make all sorts of unusual flavors (lemon peppercorn, kale pesto, spicy avocado, to name a few).
This year I tried Lilly's Hummus for the first time. Super smooth, based in Oregon, what's not to love? My favorite is the roasted red pepper, and I just learned Lilly used hazelnut briquets (not the nuts, just the shells) to do the roasting. Great re-use of what is otherwise a "waste" product.
But instead of going on and on, how about a giveaway?
Chickpeas Prize Pack! The prize pack includes a full-sized box of Banza penne, Hippeas swag (tote and buttons), Hippeas 4oz bag in far out fajita, Maya Kaimal chickpea chips in lightly salted flavor, Biena foods chickpeas in sea salt, information on Watuse Chickpeatos and Vana Life Foods, and misc. other Expo West goodies (to fill the box, because partially empty boxes are sad). Again, this prize is NOT sponsored, endorsed, whatever by any of the companies included. There is one Chickpeas Prize Pack. Open to mailing addresses in the United States and Canada only (sorry everyone else, but postage…)
Runner-up Prize Pack! This prize pack will consist of a selection of snacks and goodies from the Expo West show. It's a pot-luck assortment, and will likely include some exotic chips, nuts, and fruit snacks. Again, there is one Runner-up Prize Pack. Again, open to mailing addresses in the United States and Canada only.
Post Footer automatically generated by Add Post Footer Plugin for wordpress.