Disclosure: Today I have a guest post from Colleen Cleary. In January this year I put on  my brave pants and went out to a fun run where I didn't know anyone. That's how I connected with Colleen. If I didn't already have plane tickets for a non-negotiable event, I'd go to RunAway Girl's Weekend! When I heard about it, I offered Colleen the opportunity to write a guest post because I think it sounds awesome and I wanted to share with you! All of the words and images below are from Colleen (if I make a little edit, I'll put it in brackets so you know).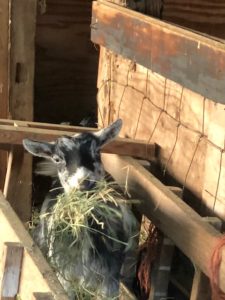 A big thank you to Elizabeth for inviting me to share with all of you about a passion project of mine. As a health coach and distance runner, I created RunAway Girl's Weekend because I had the desire to bring together women runners for a weekend retreat at a local venue. In the summer of 2018 I was inspired by a visit to Abbey Road Farm in Carlton, Oregon. I immediately knew I had to host an event there and couldn't wait to invite my BRFs (Best Running Friends).
This weekend celebrates everything beautiful about women's running. From sharing the challenges of our sport to sharing laughs and stories and finding commonalities as well as a sense of belonging and community. [ERB here: one of the things to love about having a running community? You can engage in your favorite solo sport and be social at the same time. I think I'd love this retreat because Colleen's about to give you permission to run like a rabbit or a tortoise or just take a long walk to kick off the weekend.]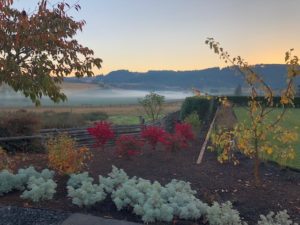 RunAway Girl's Weekend happens October 19th & 20th this year and starts with a trail run at the Our Lady of Guadalupe Trappist Abbey in Carlton, Oregon. This year the route takes runners on a one mile warm up loop then uphill for 1.5 miles to a gorgeous view at the top and the joy of running those same 1.5 miles back downhill to the start. It has been confirmed that the running police will not be in attendance this year so participants have the option to complete the one mile warmup only, to repeat the one mile warmup loop, or tackle the entire course. I completely understand and welcome anyone who feels like that they just need a relaxing walk, a combo of walk/run or full out run. [ERB: check out the photos of the area around the Abbey on their website!]
Once finished on the trails, participants can grab some hot coffee or tea & a snack before heading just half a mile to Abbey Road Farm where the rest of the retreat takes place. Samantha Baker With Radical Wellness is returning again this year to lead a yoga class on the lawn designed just for runners. The combination of Samantha's sweet spirit and understanding of runner's needs won over everyone last year even a couple of yoga skeptics.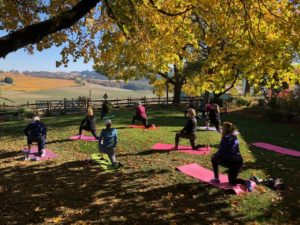 The day continues with yummy food and a class taught by Brooke Galster-Boston of Cypress Counseling Services. Brooke has put together a talk with a focus on the pursuit of happiness and how it effects our mental health.
The fun doesn't end there! There are optional massages, wine tasting and visiting with the adorable farm animals that reside at the farm to also enjoy.
For overnight guests there will be s'mores around the fire pit and a dance party in the ranch house. The next morning everyone will gather for breakfast and an optional group walk.
Spots for this weekend continue to fill up but there are still both overnight and Saturday only options available. Pricing and further details can be found at colleencleary.net/events
For all of you that kindly took the time to read this blog post today you may take $20 off your event fees just by mentioning TrainWithBain at the time of registration!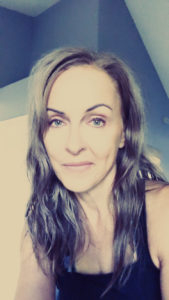 Want to connect with me further? I hang out on Instagram under my name here, and the event has it's own page here. I'm also on Facebook and would love to connect with you!!
Happy Running!
~Colleen
[ERB: Don't be intimidated! Colleen is an adult-onset runner too! She's also a RRCA Certified Running Coach. Can't make the retreat? You can always sign up for her mailing list to be the first to hear about next year.]