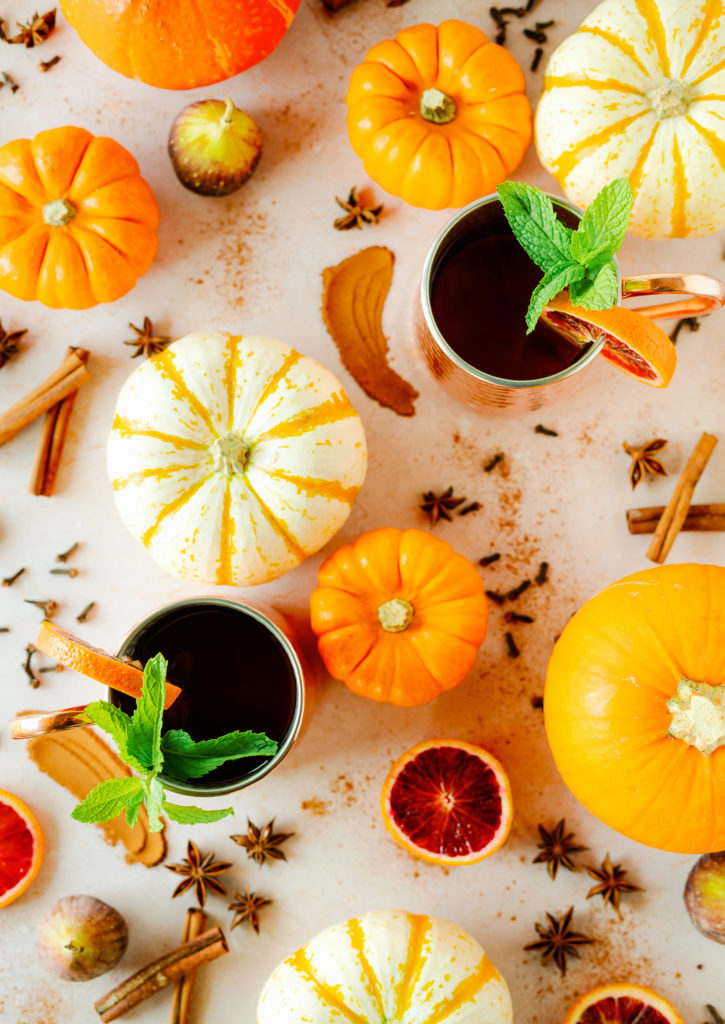 Halloween is my favorite holiday (has been since I was a kid). Hopefully you've heard the great news from Dr. Fauci: it's safe to go out trick or treating! So let's get ready to welcome back all the little goblins and princesses and robots and monsters. The global COVID-19 pandemic robbed many kids of trick or treating in 2020, and it's up to us to make 2021 awesome enough to make up for it.

If you're like me, for most of your adulting years you've just gone to the grocery store and grabbed candy based on either what you like best (yay, leftovers!) or based on what you hate (yay, no temptation!). While there's nothing wrong with that approach, you may be inadvertently excluding some kids from the fun or, worse, giving them candy their parents will have to take away when they get home. Why? Food allergies.

Before you dismiss food allergies as "no big deal," the CDC advises that "food allergies are a growing food safety and public health concern that affect an estimated 8% of children in the United States." That's 1 in 13 children, friends! Further, "A food allergy occurs when the body has a specific and reproducible immune response to certain foods. The body's immune response can be severe and life threatening, such as anaphylaxis." I believe those kids have the same right to a fun (and delicious!) trick or treating experience as every other kid, without fear of possibly dying. amiright? (Absolutely!)

Since there are now only 10 days left to get ready for Halloween trick or treating, and you don't want to make the mistake I made one year while living in Alameda (I waited until the 31st to go buy candy and no one had any), I'm writing a quick guide to including all kids.
First: Know Thy Allergens
If you've got the time to read the labels on your favorites, jot down the top allergens before you go shopping. Approximately 90 percent of all food allergies are caused by eight foods:
Milk (may appear as whey, cream, butter, and more–see a printable list HERE)
Eggs
Wheat
Soy
Tree nuts (almonds, Brazil nuts, cashews, hazelnuts, pecans, pistachios, and walnuts. Read more HERE)
Peanuts (technically a legume, and not a nut)
While fish and shellfish round out the top eight, it's highly unlikely you're off to buy candy containing those components; good to know, in any case. According to Johns-Hopkins, "Eggs, milk, and peanuts are the most common causes of food allergies in children, with wheat, soy, and tree nuts also included. Peanuts, tree nuts, fish, and shellfish commonly cause the most severe reactions."
The Easy Route: Where to Find Lists of Allergy-Friendly Candy
If you're now thinking, "damn, reading all those labels is a ton of work and ain't nobody got time for that!" please trust me, I feel your pain. I'm taking the slacker route with these printables–I'll take the list with me, and only read the labels on these packages (for "just in case" purposes–companies can change their recipes at any time).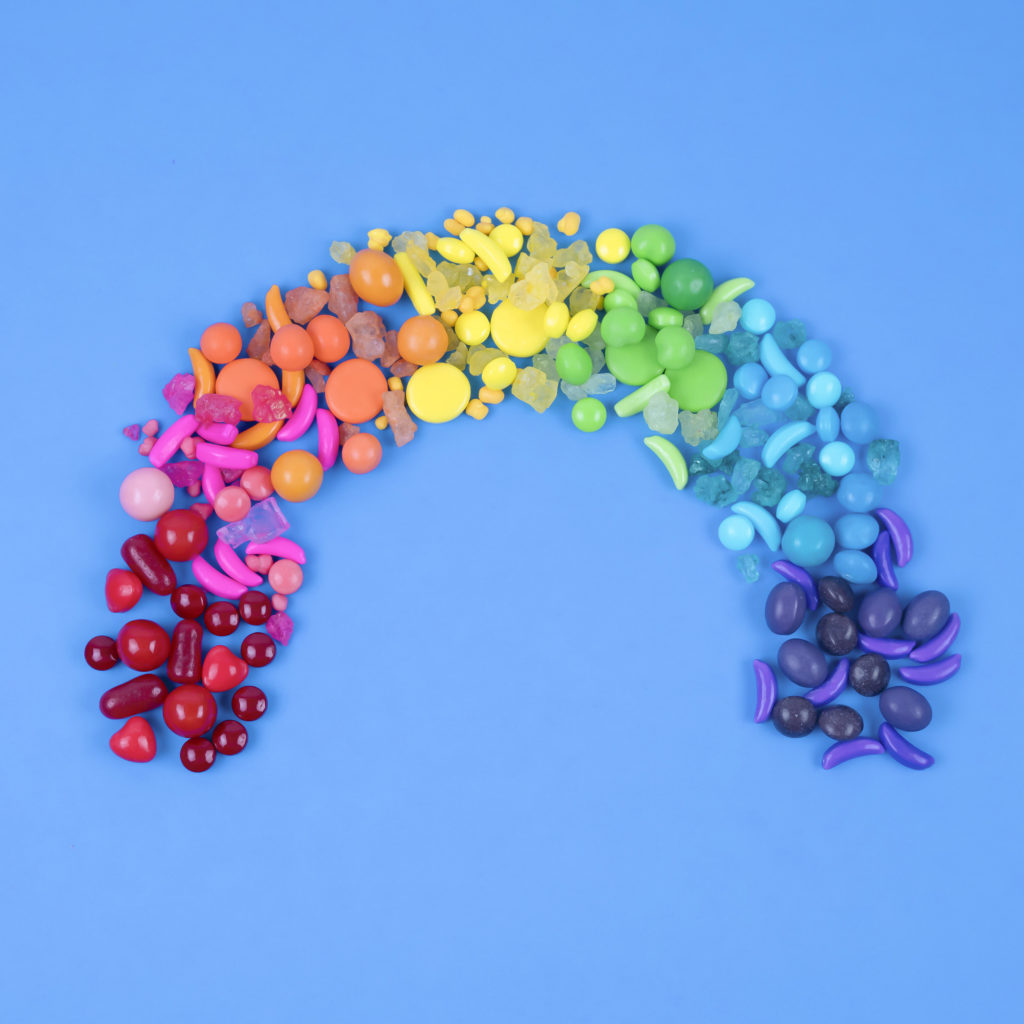 Easiest Option? Something Other Than Candy
Yeah, if you're a kid this is also the "lame" route (or whatever kids say these days when something isn't cool). We all remember the dentist in the neighborhood who handed out toothbrushes and floss, right? (Okay so I actually liked that guy, he even let us choose the color of the toothbrush.) Due to supply chain issues, some of these are probably not an option for 2021–you can't place the order and have it arrive in time–buy maybe next year?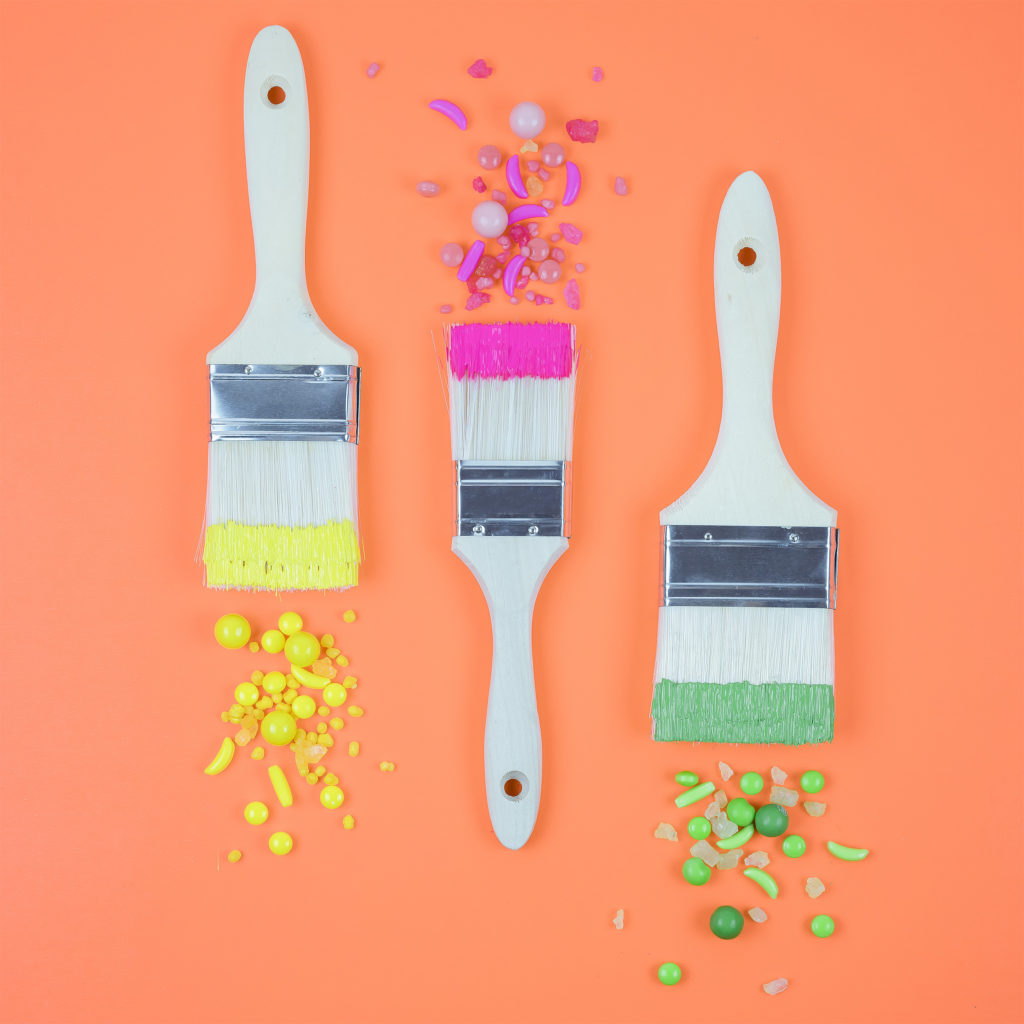 Milkweed seeds from Save Our Monarchs (I already have mine!)
Halloween-themed stickers
Halloween-themed school supplies (pencils, erasers, etc.)
Anything pumpkin-shaped
Bubbles
Glow-sticks and glow necklaces and bracelets (bonus: instantly usable!)
Slime
Play-Doh, Silly Putty, and other moldable toys
Art supplies (e.g. 8 pack Crayola crayons, pink erasers)
Halloween ink stampers
Small stuffed animals
Bookmarks
Stickers/decals
Bouncy balls (we called these "super balls" when I was a kid)
Spider rings
Slap bracelets
Drink mix packets (e.g. Kool-Aid, hot cider, hot cocoa)
Temporary tattoos
Sources for these include: your local shops, etsy, Target (the aisles in front with the holiday merch), Oriental Trading Company, and the behemoth (Amazon). Be creative! Plenty of stores are already discounting their fall and Halloween-themed items. You've even still got time to make stuff if you are crafty.
Finally, Get A Teal Pumpkin!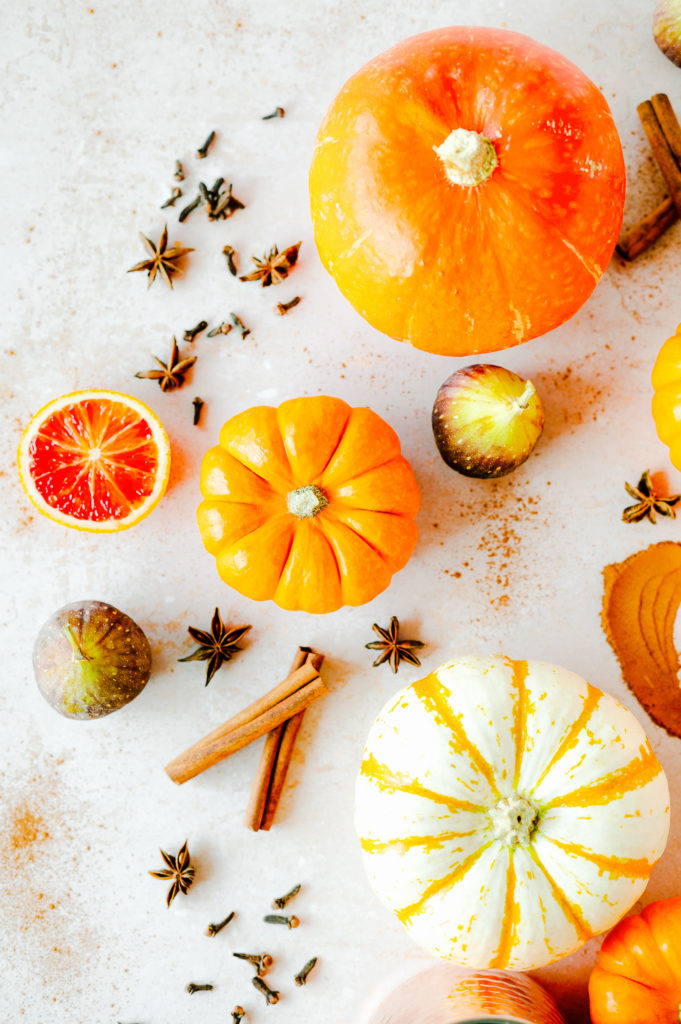 You may have seen teal (blue/green) pumpkins and jack-o-lanterns and wondered if the Smurfs are now a Halloween fixture. Nope! It's the Teal Pumpkin Project!
"The Teal Pumpkin Project is a simple way to make trick-or-treating safer and more inclusive for the one in 13 children living with food allergies, and many others impacted by intolerances and other conditions. Placing a teal pumpkin on your doorstep signals that, in addition to candy, you offer non-food trinkets and treats that are safe for all trick or treaters. Help us make this Halloween one to remember!"
It is important to keep your allergy-safe treats separate from other candy! We've all seen bags of candy where one or more pieces are not wrapped up all the way (or at all). While you are annoyed, that can spell disaster for a kid with a severe allergy. Please, keep your allergy-safe treats away from other candy so you don't pull any unintended dangerous tricks.
What do you think?
Tell me about your favorite allergy-safe Halloween goodies?
Does your family appreciate it when others offer allergy-safe treats?
Where do you get your Halloween candy that's free of major allergens?