Disclosure: I participated as a member of the "Insider Launch Team" to help promote the May 2019 release of The Latte Factor. As a participant, I received a complimentary review copy (advance reader's edition paperback) of this book. The hardback book that is the giveaway prize? I purchased that at full release price. I was not asked to write a blog post. As always, all opinions below are my own.
As a runner who could easily spend all of my disposable income on travel to races, and a woman who statistically will live longer than any man I might marry, I know that managing my personal finances well is in my best interest. While I'm putting money in my 401(k), and saving to buy a house, and otherwise trying to be responsible, it never hurts to read another book.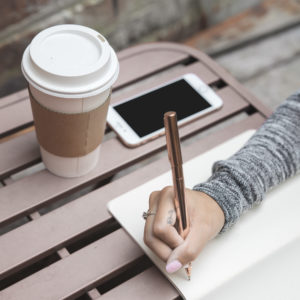 The Latte Factor is the latest offering from David Bach (author of a dozen books on personal finance) and John David Mann (author of a dozen books on leadership and business). Initially, the book reads like a novel, with all the classic elements that you studied in English class: an interesting opener, characters you care about, starting en media res. Finance doesn't enter the picture until page 10–and the book only has about 120 pages. If you have read any of Bach's prior books (e.g. Smart Women Finish Rich), nothing in this book will be new to you; I suspect that you are not the target audience. If you prefer a novel to a non-fiction book, or are a Millenial who never learned how to balance a check book (or even write checks, actually), this is your book.
The main character, Zoey, starts out as a 27-year-old New Yorker, working at a magazine. Her spending habits are based on a client composite Bach has used in at least one prior book. (I can't remember which one, though I clearly remember the pattern of her spending habits: pre-work Starbucks, mid-morning Jamba Juice break, lunch out every day, afternoon decaff.) The other central characters include a caring boss who befriended Zoey when she first started, a cafe worker, and one of Zoey's friends who works freelance in app development (who is the mouth-piece for what I believe are supposed to be "skeptical things Millenials say about money"). Instead of following the more impersonal and direct finance lessons of his prior books, this book is a novelization where the lessons are communicated to Zoey by other characters. These lessons take place while Zoey is facing a major career decision, and the story includes Zoey's internal thoughts and feelings. You might find yourself comparing Zoey's life to yours–as I did (even though 27 was a long time ago!)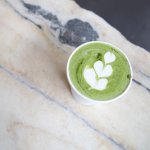 The core concept, and the book's title, is "the latte factor." It represents all of the small, unimportant things you spend money on that don't contribute to living richly in the moment. The concept is not that lattes are bad, or that you should always make your own coffee; maybe that latte contributes immense happiness to your day. Instead, the concept is that spending $4-5 (or more) per day on things that don't really add to the quality of your life isn't your best bet; rather than spend $150 each month on coffee you don't think about, you could use that money for purposes that would better enrich your life: paying off debt, funding your 401(k), or a savings account to pay for the things you really want to do with your life. Or, say, lots of race entries and some airplane tickets.
Got friends who could use a boost in their financial savvy? Sharing is caring!
Click To Tweet
Like Bach's other books, this one also touches on financial concepts like the magic of compound interest, paying yourself first, and using automation to make it easier to manage your money. If you are interested in learning more, you could buy your own copy (and claim bonuses from the authors); you might also check out The Latte Factor Podcast, available on Stitcher and iTunes.
Or you could win your copy here!