Live Your Best Life, Right Now
Initially I started this blog after some friends urged me to turn my message board posts into something more permanent.  My purpose is to share knowledge, promote health and wellness as a lifestyle (not a "diet"), and connect you with resources to live your best life–whatever that means to you–right now.  Life is precious and short, and the time to do that crazy, wonderful, impossible thing is RIGHT NOW.
So let me tell you about Multiple Sclerosis. To be blunt, the disease attacks nerve coatings. Imagine your body has a bunch of electrical wires inside that ferry information from your body to your brain. Now imagine some sneaky disease starts to take all of the insulation off of those wires, scrambling the circuits. Maybe your fingers and toes and hands and feet start to always feel like "pins and needles." Or maybe it is annoyingly difficult to walk sometimes. Perhaps you get dizzy or have unexplained headaches. Or have sudden bladder problems. Maybe muscles start to twitch on their own. Or one day you're fatigued and depressed and exhausted and do not know why. ANY of these could be symptoms of Multiple Sclerosis.  There is no single test to definitively diagnose MS; it is possible to live with MS for years without a diagnosis. No two cases present the same way. It is a frustrating disease that can progress gradually over time, or in fits and starts, racing ahead and stopping, staying at a plateau, then getting worse. There is no cure.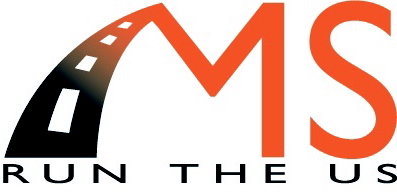 This is my focus for 2015: fund a cure for Multiple Sclerosis with MS Run the US!  As part of the 2015 Relay team, I'll run about 160 miles of the country–specifically, Nebraska during June–and join 17 other runners, each of whom committed to raise $10,000. The event kicks-off in Los Angeles in April and concludes in New York City in August.
To raise $11,000–my personal goal–I need to reach 1,000 people and convince each of them to donate just $11. For most of my friends, that is two visits to Starbucks, two bridge tolls, or two rides on BART; or half a day of parking, one lunch out, or a movie ticket. If I'm hitting you up personally for a donation I know you can afford it.
Here are THREE easy ways you can donate:
1. Head over to my fundraising page (click on the link, under the bold text):  https://www.firstgiving.com/fundraiser/Bain/msruntheus2015relay Donate online, right now, no waiting. I've written a little more about the event there, and included links to more information on MS and the MS Run the US event. You'll receive an immediate electronic thank you and tax receipt.
2. Write a check, payable to "MS Run the US," and give it to me. You can mail your check to Elizabeth R. Bain, c/o Foley & Mansfield, 300 Lakeside Drive, Suite 1900, Oakland, CA 94612. I'll send you a receipt and a hand-written thank you note. As a bonus, 100% of check donations go to MS Run the US. (Like most fundraising sites, firstgiving.com charges about 7% in fees.)
3. Commit to improving your health with a new workout and/or a new breakfast. From now until I've completed my $11,000 commitment, I will donate 100% of my income as an Independent BeachBody Coach to MS Run the US. You get my personal assistsance and the satisfaction of knowing you're helping fund a cure for MS. Not sure which workout is for you? Choose BeachBody On Demand for just $3/week (billed quarterly) to stream a variety of workouts. Or shoot me a message–I'd love to use my Coach U certification, ACE Health Coach certification, and background in group exercise, yoga, and nutrition to help you create YOUR best life. Click on the link to get started:  http://www.beachbodycoach.com/TrainWithBain
To hit my goal before my segment starts, I need to reach 13 people each day who are willing to commit $11. Can I count on you?
Post Footer automatically generated by Add Post Footer Plugin for wordpress.