Live Your Best Life, Right Now
Initially I started this blog after some friends urged me to turn my message board posts into something more permanent.  My purpose is to share knowledge, promote health and wellness as a lifestyle (not a "diet"), and connect you with resources to live your best life–whatever that means to you–right now.  Life is precious and short, and the time to do that crazy, wonderful, impossible thing is RIGHT NOW.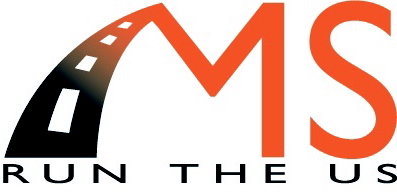 This is my focus for the next year: MS Run the US!  As part of the 2015 Relay team, I'll run about 160 miles of the country–specifically, Nebraska!–during June. The event kicks-off in Los Angeles in April and concludes in New York City in August. You might even have the opportunity to join me for part of the run. In the meanwhile, head over to my fundraising page by clicking here:  https://www.firstgiving.com/fundraiser/Bain/msruntheus2015relay I've written a little more about the event there, and included links to more information on MS and the MS Run the US event.  I will also be adding my training logs to my website, so you can see what happens when you commit to run a marathon a day for a week.
Ready to try something new? Check out FlyWheel in Sunnyvale. This is a stadium cycling class (the room has elevations like a stadium, so you're not staring at the person in front of you–and you're not getting stared at by the one behind you!). I'm NOT a cyclist and find these classes really challenging, but the instructors are motivating and there are always options to customize your ride. Click here for details and to claim your first free ride: http://linkis.com/flywhl.me/UtYjQ

 Quick Recap: Women's Health magazine selected me to continue on as an Action Hero for 2014, which is now drawing to a close.  The third year of the Women's Health "Run 10 Feed 10″ events had a great turnout, and raised funds for FEED.  FEED partners with agencies that combat hunger, and the funds raised by "Run 10 Feed 10″ fight hunger in the United States. They also have a great school lunch initiative, since many children rely on the school lunch program. The San Francisco event had gorgeous weather for running over the Golden Gate Bridge and a serious after party, with post-run yoga stretches and swag for everyone. THANK YOU!! to everyone who ran or donated to the 2014 events.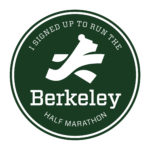 Quick Recap: The Berkeley Half Marathon had some of the most beautiful November weather ever seen in the East Bay! I was actually afraid it was going to get hot (which it did, after I finished). The new course covered parts of the UC campus I've never seen, and started/ended by Berkeley High–no huge uphill ending–largely in response to event feedback from the 2013 inaugural. Thanks to all of the event organizers and sponsors for backing this race, and for allowing me to serve as a race Ambassador.  I hope to see you again in 2015.
Post Footer automatically generated by Add Post Footer Plugin for wordpress.