Live Your Best Life, Right Now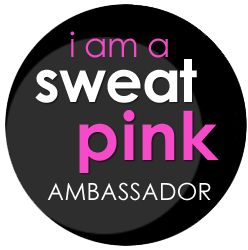 Initially I started this blog after some friends urged me to turn my message board posts into something more permanent.  My purpose is to share knowledge, promote health and wellness as a lifestyle (not a "diet"), and connect you with resources to live your best life–whatever that means to you–right now.  Life is precious and short, and the time to do that crazy, wonderful, impossible thing is RIGHT NOW.
I cannot believe it is Q2 already–the first three months of this year have just flown by! Dopey Challenge, Tinkerbell 10k & half, Glass Slipper Challenge, Oakland Running Festival, Inaugural Livermore Half Marathon…I don't suppose you'd believe me if I said I was going to run less this year?

Women's Health magazine selected me to continue on as an Action Hero! 2014 will be the third year of the Women's Health "Run 10 Feed 10″ events, where people all across the country run 10k to raise funds for FEED.  FEED partners with agencies that combat hunger, and the funds raised by "Run 10 Feed 10″ fight hunger in the United States. They also have a great school lunch initiative, since many children rely on the school lunch program. San Francisco! Save the date: Run 10 Feed 10 San Francisco is Sunday, October 26, 2014! Mark it on your calendar, and check back here for a discount code.
As most runDisney runners, I'm looking forward to the upcoming registration for the 2015 Dopey Challenge! In between now and then, however, I've got a whole lot of local running to do. April kicks off with the second Rock n' Roll San Francisco and ends with Nike Women's Half Marathon DC (which isn't local, I know). May has the Marin 10 Miler, produced by the same outfit as the Oakland Running Festival, and I also plan to make my first California Runners "long run." I'll finish out the first half of 2014 with the Zooma half marathon in Napa Valley (my friend Kat is an ambassador–use code NAMB11 for 10% off your registration!). Twist my arm and I'm likely to sign up for more…
On the not-running side, I learned some amazing nutrition science at the SCW Mania San Francisco in March. I'm sure I'll be sharing these, along with my thoughts on the Fitness magazine Blogger Meet and Tweet I was lucky enough to attend last fall. Hopefully the IDEA World Conference and related blogging conference will give me some fresh ideas for content as well.
My brother and Dad will join me to run across the Ambassador Bridge in October as part of the Detroit International Half Marathon. I'm also really looking forward to revisiting some of the races I ran last year as inaugural races: the ultra-hilly Tiburon Half Marathon, and the verdant Bay-side Berkeley Half Marathon!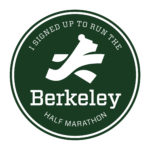 Post Footer automatically generated by Add Post Footer Plugin for wordpress.